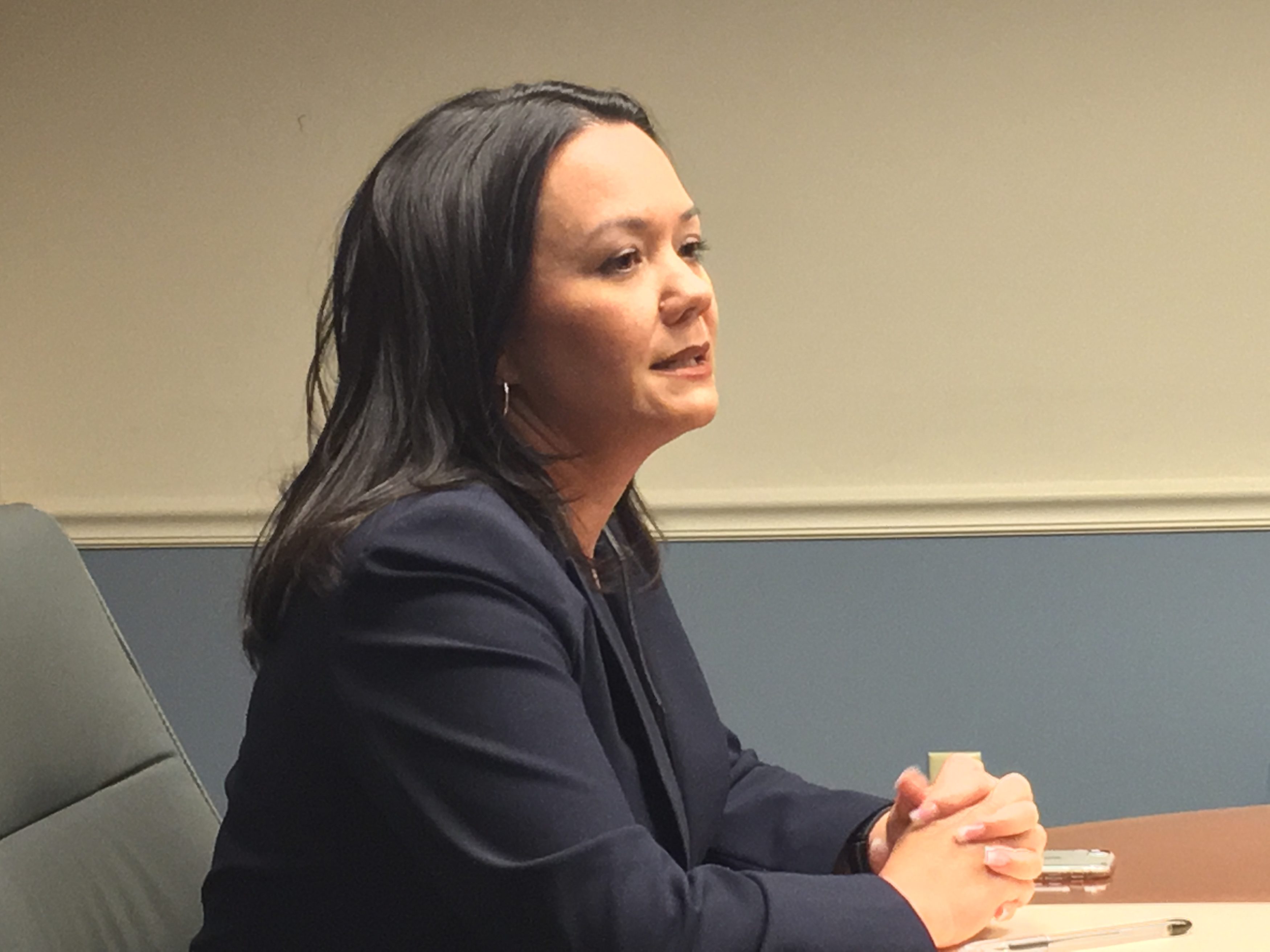 Jacksonville City Council President Anna Brosche shocked many in local politics when she announced commencement of a process to remove Jacksonville's Confederate monuments.
"I intend to propose legislation to move Confederate monuments, memorials, and markers from public property to museums and educational institutions where they can be respectfully preserved and historically contextualized. It is important to never forget the history of our great city; and, these monuments, memorials, and markers represent a time in our history that caused pain to so many," Brosche asserted Monday in the wake of Charlottesville's violence this weekend.
Some Council members aren't ready. Mayor Lenny Curry, while sympathetic to the sentiment behind it, is waiting to see what legislation emerges as a remedy.
Meanwhile, as was the case with Jacksonville's Human Rights Ordinance, the haters are emerging from the woodwork — and they are filling Brosche's inbox with the kinds of vituperative emails unseen in Jacksonville city official inboxes since the discussion of LGBT rights was wrapped in February.
One such email purported to be from a senior administrator at a local university; that university, it turns out, had a cyber-security breach that this episode uncovered.
"I find your caving in to nasty commie anarchist hebes and their black jungle-bunny friends to be repulsive," the emailer wrote.
"You are an Asian!  You don't belong here. You aren't from here.  You just can't cave in to these sorry people and screw everyone else.  You should not even be on the city council," the emailer added, saying "liberals and their n*** allies are making you look bad."
We asked Brosche her thoughts.
"While I've received an email with a closing salutation of 'FU,' that was the worst email so far. It does not change my position either way," Brosche said.
Another emailer was more terse, and a fan of boldface and caps lock: "YOU'RE AN ANTI – SOUTHERN, WHITE – HATING RACIST! I HOPE AN ILLEGAL ALIEN DRUNK DRIVER CRASHES INTO YOU AND PUTS YOU OUT OF YOUR OBVIOUS MISERY, YOU COMMUNIST B****!"
Despite these examples, Brosche characterizes the reaction of community members as "pretty split" thus far.
"Lots of thanks, appreciation. Others very upset and disappointed," Brosche said.
The next meeting of the Jacksonville City Council is on Tuesday Aug. 22.
Expect the discussion of Jacksonville's Confederate monuments to be central during the public comment period.
Meanwhile, local right wing activists are also making their feelings known, such as local political consultant Raymond Johnson.
"It is disappointing but unfortunately expected from our current city council president, recruited from an organized group of liberal women seeking elected office influenced by progressive Audrey Moran," was how Johnson described Brosche's proposal.
Removal of these monuments, Johnson asserts, jibes with "the Socialist, Communist, Marxist agenda of the radical LGBT Homosexual sexual revolution aimed at destroying the biblical family and religious freedom through the force of law."