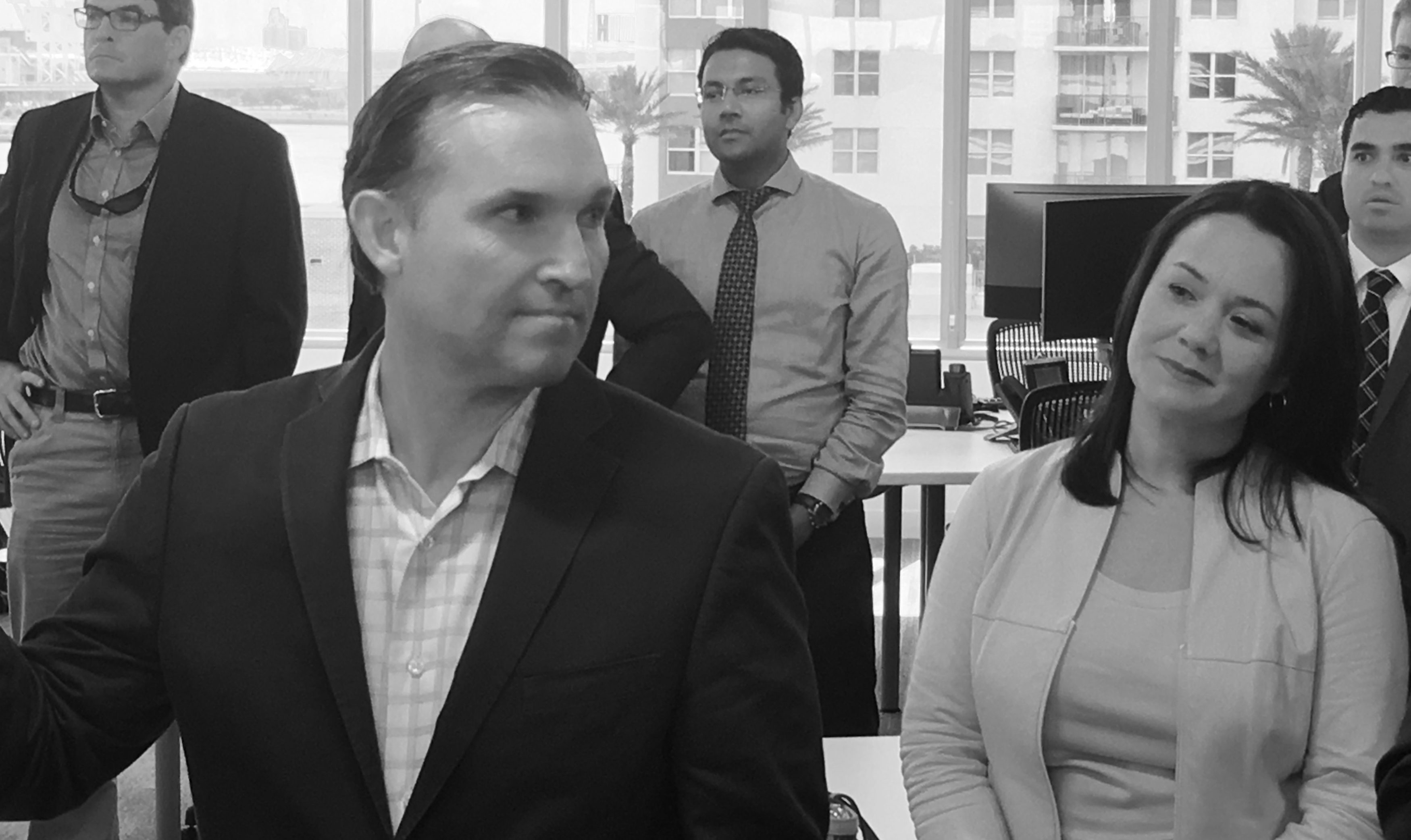 Tuesday night saw the Jacksonville City Council reject a bill that would authorize an Aug. 2018 referendum to extend the current two-term limit to three for most city elected officials.
The bill, sponsored by second-term Councilman Matt Schellenberg, would have applied to every office but that of mayor.
It failed 6-11, however, despite Council President Anna Brosche supporting it.
One potential key factor downing the bill: opposition from Jacksonville Mayor Lenny Curry.
"I'm glad it went down," Curry said in a gaggle Wednesday.
And so continues the ongoing tug of war between the Mayor and the Council President.
—
In addition to giving another term to City Council members, the measure would have afforded constitutional officers (Sheriff, Property Appraiser, Supervisor of Elections, and Tax Collector) and School Board members a three-term limit, pending voter approval.
The bill had been deferred four weeks by a 15-4 vote, after a contentious meeting in July. And the interregnum didn't remove the reasons for said contention, even as a poll was conducted in the interim saying that term limit changes were conceptually unpopular with Duval County voters.
Councilman John Crescimbeni noted that poll jibed with the 82 percent who voted for two-term limits in 1991, promising that voters would "retaliate" against those who voted for the referendum.
Then Councilman Tommy Hazouri introduced a floor amendment to exclude current office holders, saying that this would allow Council members to not be excused of voting in their interest.
The amendment, which failed 9-10 four weeks before, got strong objection from Schellenberg.
Crescimbeni also said the amendment was flawed, given that as written, someone elected in 2023 was precluded from three consecutive terms, as the cut off date of July 1 was after the city election day.
Councilman Al Ferraro noted the irony of the two longest-tenured pols on Council telling first-termers that they shouldn't run again. That didn't last long.
"It's difficult to talk to you about issues like this because you don't know what you're talking about," Hazouri snapped back.
The language of the amendment was cleaned up to exclude current office holders; it failed 6-10, with Council President Brosche and Finance Chair Garrett Dennis among those who voted against it.
Ferraro then talked smack, saying he's for term limits, because "the problem is that when you get horrible people in here, you can't get them out … I do think older politicians don't like younger ones in here getting the job done."
Ferraro, citing consistency, said he supported the referendum to let the people decide.
Hazouri said "eight is enough," a reference to the slogan regarding term limits from the 1990s. And Councilman Bill Gulliford called this a "dead issue," noting that voters don't support this and won't.
Councilman Reggie Brown made points he'd made previously, saying that continuity is a "good thing," and the longer the better.
"What I don't agree with is being categorized as self-serving," Brown said, rejecting pressure to vote against this as "idle threats."
"The citizens of this great city, we need to challenge them to do their duty," Brown added.
Crescimbeni reminded Council members that voters and opponents won't miss an opportunity to promote a yes vote on this one as self-promotion.
"While you may not be self-serving, it's not going to appear that way to your opponent or voters," Crescimbeni insisted.
"We've met the enemy and he is us," Hazouri added. "We keep pushing, pushing, pushing this bill … I just think this is the wrong approach."
Councilman Brown and Councilwoman Katrina Brown were among those who made the case to "let the people decide" and "put it on the ballot."
Gulliford, who urged the HRO to be put on the ballot, noted that the "worm has turned" given resistance to that referendum.
Voters, Gulliford said, have only gotten more cynical in the last quarter-century — and "some of them will feel like that's self-serving."
Gulliford also noted that, contra claims the Consolidation Task Force backed this play, there was indeed disagreement on the board — and just because the board made a recommendation didn't make it law.
The question was called. The measure failed 6-10.