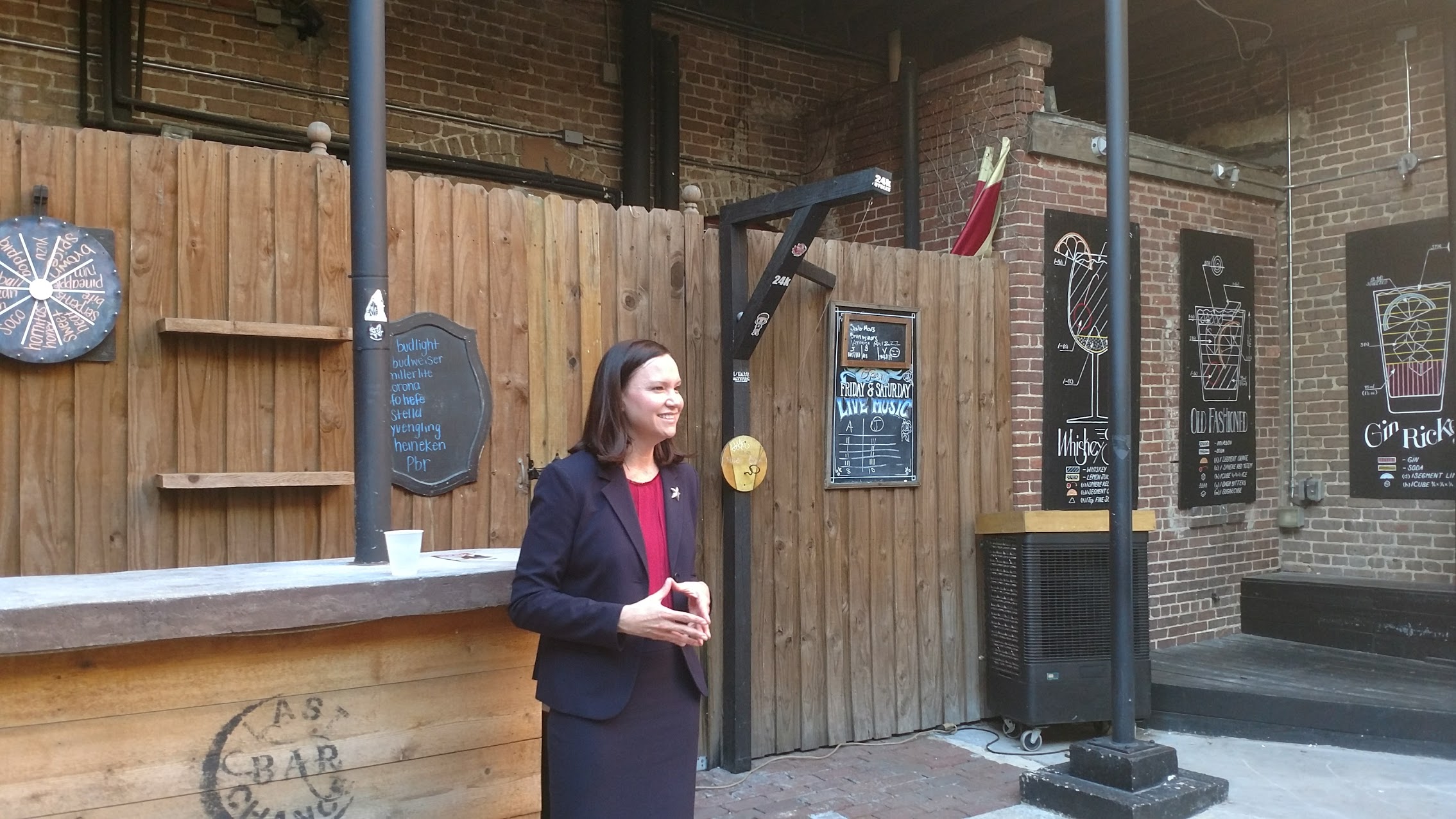 By all indications, Ashley Moody was an extremely successful judge in Hillsborough County for more than a decade before stepping down from the bench earlier this year.
Ultimately, Moody wanted to make a bigger impact in Florida, she said during a nine-minute appearance Tuesday night before the Tampa Bay Young Republicans.
"A judge can only do and say certain things, and rightfully so, we want our judges to stay within the confines of the power that we have given them, and so judges are limited by deciding serious issues, but only on a case by case basis," Moody said at the meeting in the courtyard of Ybor City's First Chance Last Chance Bar.
"We want them to do that, we encourage them to stay within that framework; if they do not, they … could be labeled activist judges," she said. "That is everything I am up against. I wanted to have a more proactive and significant effect on our state by using the background I have had over the course of my career, and to do that, I knew I needed to resign being a judge and run for attorney general."
Moody resigned her position as a Hillsborough circuit judge in April, and announced in early June that she would run as the state's chief legal officer.
Her strong fundraising in the early going and immediate endorsement from current AG and fellow Hillsborough County native Pam Bondi has made her the early favorite in a race which may see others still get in before next August's primary election.
Currently, Moody's only opponent in the Republican primary is Jacksonville state Rep. Jay Fant. Tampa attorney Ryan C. Torrens is the lone Democrat in the contest.
The 42-year-old Moody told the Young Republicans that she has no greater political aspirations than the job she is now campaigning for: "This is not something that I want to do, to baby-sit a Cabinet post, in order to take the next step."
In addition to Bondi, Moody picked up endorsements from nearly every Republican in Hillsborough County, and is now extending her brand throughout the state as she broadens her campaign.
Earlier Tuesday, her campaign announced the endorsement of Lee County Sheriff Mike Scott.