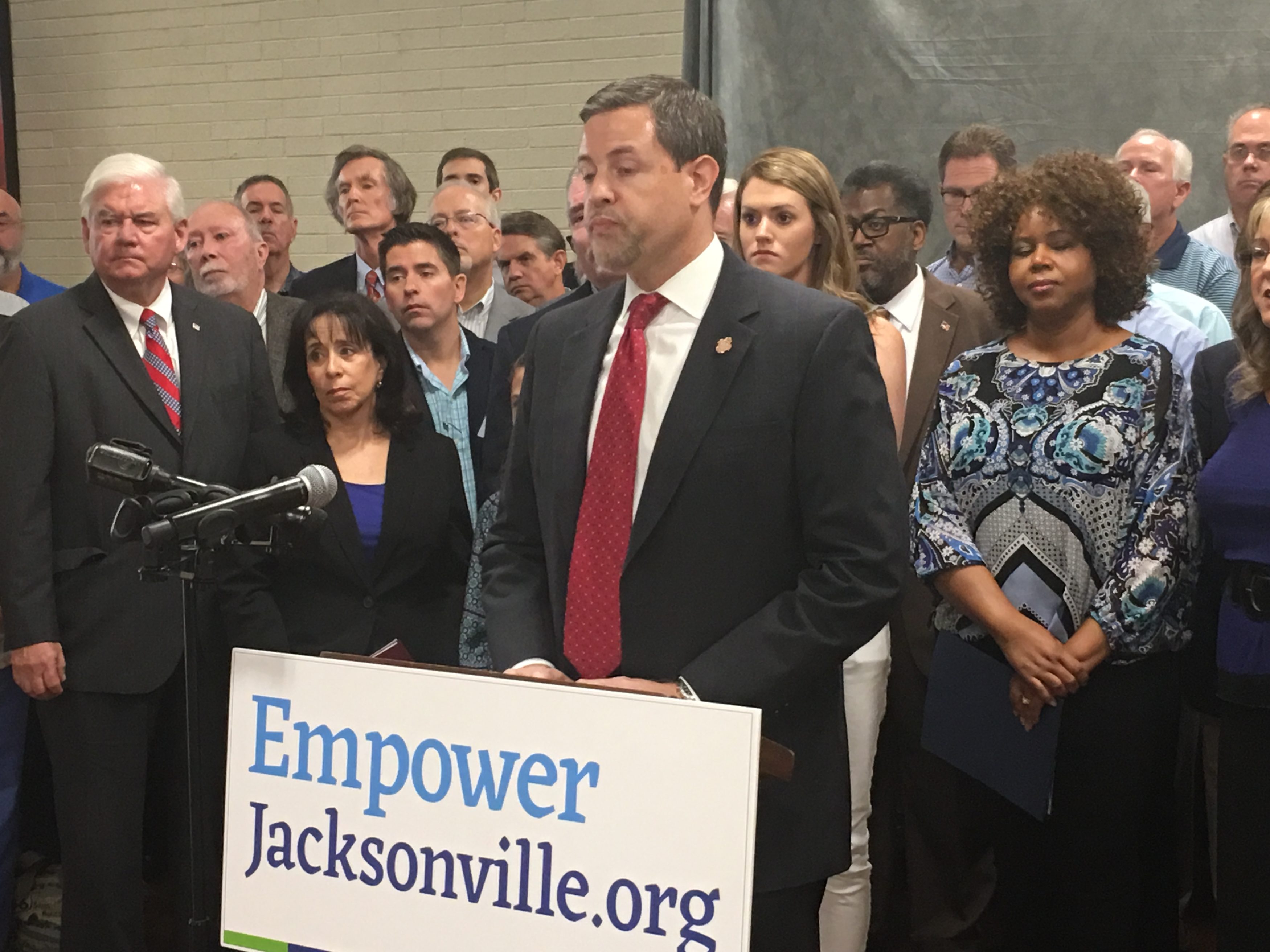 On Valentine's Day, the Jacksonville City Council voted to expand the city's Human Rights Ordinance to include LGBT people.
On Thursday, a group of local Christian conservatives, backed by the Liberty Counsel, united under the banner of Empower Jacksonville to challenge that law — and all laws that citizens deem to be "unjust."
Empower Jacksonville seeks to have two ballot items in Aug. 2018. The first: a referendum to change the city's charter to allow citizens to challenge any law via referendum.
The second measure: a straw ballot on whether or not the HRO should be subject to citizen referendum. The specific area of contention: the additions to the law this February, not the previously extant law.
Small businesses are "fed up with the city telling them how to run their businesses, their bathroom policies, who they can do business with, and what they can and cannot say," said the group's co-chair, local banker Bennett Brown.
Liberty Counsel lawyer Roger Gannam is handling the technical side of these initiatives for the group, and he expressed confidence in their progress and eventual success.
Noting that the group got 9,000 signatures for an HRO referendum in 2016, Gannam asserted that they will have no problem meeting the threshold this time out.
The HRO, said Gannam, is a "sword hanging over the heads" of the people of Jacksonville.
"This is a message to the entire city government of Jacksonville," Gannam said, "a clear message to any politician" with future political ambitions.
Ballot access is not a done deal, says LGBT activist Jimmy Midyette of the Jacksonville Coalition for Equality.
"The petitioner's committee, if they've formed one, can't have legally collected any petitions yet," Midyette said.
Mayor Lenny Curry's public information officer Tia Ford offered a statement on behalf of the executive branch Thursday afternoon.
"The City of Jacksonville has a process that allows citizens to gather signatures to put issues that are important to them to vote by referendum. The mayor respects citizens' rights to follow that process. The mayor and OGC have not been given any additional information for review, so we'd need to see it before we can discuss it any further," Ford stated.
Jacksonville City Council President Anna Brosche was unaware of this citizen initiative before we asked, and Brosche looks forward to input from the city's General Counsel, she told us Thursday afternoon.