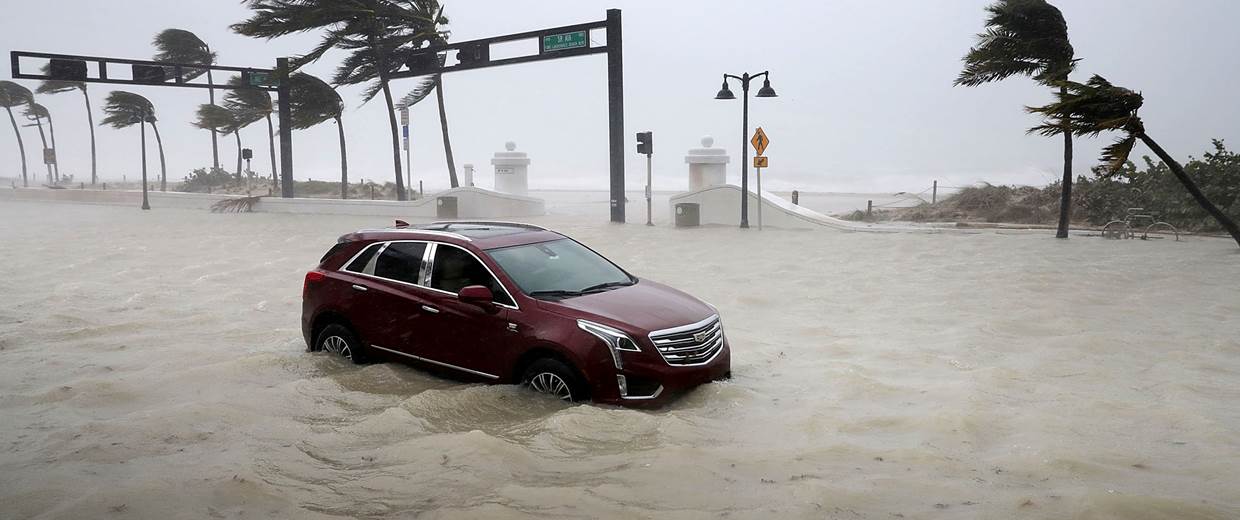 Telecommunications giant AT&T is giving another $1.4 million in relief toward "sustained recovery" efforts in Florida, Texas and the Caribbean after a pair of devastating hurricanes.
The additional money will include $1 million in matching donations to Team Rubicon — a veteran-led nonprofit disaster response group — as well as $150,000 to Telecoms Sans Frontieres, which is working to re-establish connectivity for emergency responders and communities in the Caribbean, and $250,000 to local charities in states impacted by Irma.
Over the past 24 hours, Hurricane Irma brought dangerous winds and floodwaters, leaving more than 3 million people in Florida without power. After making landfall Sunday in Key West, the massive Category 3 hurricane moved across Florida before finally being downgraded Monday afternoon to a tropical storm.
AT&T is pledging to work with state officials to direct the $250,000 donations to the areas where they can do the most good.
"During disasters, our communities need rapid response, and they also need sustained recovery," said Charlene Lake, AT&T chief sustainability officer, in a statement Monday. "The devastation wrought by disasters like Hurricanes Irma and Harvey require a long-term effort to rebuild. Team Rubicon and its cadre of high-skilled, mostly veteran volunteers are the best-of-the-best. We're proud to stand with them."
AT&T will match each dollar donated to Team Rubicon through the text-to-donate program, no matter which wireless carrier, up to $1 million.
Those wishing to donate can text RUBICON to 80077, and $10 will be donated by the customer to Team Rubicon (TR), which will then be matched by AT&T.
Contributions will go to immediate and ongoing support in communities impacted by Hurricanes Harvey and Irma and other cities to be announced in the future. TR's crisis units consist of skilled volunteers, many of whom are veterans, ready to deploy when disaster strikes and in the ongoing recovery of communities.
"Disasters are not one-day events. We're grateful AT&T is joining us in our goal to be ready to serve our communities at any moment, anywhere," said Jake Wood, Team Rubicon co-founder and CEO. "AT&T's support will not only help the communities suffering now, but will also help us deploy in more locations with even more efficiency in the years to come."
Irma is continuing to bring maximum sustained winds of 60 mph, and even stronger gusts. As of 2 p.m. ET Monday, Irma's center was located 50 miles southeast of Albany, Georgia, and more than 50 miles east of Tallahassee.
For more information about AT&T's response to Hurricane Irma, visit att.com.
In response to Hurricane Harvey, which brought flooding to Houston Aug. 25, AT&T had already donated $100,000 to the Greater Houston Community Fund, $100,000 to the American Red Cross Hurricane Harvey Fund and $50,000 to the Coastal Bend Community Foundation in South Texas.