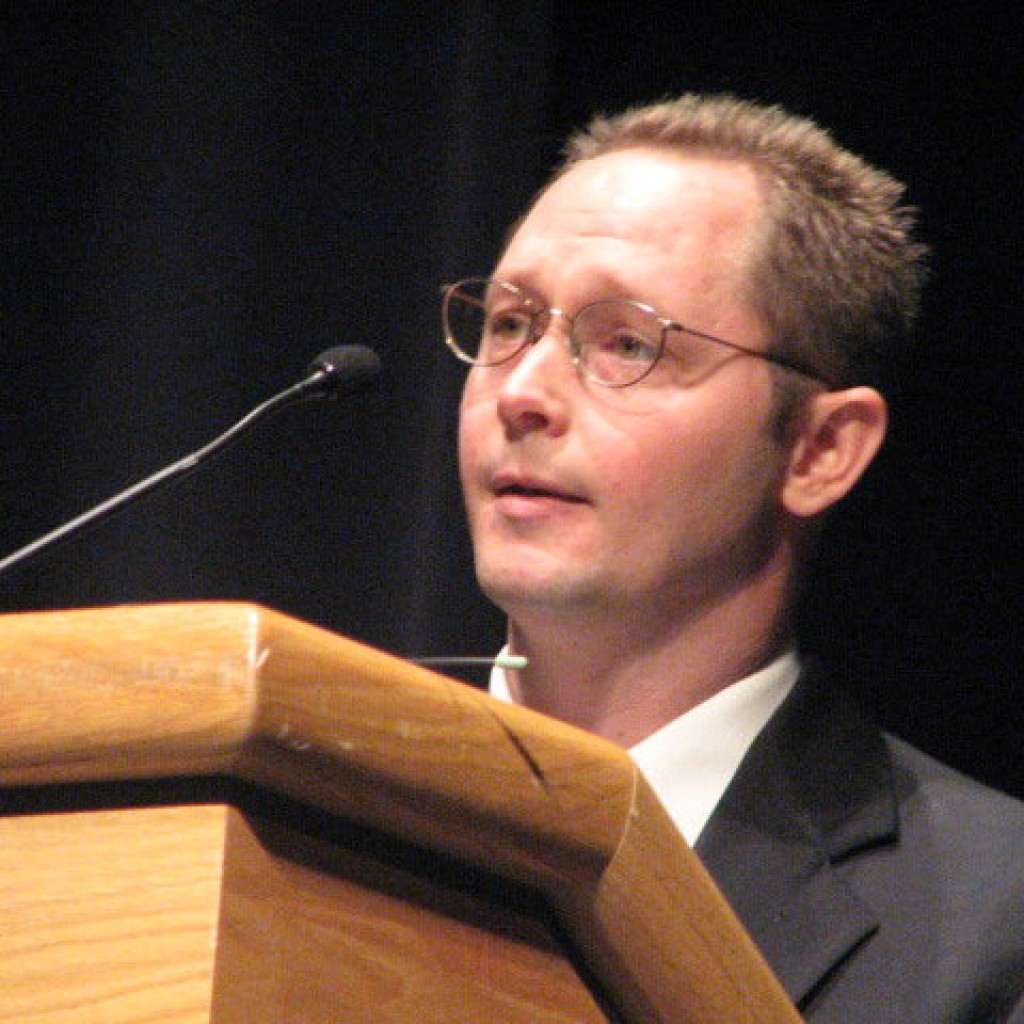 As Jacksonville recovers from Hurricane Irma, certain local Republicans and Democrats wonder if the storm's destruction was God's will.
Hours after State Rep. Kim Daniels repeated assertions — at a launch of an Irma relief fund, no less — that "prophets" saw the dreaded storm coming as a way of God sending the Sunshine State a message, a local Jacksonville Republican political consultant saw her theo-sophistry and doubled down.
That consultant: Raymond Johnson, a Jacksonville social conservative who has assisted a number of local candidates, and worked vigorously against LGBT rights in the city.
Johnson's post has more grammatical and usage errors than a Twinkie has ingredients; to preserve the authenticity of his cadence and integrity of his ideas, we will quote him in the absolute vernacular.
"I do not always agree with rep Daniels but she is with us on moral issues. That said its about time someone call out AG, and Florida politicis, they are an extremely liberal poltical blog and get way to much credit. They do a good job of reporting inside poltical happenings but are extremely liberal and bias and they so intentionally target conseratives that they deam as making to much of a difference and they inetionally target good people to tarnish their reputation to further isolate them with the poltical establiment. Establishment republicans work with AG and Florida polticis to collude with people they want to target to attack," Johnson muses.
Leaving aside the contradictions between an "extremely liberal political blog" and the aims of "establishment Republicans," one wonders which "good people" Johnson could be referring to. Should we start linking to old posts about some of the fine folks who raised Hell against HRO expansion in 2016?
Having attempted character assassination, Johnson moves on to attempted assassination of God's word.
"Now the fact is the bible is clear about God judging sin and sending signs of warning to draw people back to him. This hurricane will do two things, Bring a few people to repentance to God and the majority of others will continue to be blind to spiritual things," Johnson said.
An example of blindness for Johnson: the passage of the HRO.
"On February 14th after the city council passed the HRO I read Proverbs chapter 1 to the city council and warned them and asked God to have mercy on our city," Johnson said.
Did God heed Johnson's call? He says no.
"We had a major spike in violent crime this past summer, and had been spared from major devastation from hurricanes all 36 years of my life, but Not this year. Yes hurricane season happens at the same time annually yes its a part of nature and also natural for flooding along the water. But no one was expecting the flooding that accurd even the mayor mentioned the surprise at unexpected flooding with cat 3 stage flooding in a tropical storm or at most cat 1 hurricane,"
Johnson was not at many Emergency Operations Center briefings, nor was he at the myriad press events where the Mayor warned about the potential for flooding, nor was he in remedial English apparently.
Johnson then goes in, making his fundamental argument: that Hurricane Irma's storm surge was God's attempt to flush out a fairly toothless HRO that has yet to see any cases brought using it, beyond two housing disc
"While it is natural to expect the flooding along the river notice also the flooding was downtown jacksonville, San Marco and riverside. The area representing the LGBT HRO agenda. The Downtown establishment/ chamber group pushing the HRO. You have probably seen the picture of the chamber of commerce sign flooded. So 7 months after passing the HRO, (7 is Gods number of completirion) and on 9-11 our city floods with historic flooding? Our city had given God no reason to spare us with the wicked disobedience it committed. Gods love and mercy comes with these types of judgement signs as they are calls to repentance before the final judement."
Johnson closes by asking readers to repent.