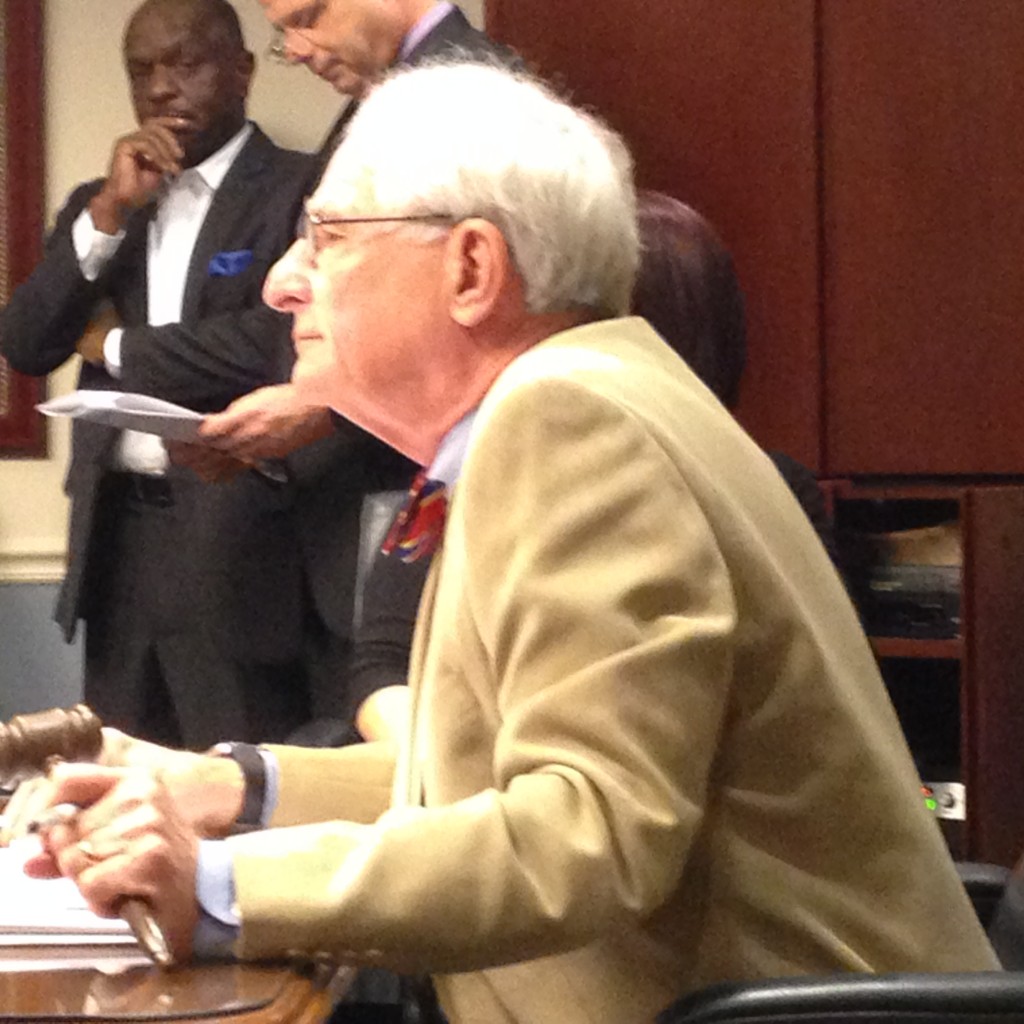 Sewage spills. Flawed communication with customers. Dead stoplights and live wires in the street. A board not accountable to City Hall.
These are just a few of the issues vexing local policy makers as the week ends.
A story percolating just beneath the surface of Jacksonville coverage of Irma: disquiet of local officials with the efforts in the JEA C-Suite.
In a "politicians only" conference call this week, we heard that as early as Tuesday, the Mayor and members of the Jacksonville City Council took umbrage with JEA's communications issues throughout the storm, on issues ranging from telling customers when they would get their power back, to getting a sense of resource deployment on a district to district basis.
Mayor Curry himself stands by that frustration.
"The adversity brought upon our city by Hurricane Irma has been prolonged for many by continued power outages," said Curry. "I am frustrated by conflicting information citizens have been receiving stating that power has been restored when it has not."
Some Council members may, in the days ahead, be photo-opped away from their previous positions. However, Councilman Bill Gulliford stands by criticisms he's made of JEA's post-storm performance relative to Beaches Energy.
And on Friday, in a call with us, the Republican representing Jacksonville's beach communities amplified them.
We caught up with Gulliford by phone; he answered in his hot, dark office in the Bayard area in South Jacksonville, where the power is currently not on.
"The office doesn't have power," Gulliford said, noting that some area businesses have power, and others do not.
The same holds true for various traffic lights in the high traffic area, and Gulliford has seen some "near misses" in terms of accidents.
Gulliford believes the culprit is a tripped breaker in the lines — a two-minute fix, he said.
But the company, even with reinforcements from across the country, isn't able to remedy that.
Nor is it able to handle potential downed live wires, such as one near his business on Greenland Road, or other potentially life-threatening live wires and other equipment through out the city.
"Is the wire live? If it's live, it's dangerous; how do we convey that? If the line's live, someone could get killed."
Gulliford suggests a line for emergency complaints.
"Beaches Energy took eight people out of City Hall to take calls," Gulliford noted, saying that in matters of customer communication — including a JEA Outage Map that many have said doesn't mirror objective, real-time reality — "JEA's communications skills leave something to be desired."
"I'm frustrated," Gulliford said, "because they can't tell us anything."
__
Much of Gulliford's district is handled by Beaches Energy — and, he points out, there are in fact trees at the Beach, such as in the neighborhoods abutting Penman Road.
A common JEA response to restoration critiques has been that tree damage slowed down work.
Beaches Energy was way ahead of JEA's restoration timetable, Gulliford noted.
"Based on performance," Gulliford said, "Beaches Energy whomped JEA pretty good."
__
Another performance issue: as WJXT reports, 1.5M gallons of sewage spilled during the storm.
Sewage spills occurred during Matthew also, with JEA vowing to remedy the issue with generator backup.
12 million pints of raw sewage later, with failings at dozens of sites, what's clear to Gulliford is there is room for improvement.
The utility was "challenged and castigated by the community," Gulliford said, and Gulliford doesn't think that "batting that percentage" fully addresses the challenge.
"I'm not impressed," Gulliford said. "They didn't respond well enough."
__
Gulliford was unsparing in his assessment of JEA CEO Paul McElroy also.
"I don't know if someone with an accounting background makes the best CEO," Gulliford said, saying that accountants, generally, are not "people-oriented."
JEA CEO Paul McElroy is a "very nice guy," Gulliford said, but "sometimes nice guys finish last."
"The rank and file are not the problem," Gulliford added, saying issues were "management-related," with executives not having "come through" on expectations.
What's more: despite revamping the JEA Board with some major donors and supporters, Gulliford is pessimistic that Mayor Lenny Curry has direct control over moves.
"Once you appoint these guys and gals," Gulliford said, "you lose control."
"Maybe part of the problem with the structure is that the board is not as engaged as it should be," he added.
___
At this writing four days after the storm, JEA customers are headed toward full restoration: 93 percent have power, with 31,000 still in the dark.
If Gulliford's comments are any guide, however, Council members will expect answers and a plan for future improvements.