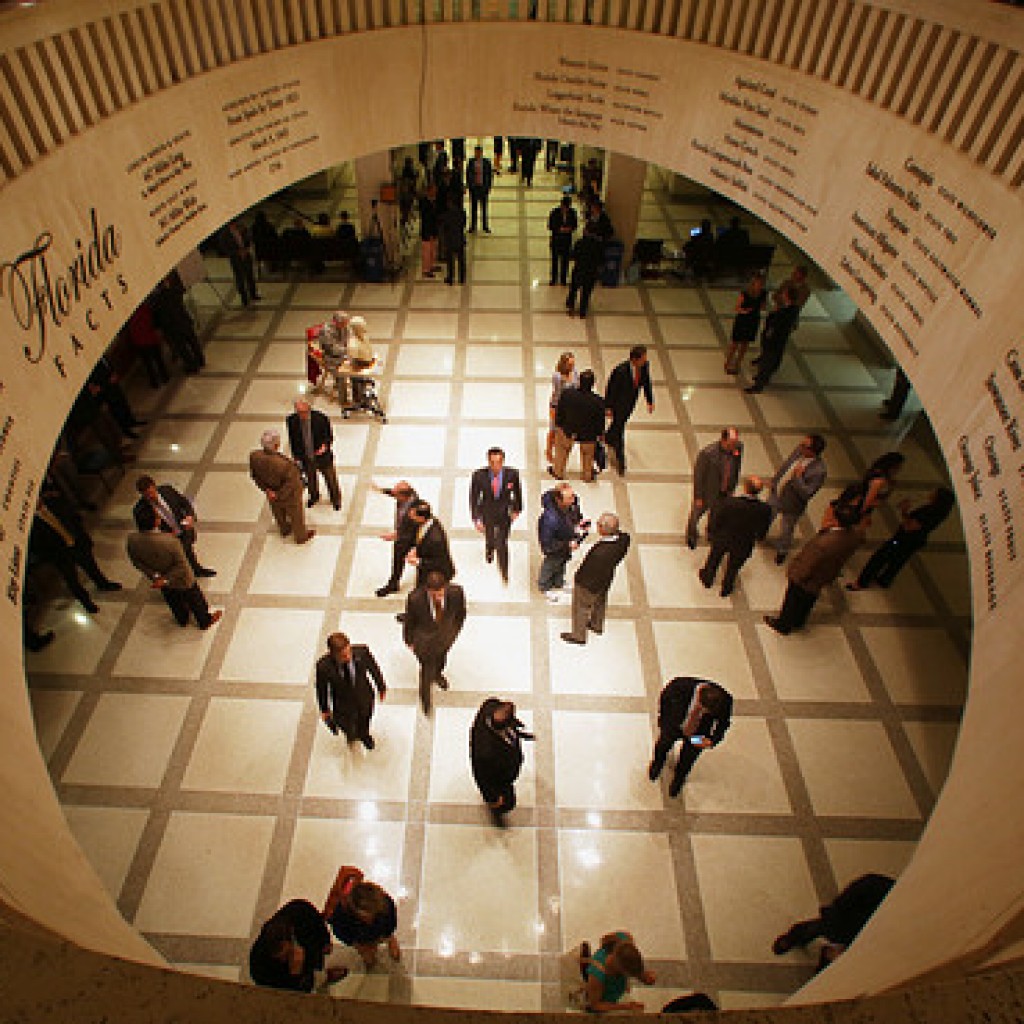 A week after Hurricane Irma ravaged the Sunshine State, the long road to recovery is beginning in both South Florida — hardest hit by the storm — and in Tallahassee. Companies that deal in disaster relief and cleanup have begun lobbying up in advance of the 2018 Legislative Session, registration records show:
— AshBritt Environmental, a "rapid-response disaster recovery and special environmental services contractor" in Deerfield Beach, has hired Bill Rubin and Chris Finkbeiner of The Rubin Group. Rep. Jared Moskowitz, a Coral Springs Democrat, is AshBritt's general counsel and director of government relations, according to his member page. South Florida's Ron Book, one of the biggest names in Tallahassee advocacy, is also on the AshBritt lobbying team.
Leading the Deerfield Beach-based company is CEO Randy Perkins, the Democratic multimillionaire who self-funded an unsuccessful bid for Florida's 18th Congressional District in 2016. Former Congressman Patrick Murphy vacated the Treasure Coast seat to mount a run for U.S. Senate. Murphy lost to incumbent Marco Rubio; Perkins lost to Republican Brian Mast.
AshBritt rose to prominence in the disaster mitigation industry after Hurricane Andrew passed through South Florida in August 1992. At the time, Perkins and his wife were running a small landscaping company which borrowed two wood chippers to help with Andrew as a local hurricane cleanup contractor. Since then, AshBritt has become one of the nation's leading disaster-recovery and debris cleanup firms. Perkins himself is now worth about $200 million.
Brevard County has also contracted AshBritt as one of the companies for its initial Irma cleanup efforts.
— Ceres Environmental Services of Sarasota, "dedicated to improving communities and helping them recover from disasters," hired Capital City Consulting.
This week, the City of Tampa activated Ceres for its Irma cleanup, where the company will pick up neighborhood storm debris daily through Oct. 27. Earlier this year, Ceres was also hired to handle wreckage from a series of devastating tornadoes in Dougherty County, Georgia.
— ServiceMaster, which, among other things, provides "residential and commercial cleaning (and) disaster restoration," hired Rubin, Melissa Akeson and Amy Bisceglia of The Rubin Group.
Based in Memphis, Tennessee, ServiceMaster has more than 7,000 locations worldwide — both company-owned and franchises — including 36 in Texas, where the Fortune 1000 company is already hard at work handling Hurricane Harvey recovery efforts. ServiceMaster's Restore division specializes in disaster and flood damage restoration, cleaning, mold remediation, carpet drying and debris removal.
In related hires, Airbnb, the online home-sharing marketplace that allows people to find and rent vacation residences, will use the services of Southern Strategy Group's Kelly Cohen, who's based in Orlando.
Airbnb, which opened a political committee in Florida this year, is helping Hurricane Irma evacuees this month find places to stay and free shelter. On Sept. 7, the company activated its Disaster Response Program for Airbnb properties throughout north Florida and Georgia, waiving service fees for those evacuating Irma from South Florida. Also known as "Open Homes," Airbnb is also welcoming displaced neighbors, volunteers, and emergency relief workers to stay with Airbnb hosts. Listings will continue to through Sept. 28, with a possible extension.