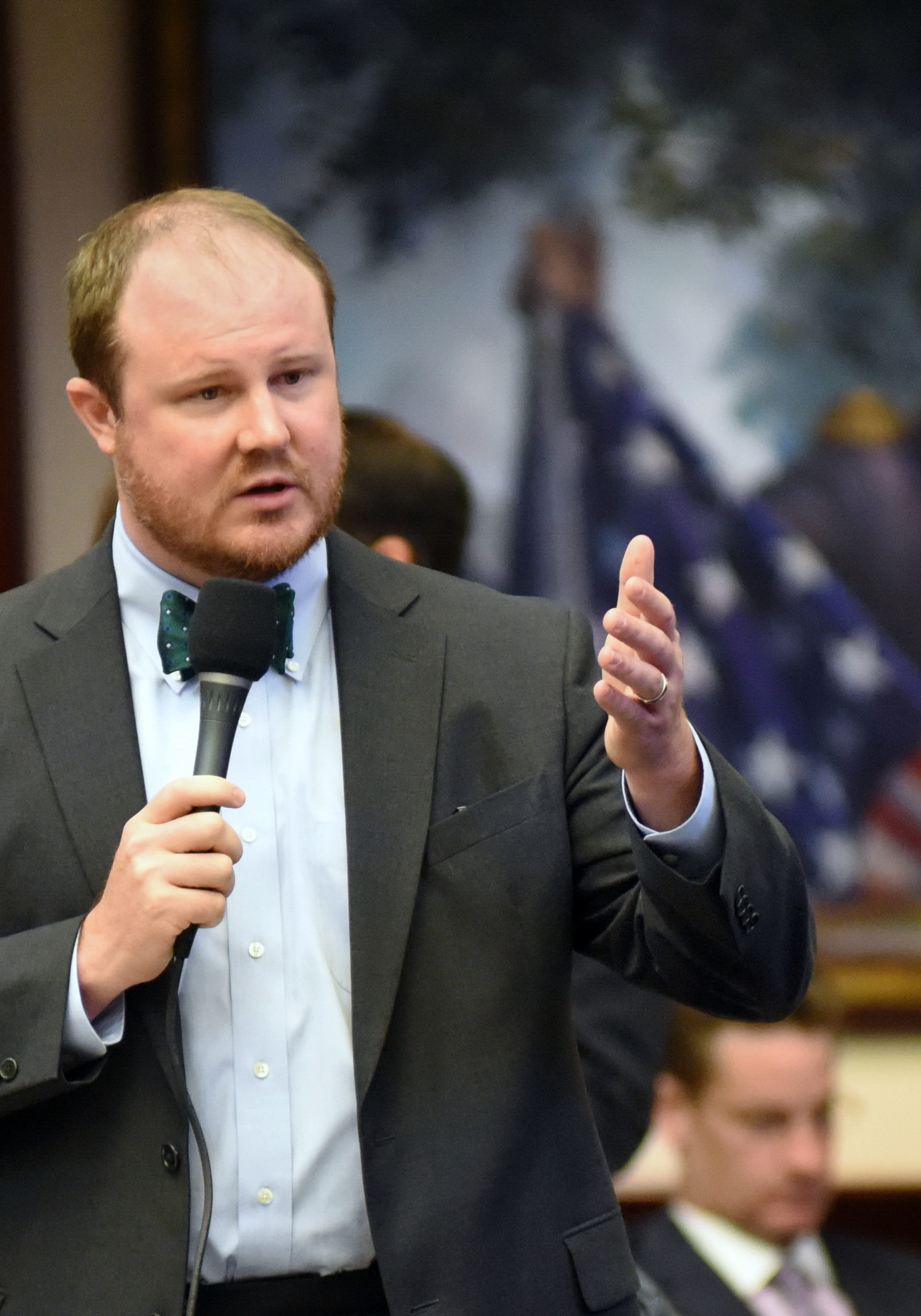 Republican Rep. Matt Caldwell picked up an endorsement Wednesday for his campaign for agriculture commissioner from former colleague and current U.S. Rep. Matt Gaetz.
Gaetz said was backing Caldwell "because he is a consistent conservative."
The first term congressman represents likely the most conservative U.S. House district in Florida and his endorsement looks to drum up Caldwell's right-wing bona fides in what is shaping up to be a hard-fought GOP primary in the Cabinet race.
"He has never voted to support things like Obamacare expansion, the Charlie Crist tax increases, and Big Brother-style red light cameras," Gaetz said. "And, he's the only candidate in this race who has refused to take public tax dollars to finance his campaign."
Some of those jabs seem to be directed at Caldwell's primary opponents: Sen. Denise Grimsley, Paul Paulson and former state Rep. Baxter Troutman — all three of whom are leading him on the fundraising trail.
Caldwell said he was "proud" to get the nod from Gaetz, which his campaign announced Wednesday as a "key endorsement" in the race.
"I worked with Matt in the Florida House and he is not only an exceptional leader but a true, principled conservative. With his support and the support of Floridians across the Sunshine State, I hope to serve the people of the great state of Florida as the next commissioner of agriculture," Caldwell said.
The four Republicans, as well as Democrat David Walker, are competing to take over for termed-out Agriculture Commissioner Adam Putnam, who is running to be Florida governor in 2018.