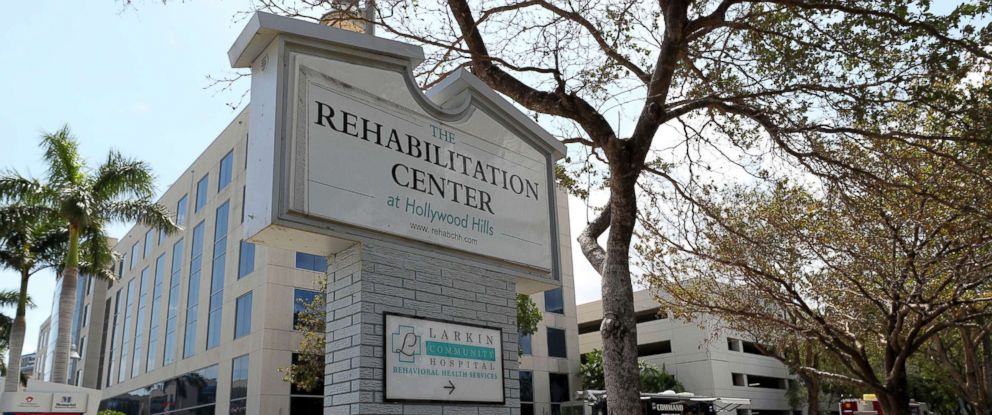 One of the media's highest purposes is to give a voice to the voiceless, like those in the elderly care system. Often that can mean making high-powered people uncomfortable, which brings us to John C. Simmons, president of the Florida Health Care Association.
Simmons says it's unfair for the media to generalize about how nursing homes care for the elderly in our state. I don't think that's what happened, but whatever.
In a commentary for this website, Simmons complained that the horrific situation in Hollywood Hills – where 12 patients died after the temperature rose to what the New York Times described as "an oven" – doesn't represent the whole.
He wrote, "While I certainly agree that the deaths at this facility are intolerable and need to be properly investigated, the assertion that this somehow represents the entire long-term care profession couldn't be further from the truth. It also does a great injustice to the thousands of highly skilled professionals who dedicate themselves to caring for some of our state's most fragile residents."
In full disclosure, my in-laws are residents at an assisted living facility in the Tampa area. We moved them recently from another facility that has been beset with a long list of financial and maintenance issues.
But to Simmons' point about the industry's treatment by the media, I would say this: When something like this happens, don't expect a pat on the back because there were a lot of places where people didn't die during Hurricane Irma. That's not how this works.
People in my business are going to ask questions and dig into the history of nursing homes throughout the state. They're going to report, as the Sun Sentinel in Fort Lauderdale did, that the body temperature of one patient reached 109 degrees. They're going to put people on the spot. Too bad.
Journalists like Carl Hiaasen going to write about how lobbyists for Florida's long-term health care system helped kill legislation 11 years ago that would have required emergency generators in all the nursing homes.
Gov. Rick Scott has renewed calls for a law to make these generators mandatory at all nursing facilities, and it's absolutely the right thing to do. Of course, it was right 11 years ago too, but the industry complained about the price tag and helped scuttle the bill.
The media's tone during this time has been to focus on how Tallahassee politics set in motion the chain of events that led to the Hollywood Hills tragedy.  Sorry, Mr. Simmons, but this is not a time to focus on those you called "highly skilled professionals" – not when 12 people are dead. This issue, and everything relating to elder care, demands our highest scrutiny and skepticism.
People who move into these extended care facilities – whether they are assisted living or nursing homes – aren't always the easiest to deal with.
Most of them have multiple medical issues that require great attention from the staff. They might need help walking to the lobby. They need rides to meet with doctors, and if they miss that ride it can take weeks to get another appointment. They have complicated schedules for when to take medicines, and how much.
Many of them arrive at these facilities because they tried to self-medicate with bad results. A lot of them don't eat well, and deteriorating taste buds at advancing ages can cause food to taste lousy.
Some of them are alone because a spouse died and immediate family isn't close by. Now, multiply that by the number of residents at some of these facilities – large ones can have a few hundred or more – and it's a logistic and sometimes depressing challenge.
It's also expensive. Seniorhomes.com estimates the average cost of a nursing home in Florida is $240 a day.
In the case of my in-laws, we checked many places before choosing where they would receive the best care. Even then, common sense requires that we stay on top of the situation – and we do. Older folks can be very demanding, but they've earned that.
Simmons is frustrated at what he considers "coverage that appears quick to tarnish the reputation of the long-term care industry without considering all the good things it has done."
He says the industry wants to work with officials to make sure this doesn't happen again. I hope that's true.
Like the story said though, the best time to have done that for the people in Hollywood Hills would have been 11 years ago. If pointing that out makes industry leaders and politicians uncomfortable, good. What happened in Hollywood Hills can't be changed. The idea is to make sure it never happens again.