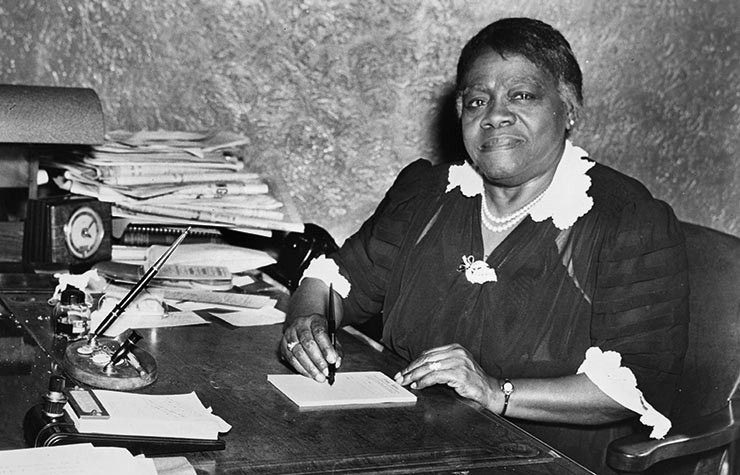 A Florida House committee advanced legislation Tuesday that would replace a statue of Confederate General Edmund Kirby Smith with one of Mary McLeod Bethune in the National Statuary Hall in Washington, D.C.
The House Government Accountability Committee passed the proposal offered by Daytona Beach Democrat Patrick Henry (HB 139) with just one dissenting vote (from Jacksonville Rep. Jay Fant).
Gov. Rick Scott signed legislation in March of 2016 to replace Smith's statue, and the Senate voted earlier this year to support Bethune as the replacement, who was the choice of a committee of historians tasked with finding three potential replacements. But the House rejected McLeod Bethune, the top choice of the committee.
McLeod Bethune was the founder of Bethune-Cookman University and the first African-American woman to lead a federal agency, serving as director of the Division of Negro Affairs during President Franklin Roosevelt's tenure.
"Miss Mary McCloud Bethune stood for civil rights, for the basic human rights that people we're fighting for, for equality and fairness," said St. Petersburg Democrat Wengay Newton. "I think she'll be an excellent representation for the state."
For years, Smith and air conditioning pioneer John Gorrie were Florida's representatives in National Statuary Hall, as each state gets two such statues.
But the beginning of the end for Smith's statue began in the summer of 2015 in the aftermath of Dylann Roof's mass killing of nine parishioners at a Charleston, South Carolina, historic black church. When a photo surfaced of Roof with a Confederate flag, the momentum began to rid cities and states in the South to jettison Confederate monuments are other symbols of the Civil War.
"I think it's important that everyone understand that we should never try to forget or erase our country's shameful history, but we also need to not ever ever glorify it," said Orlando Democrat Carlos Guillermo Smith, who said that Confederate statues belong in a museum.
Henry told the committee that Bethune-Cookman University has already agreed to pay to provide the statue, adding that she would be the first African-American in Statuary Hall.
Neil Combee, a conservative Republican from Lakeland, called McLeod Bethune "our little version of Mother Teresa" and said he was "sold" on voting to have her statue in Statuary Hall once he learned that she was a graduate of Moody Bible Institute, a Christian school.

The proposal has a number of other committees to go through in the House, and then needs an accompanying bill in the Senate before becoming law.