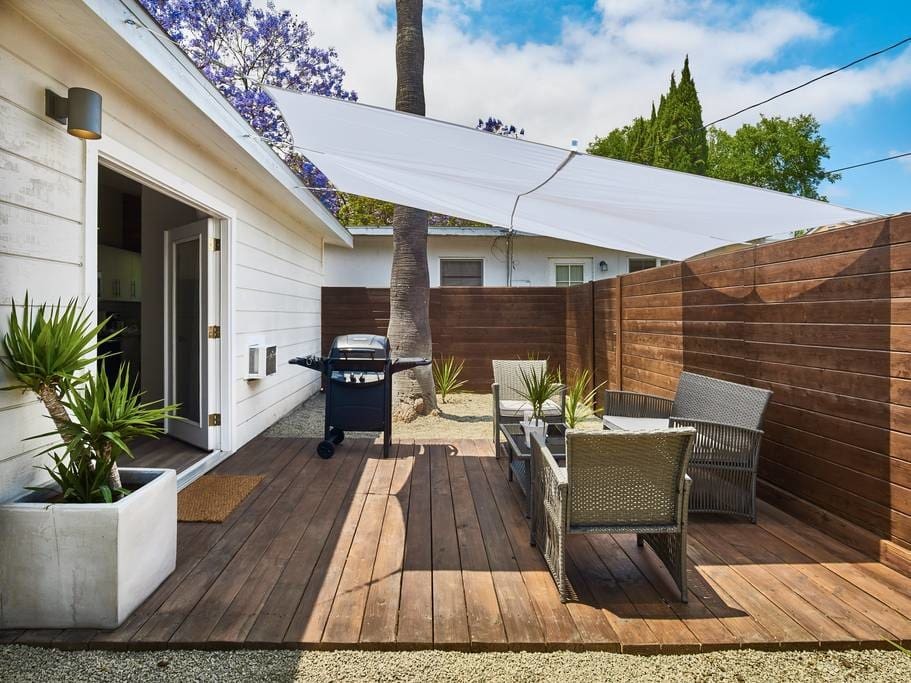 In an effort to stifle competition from short-term rentals and maintain their ability to price gouge consumers during compression periods, the hotel lobby is pressuring government officials in states like Florida to implement regulations that would severely restrict or ban homeowners from welcoming visitors into their private residence.
A recent piece penned by the hotel lobby on Florida Politics cites AirbnbWATCH Florida as a coalition of "Florida residents and commercial lodging businesses of all sizes" – "focused on the need for solutions that protect Florida's careful balance as a tourism leader and ideal place to call home."
In truth, it's been well reported that AirbnbWATCH is actually a hotel funded front group designed to shut down short-term rentals, not the "coalition" claimed in the article.
Short-term rentals have been available across the nation for decades, but have become more popular as technology has helped make them more accessible and affordable. Technology innovators have helped to create a vibrant marketplace for travelers and property owners, expanding the travel landscape by making it easier for travelers to find and book short-term rental accommodations and providing economic benefits to communities around the world.
It is important for public policy to reflect the changing travel dynamics brought on by the popularity of short-term rentals, allowing both travelers and residents the ability to benefit from the options and flexibility that short-term rentals provide. Destructive short-term rental regulations being pushed by the hotel lobby can have the unintended consequence of limiting those benefits for both the residents and economy in Florida.
Short-term rental innovators such as Expedia's HomeAway and VRBO platforms, Airbnb, TripAdvisor and Booking.com, are transforming the way millions around the globe travel. Not only do short-term rentals provide travelers with authentic experiences, but owners, operators and hosts act as ambassadors to the local community – sending new foot traffic to local small businesses and attractions.
Short-term rental platforms have also used their innovative technology to help assist victims in the path of deadly storms such as Irma, which caused severe damage to the state of Florida last month. Thanks to disaster relief programs managed by short-term rental platforms, those individuals and families who were displaced by the storm could find a safe place to stay at no cost. Ironically, some of the very businesses the hotel lobby advocates for were caught using the devastation caused by Hurricane Irma as an excuse to price gouge families in desperate need of help.
Multiple studies have shown that short-term rental guests stay longer and spend more than those staying in a hotel. And that spending spreads throughout the community rather than sticking to the hotel districts.
According to travel research company Phocuswright, just 10 years ago less than one in 10 leisure travelers opted for a short-term rental when traveling, but by 2016 that number had grown to nearly one in three. With this growth in popularity has come an increase in economic benefits to those owners and hosts who open their homes, as well as for the communities in which they are located.
In addition to diversifying available travel experiences, short-term rental platforms provide property owners with a new source of valuable extra income. That income is used to pay the mortgage, save for retirement, fund household improvements or pay for college.
Whether the hotel lobby likes it or not, the sharing economy is here to stay. For everyone's benefit, it is critical for local municipalities in Florida to develop reasonable, efficient policy frameworks that ensure short-term rentals continue to thrive, protect property rights, and promotes economic growth throughout the state. A solution that deserves serious consideration in the Sunshine State is a bill (SB 188) introduced earlier this year by State Senator Greg Steube to create a statewide protection for homeowners who choose to use their property as a short-term rental.
___
Matt Kiessling is vice president of Short-Term Rental Policy for The Travel Technology Association (Travel Tech). Travel Tech is the trade association for online travel companies, global distribution systems and short-term rental platforms. Members of the association include well-known short-term rental companies such as Expedia's HomeAway and VRBO platforms, Airbnb, TripAdvisor and Booking.com.