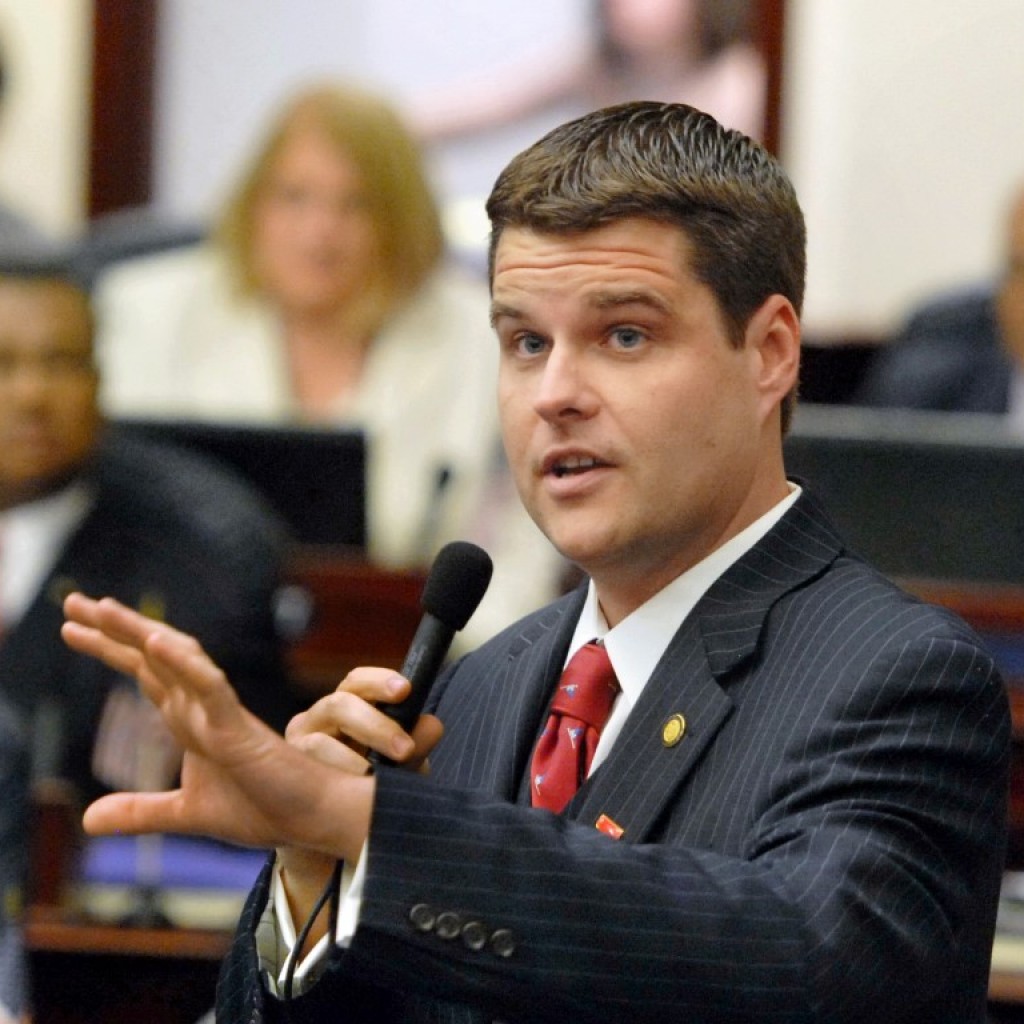 Progressives have an opportunity to get behind a bill that would end certain tax exemptions for a group they would normally refer to as "fat cats."
One Member of Congress went on television this week promoting a bill that targets the corporate headquarters for wealthy business owners, saying it's time for them to pay up.
"The current millionaires and billionaires associated with professional sports leagues, including the NFL, have a tax exemption," the member said. "They don't have to pay taxes. That's special treatment that is not afforded to just regular folks (who I represent) or the small businesses on Main Street throughout America."
That sounds like something House Minority Leader Nancy Pelosi of San Francisco might say, or ultra-progressive Massachusetts Sen. Elizabeth Warren; or Weston Democrat Debbie Wasserman Schultz.
In reality, it was said by conservative Republican Rep. Matt Gaetz of Fort Walton Beach.
Gaetz is now the lead sponsor of a bill originally filed in January by the now-retired Utah Republican, Jason Chaffetz. The PRO Sports Act would end a sports league's 501(c)(6) tax exemption (as a non-profit) if they generate more than $10 million each year. He links the bill to the actions of NFL players "taking a knee" or sitting during the national anthem.
This is good politics for two reasons. For Gaetz and the conservative First Congressional District, it's a slam dunk, or touchdown, if one prefers.
On the other hand, the left can, and will, make the free speech argument in siding with the protesters. But wouldn't most of their constituents want the "tax breaks for the wealthy" to go away whether players stand or kneel?
Gaetz is rallying support. The quote above was uttered during an interview Monday night on Fox News.
On Tuesday, he wrote to House Ways and Means Committee Chairman Kevin Brady, formally asking the committee to consider ending the exemptions. Protesters, he wrote, "have every right to do so, but they should do it on their own time and on their own dime."
This week, Gaetz picked up his first two co-sponsors with Alabama Republican Mo Brooks and Texas Republican Blake Farenthold signing on. Is all of this getting the attention of NFL Commissioner Roger Goodell? Lagging attendance and dropping television ratings certain are.
While polls do not show strong majorities for either side, people are voting with their feet. Attendance is lagging and television ratings are going down.
This week, Goodell wrote to all 32 NFL teams saying "Like many of our fans, we believe that everyone should stand for the national anthem." While offering respect to the players, he also wrote: "We need to move past this controversy, and we want to do that together with our players."
In the meantime, another weekend of games will take place before owners gather next week for their fall meetings. Thursday night's Eagles vs. Panthers game in Charlotte saw no kneeling, just two Philadelphia players conducting symbolic gestures while standing.
If an understanding soon develops between players and owners, perhaps with locking arms replacing the kneeling, Gaetz' bill may well wither on the vine. Even President Donald Trump gave the thumbs up for that gesture.
Goodell could only hope for such an occurrence. If controversy continues, look for more of Gaetz in the media and more co-sponsors for his bill.
It might actually get a hearing.