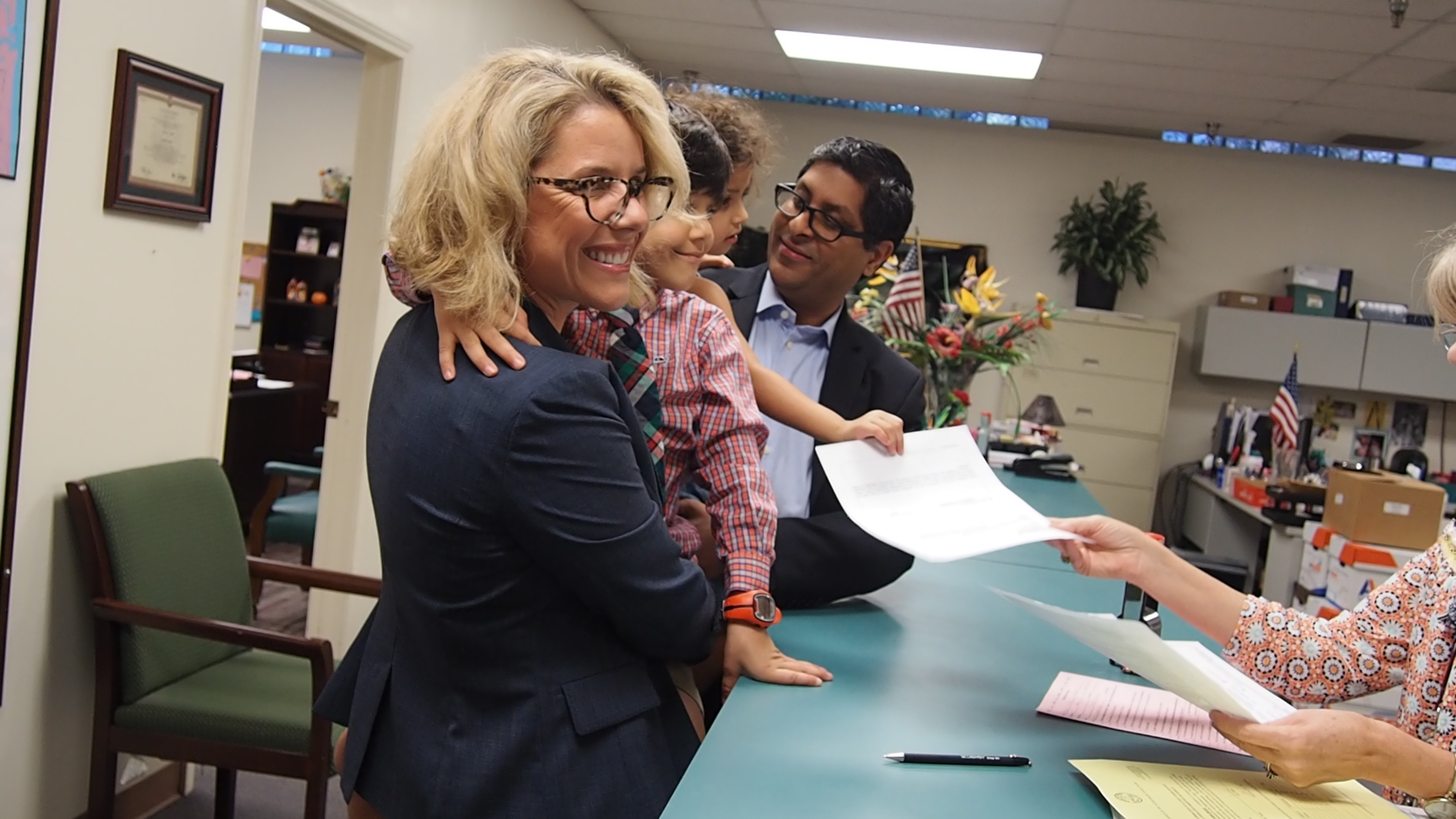 On Friday, LeAnna Cumber filed paperwork to launch a long-expected campaign for Jacksonville City Council.
Cumber, a well-connected Republican, will be running to replace termed-out Lori Boyer in Council District 5.
Notable: This is Mayor Lenny Curry's Council district. And Cumber's campaign — like those of District 13 candidate Rory Diamond, District 14 hopeful Randy DeFoor, and at-large candidate Ron Salem — will be run by Tim Baker and Brian Hughes, Curry's political advisers who seem to be cornering the market on pragmatic Republican candidates.
Cumber, an alumna of the University of Southern California law school, currently works as a consultant, helping governmental entities secure transportation funding.
Cumber also serves on a city board currently in transition: The Jacksonville Children's Commission, which will be phased out in the coming months, replaced by Curry's Kids Hope Alliance.
LeAnna Cumber's husband Husein is likewise well-connected, both in the city and beyond. Cumber, a Jacksonville Electric Authority board member and VP of Florida East Coast Industries, was a fundraising "Ranger" for George W. Bush's reelection campaign — raising over $250,000 for the former president.
Mrs. Cumber is the only Republican in the race; however, a Democrat filed in September. Youth coach James Jacobs ended the month with $253.38 in his campaign account.