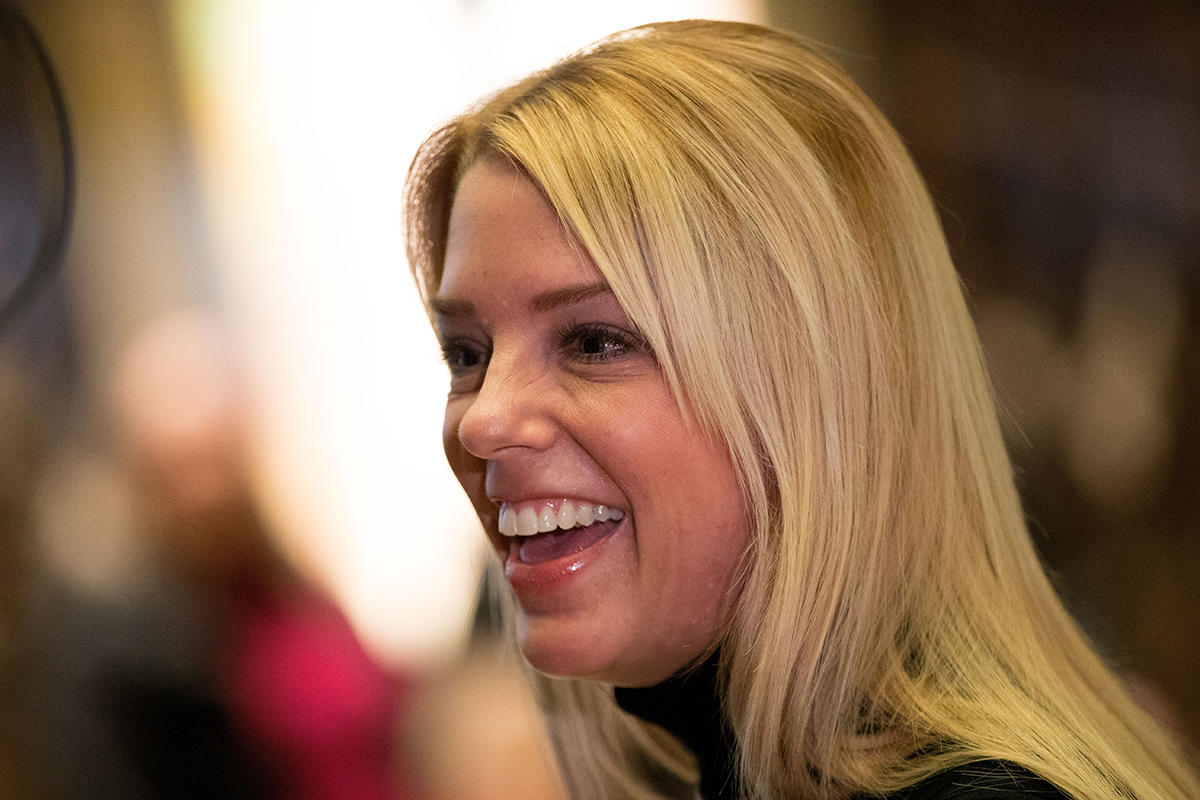 What is old is new again, as rumors re-emerge that Florida Attorney General Pam Bondi could have a job in the Trump administration.
With a new twist in the nomination for the nation's drug czar, Bondi returns to the spotlight, amid renewed speculation she could be headed to Washington.
And there is a good argument to be made for Donald Trump to put Bondi at the top of the list: Her record on fighting drugs in Florida, and her overwhelming success in shutting down the state's pill mills.
After Trump's nomination, many considered Bondi a sure winner to head the Office of National Drug Control Policy, commonly known as the drug czar. As a friend of the president, Bondi had a role on Trump's transition team. Earlier this year, the president appointed her to a White House panel on drug abuse – one of Bondi's passions as attorney general.
However, in a news conference Monday where Trump announced he would declare a national emergency on the nation's opioid epidemic sometime next week, the president showed a distinct lack of confidence in Rep. Tom Marino, his current pick for drug czar.
This non-support comes after a joint Washington Post/60 Minutes report blasted the Pennsylvania Republican congressman for steering legislation to make it harder to act against big drug companies – which would add a degree of difficulty in the battle against opioids.
The Washington Post wrote: "The president … said he had not yet spoken with Marino about the … report, but if he determines that Marino's work was detrimental to the administration's goal of combating opioid addiction, 'I will make a change.'"
As of Tuesday morning, Marino withdrew his name from consideration.
What apparently sealed Marino's fate, Axios notes, was that the report "detailed how a targeted lobbying effort helped weaken the Drug Enforcement Administration's ability to go after drug distributors, even as opioid-related deaths continue to rise."
Tennessee Republican Rep. Marsha Blackburn, herself seeking the Senate seat in one of the states hardest-hit by the opioid crisis, is also facing a backlash as "a lead sponsor of Marino's bill."
According to CBS Evening News, nearly 13 million people had watched the "60 Minutes" segment – an audience that included Trump, a known fan of the show. Trump confirmed Monday he "saw the report."
Now that Marino's nomination is dead, Bondi could be in contention for the job.
If she did accept a role in the Trump administration, Gov. Rick Scott will need to name a successor to fill Bondi's remaining term through next year, adding a new wrinkle in the growing field of candidates to replace her in 2018.