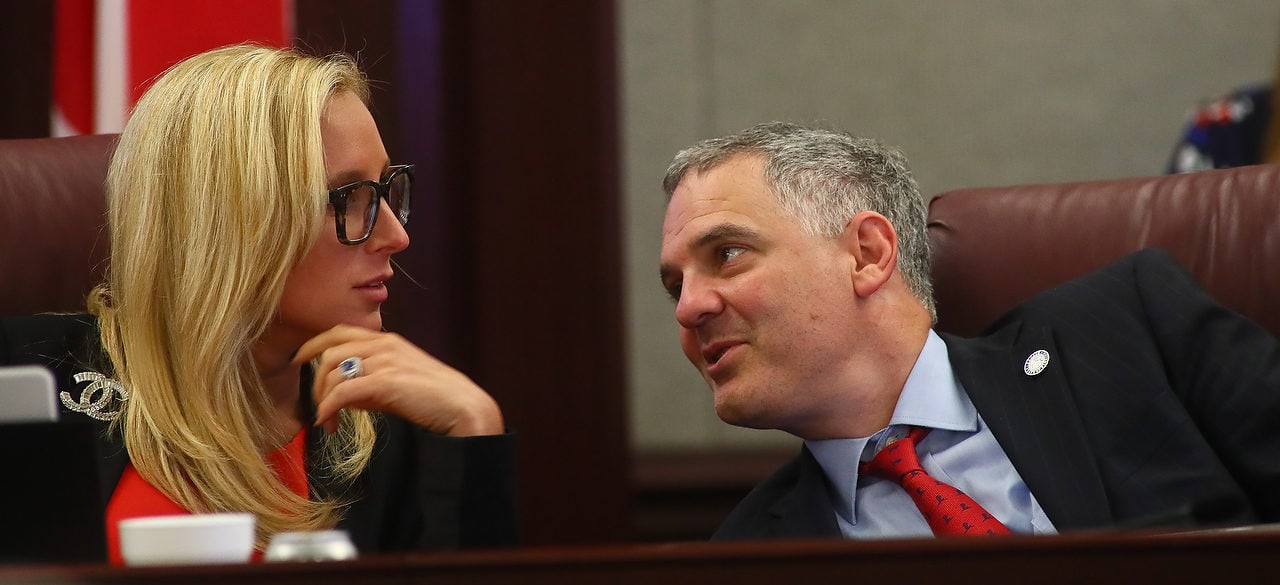 The Florida Legislative Jewish Caucus on Thursday called white nationalist Richard Spencer, set to speak at the University of Florida later today, a "a vile, racist, carnival barker."
Spencer's "traveling circus of ignorance-fueled hatred is inhabited by insecure clowns unable to come to terms with a changing world," according to a statement. "His ideology is that of a cowardly, small man, based on discredited nonsense and abject fear of those different from himself."
It added: "Nothing less than total condemnation of this bigotry will do, as the perils of fascism are well documented in our history. For that reason, it is incumbent upon those in a position of leadership to denounce all forms of white nationalism and any belief systems that rely upon racial or ethnic superiority as their basis for existence.
The statement was signed by Rep. Richard Stark, the caucus chair, and by Rep. Lori Berman, a Lantana Democrat; Sen. Lauren Book, a Plantation Democrat; Rep. Ben Diamond, a St. Petersburg Democrat; Rep. Katie Edwards, a Plantation Democrat; Rep. Joseph Geller, an Aventura Democrat; Rep. Jared Moskowitz, a Coral Springs Democrat; Sen. Kevin Rader, a Delray Beach Democrat; Rep. Emily Slosberg, a Boca Raton Democrat; and Sen. Annette Taddeo, a Miami-Dade Democrat.
"While respect for our Constitution should always be of paramount concern, we do commend Gov. (Rick) Scott for his commitment to ensuring the safety of all those in Gainesville tonight," the statement said.
"Those who seek to counter this wicked hatred deserve to know they will be free to express their views peacefully without fear of suffering violence at the hands of white supremacists like those who were attacked in Charlottesville.
"As Elie Weisel said, 'The opposite of love is not hate, it's indifference.' So let no one among us be indifferent."