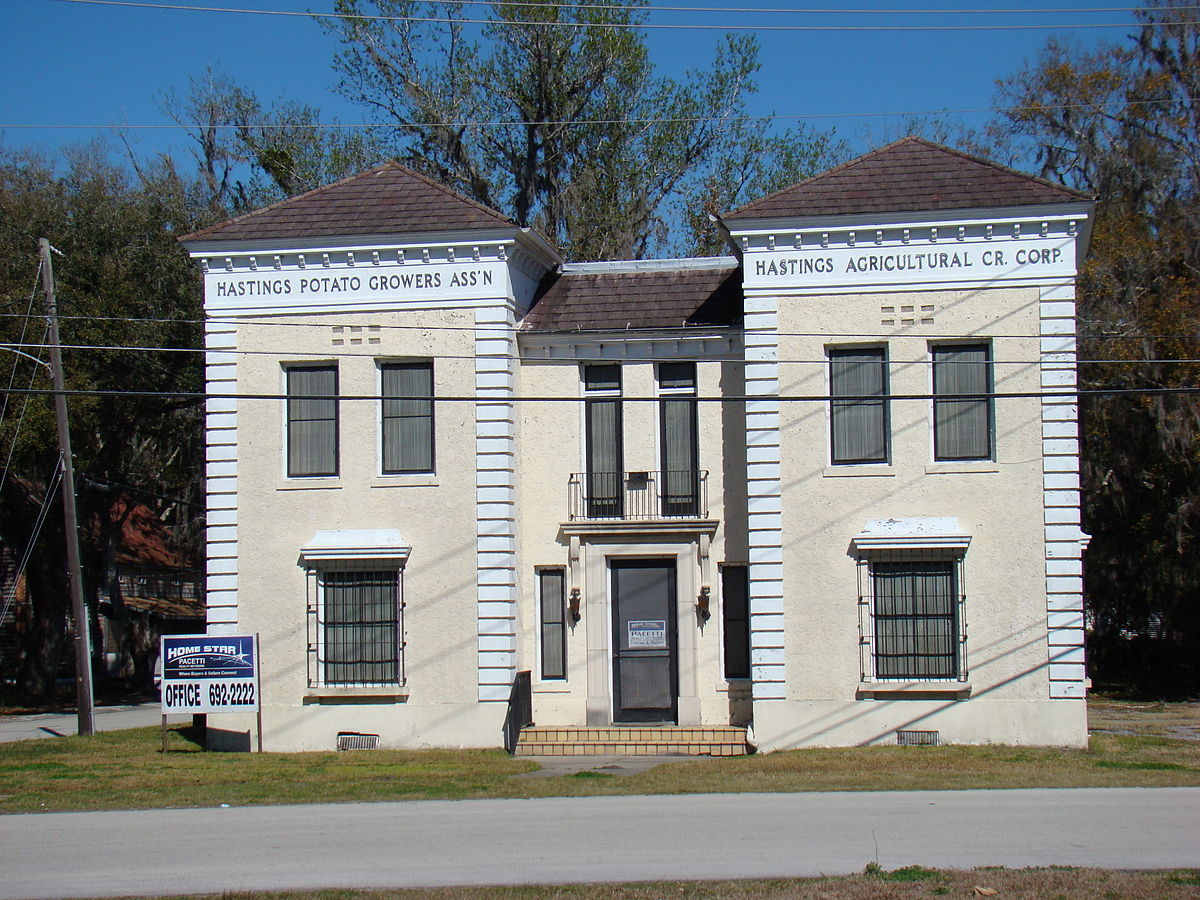 The St. Johns County Legislative Delegation is slated to meet Friday morning at 9 a.m. at the St. Johns County Administration Building.
Public comment, as is always the case, will feature prominently. As will the 2018 Legislative Action Plan.
Much of what's being asked for is familiar, such as transportation funding asks that were in play the last time the delegation met in January.
$95 million for the proposed State Road 313 (SR 313) Extension/Bypass from State Road 207 (SR 207) to State Road 16 (SR 16) (and $30 million more for right of way acquisition and design. And $90 million for the proposed County Road 2209 (CR 2209) from County Road 210 to SR 16.
These have been priority projects for a while.
A new priority project, however, involves the potential dissolution of the town of Hastings — and the debt the town, which has been shriveling over the years, owes.
Hastings now has somewhere around 644 people, down from 1200 at its peak. The average housing price: around $80,000. There is no in-town high school.
And the town — still intact organizationally, for now — has a unique selling point in a county that has added population like few places in the country this century.
There's plenty of room.
"Looking for a place to get away from the rigors of congested growth. Well look no further, you've come to the right place. The Town of Hastings offers residential, commercial and industrial development opportunities and no impact fees," reads website copy.
"Also, the town offers a state of the art Reverse Osmosis water plant, with the capabilities to expand. If you are searching for that small town charm, look no further. Come be a part of our unique community, "a community …. small in stature, but, big at heart'."
Big at heart, yet shrinking in ad valorem base, and teetering on the verge of financial failure.
"I think many of us believe that ultimately the town will fail financially," St. Johns' county administrator told the St Augustine Record.
Voters likely will liquidate the structure next month.
There are benefits, such as cheaper city water and other services from the county and from the city, per Historic City News.
But mostly, as a very evocative piece from the Florida Times-Union laid out, its time has passed: "In Hastings' heyday, potatoes and cabbages flooded in from surrounding farms to be processed, packed and shipped by rail or truck across the country. Businesses lined busy Main Street. The Dixie Highway, the main north-south route from Michigan to Miami, came through town in 1916, paved with bricks and busy with vacationers. Those days are gone."
In November, Hastings will vote on dissolving as a town and revoking its charter. But its debt won't be so easily dissolved.
Among monies owed: $237,000 to FDOT, $639,400 in water and sewer Revenue Bond debt, and $72,757 listed in the Ordinance as "Building Maintenance and Improvement Loan."
Almost $950,000, all told, that the county doesn't want to be on the hook for.
"Should Hastings voters approve dissolution in November 2017, St. Johns County will assume responsibility for providing programs and services to Hastings residents and will acquire the Town's debts and obligations in accordance with Statute," asserts the county in its legislative action plan.
"In consideration of the unique circumstances inherent in dissolution of a Town and the obligations and additional costs St. Johns County would incur as a result of the dissolution, the County respectfully requests consideration of all or partial forgiveness of the debt owed by the Town of Hastings should dissolution occur."
Though there are bigger ticket items on the agenda, municipal dissolution may be the most interesting — after all, it is rare. Though it is not unprecedented.
In St. Johns County, "New Augustine" was annexed into St. Augustine almost a century ago. Up U.S. 1 just a bit, South Jacksonville was annexed into Jacksonville — a trend in Duval, even before its city/county consolidation, with Murray Hill and LaVilla likewise having been annexed.
But in the case of Hastings, which doesn't abut a major population center, annexation isn't the path.
Dissolution may be.
Rep. Cyndi Stevenson addressed the matter in comments Thursday.
"If Hastings votes to combine with the County, it will likely benefit the city residents and businesses because the county will be a more efficient provider of services.  The County will likely incur some costs to improve water infrastructure. The County is already providing some services to unincorporated areas near Hastings, so there are some efficiencies that can be recognized," Stevenson asserted.
Stevenson does not expect material benefit to St. Johns County itself.
"There isn't much tax base out there.  Financially, I don't see much upside for the county," Stevenson asserted, "but this is what counties do. They serve the people who live there."
Stevenson also values the Hastings legacy, urging citizens to "maintain their wonderful history and their place name."
"This is an example of a community that was left behind in many ways with changing modes of transportation.  I hope the rail trail efforts we've worked on for years will be helpful in the future prosperity of this area of SJC," Stevenson added.