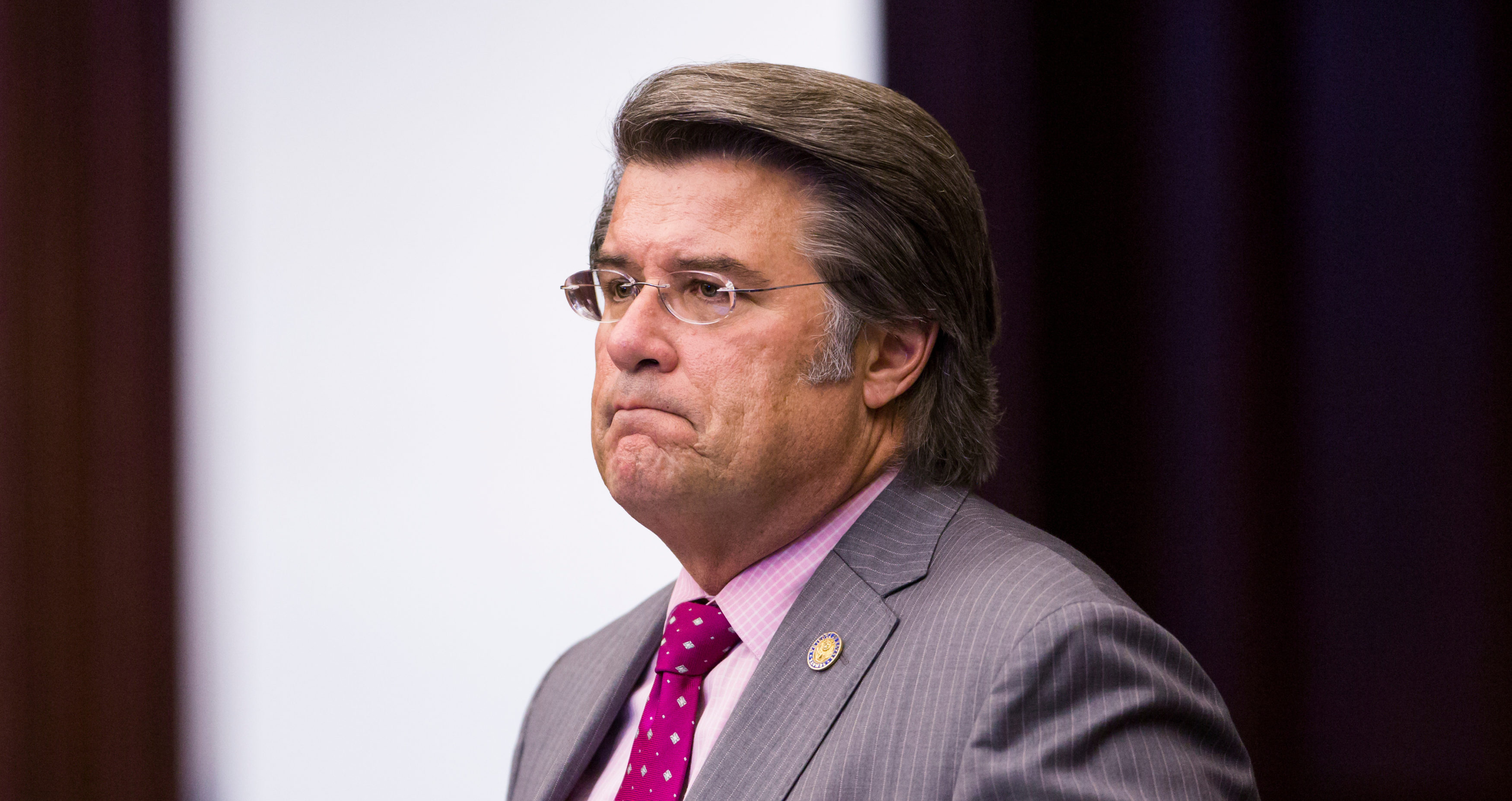 Democratic state Sen. Gary Farmer of Fort Lauderdale says white nationalist Richard Spencer is a "closed-minded coward" in a statement released Thursday.
Spencer is set to speak at the University of Florida in Gainesville this afternoon. Farmer's remarks were sent by the Florida Senate Democratic Office.
"Every human being, regardless of age, race, religion, gender, sexual orientation, or mental capabilities; deserves to be treated with respect," said Farmer, a lawyer. "Guarantees of equality and basic human dignity for all people are essential components of a functioning democratic society.
"Today in Gainesville, Richard Spencer will espouse an ideology that flies in the face of these basic American values," he added. "This hateful man has spewed despicable comments about people of color and our Jewish and Muslim communities, and has suggested that woman should not have the right to vote.
"This is the same racist individual that organized the violent white nationalist rally in Charlottesville over the summer. This ignorant and spiteful man believes himself to be better than the rest of us. He attempts to pass off his shallow mindedness for righteousness, and in doing so has exposed America to the seedy underbelly of our politics.
"While this lowlife may have the right to promulgate his filthy ideology, we also have an obligation to affirm that he does not represent the vast majority of our society.
"In the days leading up to this closed-minded coward's appearance at the University of Florida, we have seen Gators as well as other Floridians make it clear that the hateful views of racists, sexists, and neo-Nazis are not a true reflection of both University of Florida community, and our State as a whole. We have seen sororities, fraternities, and other student groups openly express their disapproval of this hateful message.
"As a Seminole, you will not often catch me saying anything complimentary about the Gators, but this week Gators, you did the whole state proud. I also want to commend the various branches of law enforcement as well as school officials for making the safety and well-being of our students a top priority leading up to, during, and after this event."