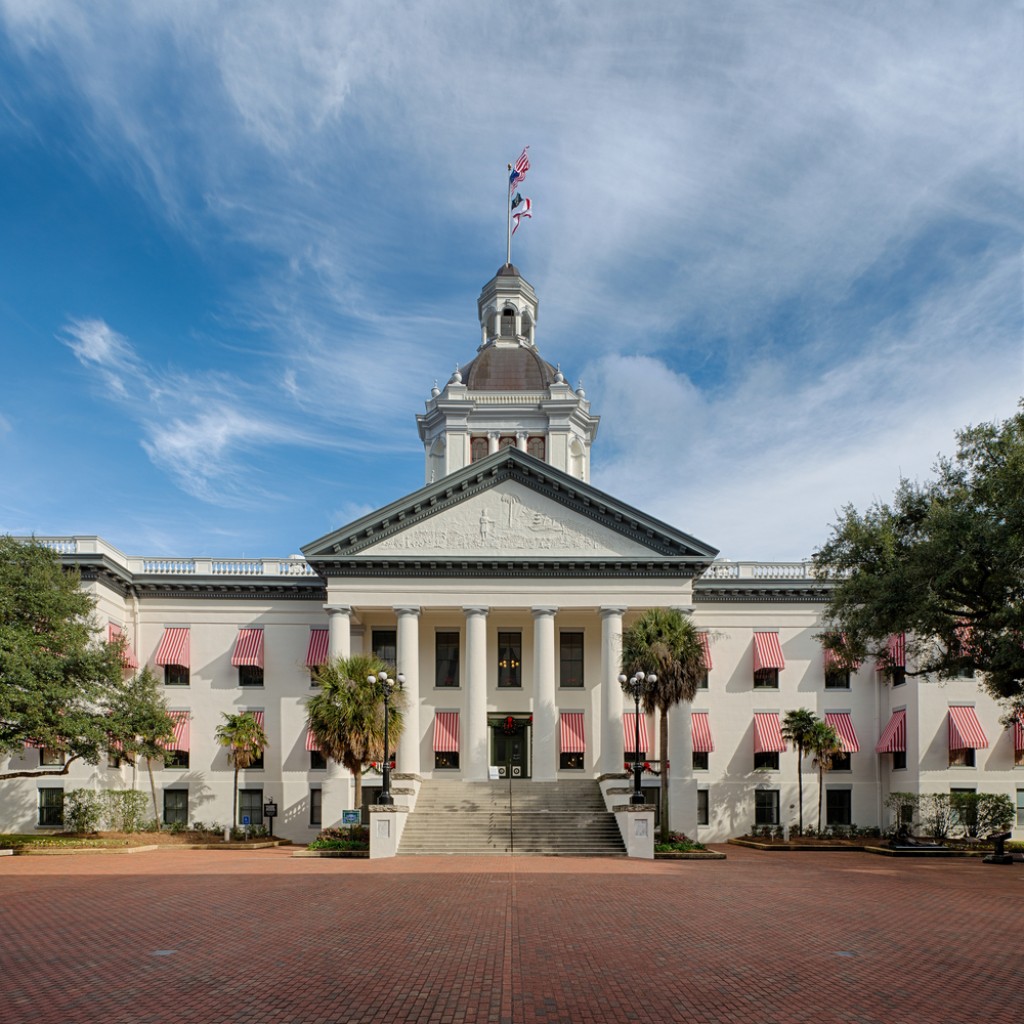 Sunburn – The morning read of what's hot in Florida politics.
By Peter Schorsch, Phil Ammann, Mitch Perry and Jim Rosica.
First, please welcome Ana Ceballos, the writer/editor who joins our lineup effective today. A quick recap: She was The Associated Press' legislative session relief reporter in Florida this year, writing about immigration, the environment, criminal justice and social welfare. She's going to help edit and manage some of our growing portfolio of email newsletters, including the flagship SUNBURN, the "Last Call" evening news roundup, and "60 Days," which comes out nightly during session.
Did we mention she's also a photographer and is bilingual? Go right now to Twitter and follow her: @anaceballos_
—
Breaking overnight (first on Florida Politics): State Rep. Daisy Baez is expected to resign today after months of controversy for living outside her district. "The circumstances are unfortunate, and we respect Daisy's decision to resign from the House," said Leader-Designate Kionne McGhee. "We appreciate her service and wish her nothing but the best."
—
The timing is either good or bad, depending on your view.
The Florida Association of Professional Lobbyists begins its three-day conference today, after having been postponed because of Hurricane Irma.
Well, out of the hurricane, into the sex scandal, to twist an old cliché.
The conference now kicks off a week after state Sen. Jeff Clemens, a Lake Worth Democrat and Senate Democratic Leader-designate, resigned in disgrace over the coming to light of his affair with a South Florida lobbyist.
How will the lobbyists address l'affaire Clemens? Will they avoid it, or tackle it head on?
It'll be interesting to see if and how attorney Mark Herron handles the subject.
He's set to give Thursday's presentation, "Battle of the Ethics," billed as a "presentation on the fundamentals of lobbying ethics followed by an interactive exercise to test your ethical thermometer."
Not too interactive, we hope.
The full agenda is here for the event, being held at the Wyndham Grand Resort at Bonnet Creek in Orlando.
***Today's SUNBURN is brought to you by Spectrum Reach, the marketing platform of choice, connecting you to your target audience on TV, digital and mobile. With access to our powerful data and insights, solutions for every screen, and the best programming content on the top 50+ networks, we'll help you reach the right customers for your business. SpectrumReach.com #NeverStopReaching***
— STATEWIDE —
"Bill Nelson, Marco Rubio press FEMA to improve hurricane response" via Alex Leary of the Tampa Bay Times – They say people are waiting up to four hours on the phone to speak with someone at FEMA. "Tens of thousands of homes in Florida were damaged or destroyed by Hurricane Irma. Reports have indicated thousands of Floridians are waiting for housing units to arrive and be filled, and many are living in uninhabitable circumstances with collapsed ceilings and mold. These are not sustainable living conditions, and could lead to negative health consequences or personal injury," the lawmakers wrote in a letter to Administrator Brock Long. "While we recognize manufactured housing may not be appropriate for every situation, it seems there are serious delays in direct leasing options as well. Thus, we urge you to work expeditiously with Florida communities to ensure that Floridians have safe and sustainable housing options in the coming months."
"Rubio presses Donald Trump administration on Lake Okeechobee dike pledge" via George Bennett of the Palm Beach Post – Trump — heeding the pleas of key political ally Rick Scott — endorsed a speeding up of renovations, which are now scheduled for completion in 2025. In a letter today to Office of Management and Budget Director Mick Mulvaney, Rubio thanks Trump for his pledge and notes that a U.S. Army Corps of Engineers plan to complete the dike fix by 2022 would cost $776.6 million. "That plan requires specific funding levels of $212.4 million in Fiscal Year (FY) 2019, $242.1 million in FY20, $203.9 million in FY21, and $118.2 million in FY22," Rubio's letter says. "Given that budget requests below these funding levels would threaten to leave South Florida communities along the dike vulnerable for longer than necessary, I am seeking to clarify that your commitment to an expedited rehabilitation timetable includes your support for these required funding levels."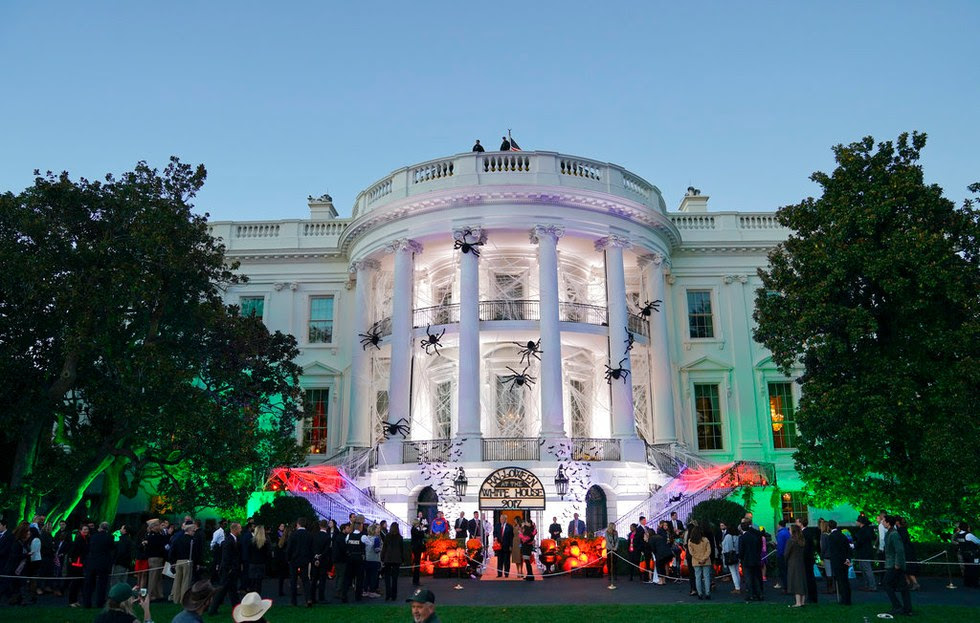 "For second time, citing health, convicted Corrine Brown seeks sentencing delay" via Nate Monroe of the Florida Times-Union – Brown's attorney filed court papers arguing that the presentencing report failed to fully evaluate Brown's medical condition and did not fully capture the scope of her charitable works in the community, two factors she hopes will cut down any prison time she might get. Her filing indicates that the sentencing report — which is not public — "recommends a significant and lengthy prison time." It does not specify how much time the report recommended. This is the second time in two weeksBrown asked to delay her Nov. 16 sentencing hearing. Brown's birthday is days before the hearing, so she will be 71 when she walks into the courtroom.
Assignment editors – Gov. Scott, who is visiting Canada, will make a major tourism announcement at a 10 a.m. news conference with VISIT FLORIDA CEO Ken Larson at Union Station, Go York Concourse, 65 Front St. W. in Toronto.
"Broward Health's 'independent' probe led by law firms with undisclosed ties to Gov. Scott" via Dan Christiansen of FloridaBulldog.org – When Broward Health General Counsel Lynn Barrett started an "independent" investigation that led to December's ouster of popular hospital district President/CEO Pauline Grant, the two law firms she retained to investigate and advise about Grant had deep, undisclosed ties to Gov. Scott. As governor, Scott oversees Broward Health and chooses the taxing district's governing board of commissioners. The hiring of two out-of-state law firms used by Scott suggests the inquiry was not independent and that the lawyers who investigated Grant were conflicted … two firms Barrett chose were Nashville, Tennessee-based Waller, Lansden, Dortch & Davis and Birmingham, Alabama-based Bradley Arant Boult Cummings. Waller Lansden has represented health care giant HCA for decades, including in the mid-1990s when Scott was the chief executive of what was then called Columbia/HCA. Bradley, the brand name of Bradley Arant Boult and Cummings, was the law firm for Richard L. Scott Investments, the governor's Naples-based firm before his election in 2010.
"Open government watchdog barks at privacy measure" via Jim Rosica of Florida Politics – The Tallahassee-based First Amendment Foundation, the state's public records and open meetings watchdog, is giving a thumbs down to a proposed Constitution Revision Commission (CRC) amendment for the 2018 ballot. Foundation President Barbara Petersen, in a letter this week to Lisa Carlton, chair of the CRC's Declaration of Rights Committee, said her group is "most alarmed by the dramatic impact this proposal would have on the constitutional right of access to public records." The committee will meet Wednesday afternoon for a right-to-privacy workshop but won't yet consider the proposal.
"Consumer sentiment continues downward trend in October" via Florida Politics – For the third consecutive month, Florida's consumer sentiment is down, according to the monthly study from the University of Florida Bureau of Economic and Business Research. October saw a drop of 1.5 points to a composite score of 94.3, continuing a downward trend that began in August. Among the five components of the index, one increased and four decreased. In the past month, the perception of one's personal finance dropped 1.4 points compared to a year ago. Respondents' opinions as to whether now is a good time to buy a major household item also declined, totaling a 1.2-point drop. The University of Florida says those measurements are two components that reflect Floridians' views about current economic conditions. One of the components, expectations of personal finances a year from now, saw an increase of 2.5 points — the only metric to not decrease in October.
"Hurricanes strain construction industry resources" via Matthew Lerner of BusinessInsurance.com – The impact of Hurricanes Harvey, Irma and Maria could exacerbate existing labor shortages, while managing materials will be key as rebuilding efforts get underway, according to industry sources. Robust construction activity in Texas and Florida had already strained the regions' labor supply, even before rebuilding efforts and even more demand loomed after the three hurricanes, sources said. "Prior to the hurricanes making landfall in the U.S., if you look at the macroeconomics of areas like Texas and Florida, there has been a shortage of skilled labor, particularly in construction," said Christian Ryan, head of the U.S hospitality and gaming practice for Marsh L.L.C. in Dallas. As one major supplier to the building and construction sector, The Home Depot Inc. takes steps to mitigate materials issues, staging supplies in distribution centers around the country in advance of hurricane season, according to a spokesman … In this instance, the company went further than that, leasing 300,000 square feet of extra warehouse space in Houston to provide additional storage and staging space, he said: "We knew from experience we would need more space."
"South Florida nursery gets marijuana license" via Dara Kam of the News Service of Florida – After a failed attempt at removing the judge from the case, state health officials have agreed to grant a coveted medical-marijuana license to Keith St. Germain Nursery Farms, a Homestead-based grower. The new license brings the number of medical marijuana operators in the state to 13, and five more are on the horizon as Florida's medical cannabis industry begins to blossom. The new license settles a legal challenge filed by St. Germain after the state Office of Medical Marijuana Use denied the grower a license in August, following the passage of a new law.
— Flashback: "DOH is at it again: More lawsuits, more taxpayer dollars going to legal fees" via Peter Schorsch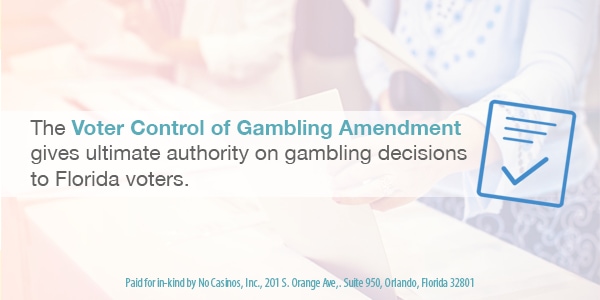 — CAPITOL INSIGHT —
"Dozens of changes proposed for state constitution" via Lloyd Dunkelberger of the News Service of Florida – From banning the death penalty to creating an elected secretary of state, members of the Florida Constitution Revision Commission have filed more than five-dozen proposals to change the state constitution. The 37 members of the commission … had until just before midnight Tuesday to file their proposals. As of early Tuesday evening, 64 proposals were posted on the commission's website. That list is expected to grow … the commission will announce the final list when it is complete, perhaps sometime Wednesday. The proposals reflect a wide array of issues affecting the judiciary, public schools, criminal justice, elections, environmental issues, ethics and higher education. One popular measure filed by four commissioners would raise the mandatory retirement age for judges from 70 to 75. Commissioner Don Gaetz, a former Senate president, added a variation in his proposal (P8) that would also require justices appointed to the Florida Supreme Court and judges appointed to state appellate courts to be confirmed by the Senate. Commissioner Jacqui Thurlow-Lippisch also wants to expand the Cabinet, adding a new elected position of commissioner of environmental protection (P24).
"Senate Democrats prepare to pick new leader" via Dara Kam of the News Service of Florida – Florida Senate Democrats will vote next week on a replacement for Clemens. Caucus members are regrouping after Clemens' abrupt exit but are divided about who should take over the leadership post. Sen. Audrey Gibson, one of three remaining senior members of the caucus, is amassing support but faces opposition from Sen. Randolph Bracy of Orlando and possibly others before next week's vote. "I think this whole week we'll have people deciding whether they will or they won't. What I do know for sure is we will have an election next week to replace him. The other thing I know is that I am not in that field," current Minority Leader Oscar Braynon. Despite the discomfort of a disgraced former leader, Clemens' hurried departure and division about who should step into his place, Democrats say they will emerge strengthened.
Happening today – State Sen. Dana Young will join the Humane Society of Tampa Bay for a pet food drive which will go to give free pet food to families in need in the Tampa Bay community. Event begins 1 p.m. at the HSTB office at 3607 N. Armenia Ave. in Tampa.
House ethics bills re-filed for 2018 Session – Bills were filed Tuesday to add ethics and reporting requirements into Florida law. The House Public Integrity and Ethics Committee, for the second Legislative Session in a row, filed several related measures. One provision requires certain city and county elected officials to be held to the same financial disclosure rules as state lawmakers; another would create a state registry for local government lobbyists. Others would prohibit lawmakers and statewide elected officers from asking for a job "arising out of official or political activities," while still another would require lobbyists to officially report "prohibited solicitations" they receive.
"Erik Fresen to start serving sentence in November" via the News Service of Florida – Former state House Education Appropriations Chairman Fresen is scheduled Nov. 15 to start serving a 60-day prison sentence after pleading guilty this year to a charge of failing to file a 2011 tax return … Fresen will serve the sentence in four 15-day intervals, with the first one starting Nov. 15, and the final interval starting Feb. 20. The document does not say where Fresen will serve the time, with the location to be designated by the federal Bureau of Prisons. Fresen, who left the Legislature last year because of term limits, pleaded guilty to the tax charge in April.
"Former Rep. Dwayne Taylor ordered to forfeit $63,000 in fraud case" via Frank Fernandez of the Daytona Beach News-Journal – Taylor, a former Florida representative and Daytona Beach city commissioner convicted in federal court of wire fraud, has been ordered to forfeit nearly $63,000 as part of his sentence. Taylor faces up to 20 years in federal prison on each of nine counts of wire fraud. The Daytona Beach resident remains free awaiting sentencing after his conviction Aug. 31, 2017. U.S. District Judge Carlos Mendoza rescheduled Taylor's sentencing from Nov. 16 to Nov. 30 in Courtroom 5B of the federal courthouse in Orlando. Mendoza also granted a government order that Taylor forfeit $62,834 the government said he took from his campaign account and used for personal expenses, from meals at McDonald's to his wedding in New York City. The forfeiture amount is much greater than the amount specified in the nine counts, which add up to $2,440.
***AGRiMED Industries is a leading medical cannabis company committed to improving the health and wellness of ailing patients. With state-of-the-art greenhouse facilities and over 200 years of collective experience in the agricultural and health care fields, AGRiMED produces high-quality agricultural medicine with tremendous health benefits. Learn more at AGRiMEDIndustries.com.***
— FOR YOUR RADAR —
Short-term rentals, widely popular in Florida, survey shows
A new Mason-Dixon Poll found almost three-quarters of Floridians support the right for homeowners to rent out their home, or a room in their home, through short-term rental platforms such as Airbnb, HomeAway or VRBO.
Conducted Oct. 17-19, the poll found 71 percent of respondents statewide believe homeowners should have the right to use their home for short-term rentals. The biggest support for short-term rentals was in Central Florida, where 77 percent of those polled support the use of short-term rental sites, in Southeast Florida, support was 63-percent.
"It's no surprise that Floridians are embracing the sharing economy," said Matt Kiessling, vice president of Travel Tech. "Short-term rentals are more popular with travelers today than ever before. With this growth in popularity has come an increase in economic benefits to the owners and hosts who open their homes, as well as for the communities in which they are located."
The poll, from Jacksonville-based Mason-Dixon Polling & Strategy, interviewed 625 registered Florida voters by phone, with a margin for error of +/- 4 percentage points.
— NOTES FROM THE CAMPAIGN TRAIL —
"Who is Philip Levine?" via Mitch Perry of Florida Politics – After months of testing the waters, Miami Beach Mayor Levine is expected to announce his candidacy for governor of Florida this morning from Miami. The 55-year-old Democrat will attempt to become the first mayor to lead the state since Tampa's Bob Martinez did so in 1986, and comes into the race with some impressive credentials to introduce himself to Floridians … The cruise industry is where he got his start, beginning as a port lecturer right out of high school, doing so well he later founded Onboard Media, (which) he ultimately sold for what has been reported as $300 million … Levine also is a FOB – Friend of Bill (Clinton). The two met at Levine's home when he hosted a fundraising event for the former president in the 1990s, and in 2001 they traveled together to Saudi Arabia and Australia. That paid dividends when Clinton traveled to Miami Beach and endorse him in a four-way contest in 2013.
Chris King doesn't lack for confidence
So far, King is the only Democrat in Florida's governor race boasting an entrepreneurial business background. But not for long once Levine enters the ora y. Nevertheless, King exudes confidence:
– "I don't think anyone's like me in this space … I'm the only non-politician in this race who hasn't been part of the political establishment in Florida for decades."
– "I can't call a former President of the United States. I have not been part of this system (that) really has not been good for people. I am an entrepreneur, but I'm also a lifelong progressive, and somebody's who really been (a) very strong Democrat."
–  King is proud of his campaign, saying his proposal to offer free community college and trade school for qualifying students he debuted last week is a "game changer" … he wouldn't be reinventing the wheel doing it.
– "It's not a liberal or progressive idea. It's not conservative. It's just basic, good economic sense."
Sneak peek: Florida Politics conducted a statewide poll of the Democratic primary and here's what we found: (Click here for poll results)
Manatee County Sheriff Rick Wells endorses Ashley Moody – The sheriff said Moody's record "reflects the professionalism, legal acumen, and conservative values we need in our next Attorney General." He added "she has helped lock up violent felons and combat the flow of illegal narcotics. Her passion for protecting our state will benefit each and every Floridian." Moody, a former Hillsborough circuit judge, is running as a Republican to replace the term-limited Pam Bondi, Florida's current attorney general.
"Congressional candidate files police report against former Democratic ally who 'Harvey Weinsteined' her" via Marc Caputo of POLITICO Florida -A Florida congressional candidate told POLITICO that she decided Tuesday to file a police complaint against a former Democratic ally after three other women echoed her sexual harassment complaints about him. Rafael Velasquez has vehemently denied the charges, first leveled by Miami Beach City Commissioner Kristen Rosen Gonzalez, and has speculated that she's trying to gain attention for her campaign for Florida's 27th congressional district. But Velasquez's own party is turning its back on him by withdrawing its support and calling on him to quit his campaign for the city commission. His entire campaign team quit Tuesday, a week before the election against opponent Mark Samuelian, The Miami Herald reported.
"Lori Berman confirms she'll run for Clemens' Senate seat" via George Bennett of the Palm Beach Post – Berman confirmed .. that she will abandon a Palm Beach County commission bid to run in a special election to replace Clemens … Former Democratic state Rep. Irving Slosberg has also said he'll run for Clemens' former seat. Delray Beach Mayor Cary Glickstein is considering the race and Democratic state Rep. David Silvers is another strong possibility.
— MOVEMENTS —
"Mosaic to close 430-employee Plant City fertilizer plant at year's end" via Richard Danielson of the Tampa Bay Times – The plant, on State Road 39 just south of the Hillsborough-Pasco county line, has a workforce of 430. The company said it is offering 200 voluntary retirement incentive packages to its Florida employees and has created about 100 more open positions through a hiring freeze over the last several months. "The hope is to place as many of those impacted employees as possible in open positions in the company's other facilities," Mosaic spokeswoman Jackie Barron said. Mosaic has Florida operations in Hillsborough, Polk, Manatee and Hardee counties. Those not placed elsewhere will receive a severance package based on, among other things, their number of years with the company and pay.
Palm Beach Post to be sold, newspaper says – The company that owns The Palm Beach Post and Palm Beach Daily News on Tuesday said it plans to sell the papers. Cox Media Group also said it would sell the Austin-American Statesman and a group of Texas community newspapers. "As the media business continues to change, we must adapt our business strategy to navigate these disruptive times for the benefit of our entire media portfolio," said Cox Media President Kim Guthrie in a statement … "The Post marks its 102nd anniversary in January and the Daily News is celebrating its 120th anniversary this year," according to The Post. "Both newspapers have been Cox properties since 1969."
First in Sunburn – Personnel note: FDP's Dan Newman joins CCC – Newman, the Florida Democratic Party's House Victory Director, is heading to Capital City Consulting. The Princeton graduate and Sarasota-area native was deputy campaign manager for the judicial retention campaign of Justices R. Fred Lewis, Barbara Pariente and Peggy A. Quince in 2012, according to his LinkedIn page. He also was deputy political director for the Alex Sink for Governor campaign in 2009-10. His latest job was being in charge of raising the cash needed to help elect Democratic House members. Newman also worked for the Florida Chamber of Commerce.
Spotted – Tallahassee lobbyist Paul Bradshaw, president of Southern Strategy Group and owner of Greenfire Chicken Farms in Havana, in a Wall Street Journal report on the backyard "ultra-exotic premium chicken" market. "It's like orchids or tape measures or any other weird thing that people collect," Bradshaw says, adding that his typical customers are women between 35 and 65 years old "with a college degree, quite a bit of disposable income, who likes to garden."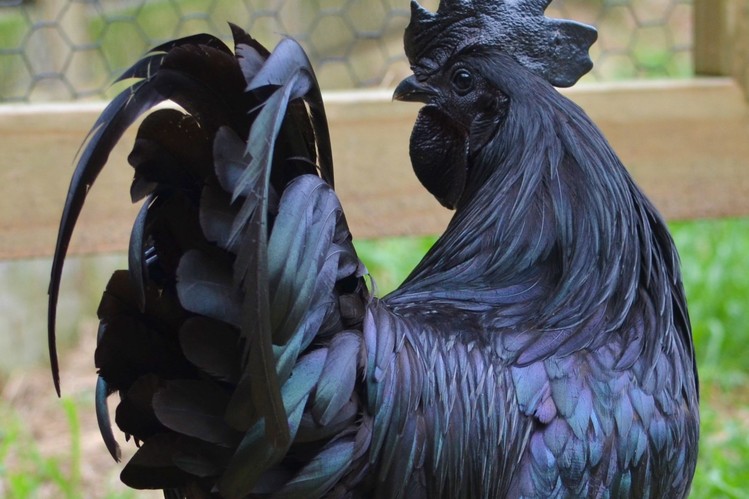 Happy birthday belatedly to Andrew Fay.