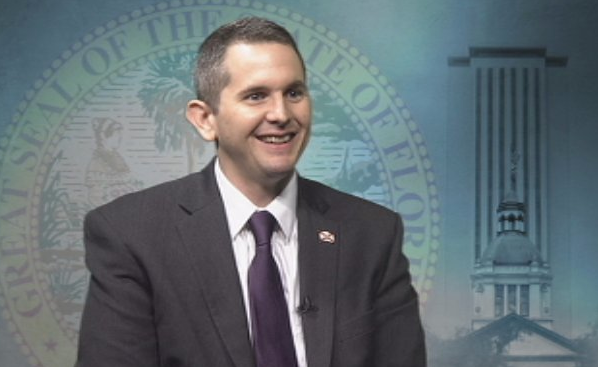 Republican state Rep. Jason Fischer is holding a fundraiser far away from his Jacksonville-area district Nov. 2, and the invitation promises a special appearance from former Miami Dolphins wide receiver Mark "Super" Duper.
While Duper is the headliner, Fischer's host committee includes more than a few movers and shakers in South Florida politics, among them are former Republican state Senator-turned-lobbyist Ellyn Bogdanoff, The Rubin Group founder Bill Rubin, Jeb Bush Jr., and HD 115 Republican candidate Vance Aloupis.
The fundraiser runs from 6 p.m. to 7:30 p.m. at the Biscayne Bay Brewing Company at 8000 NW 25th St., Suite 500 in Doral. Those looking to attend can give an RSVP to Staci Rinaldi via [email protected] or by giving her a call at (904) 996-2813.
Fischer was elected to House District 16 last year, beating out former Rep. Dick Kravitz in the GOP primary and going virtually uncontested on Election Day.
So far, he faces no competition in his 2018 re-election campaign.
The invite is below: