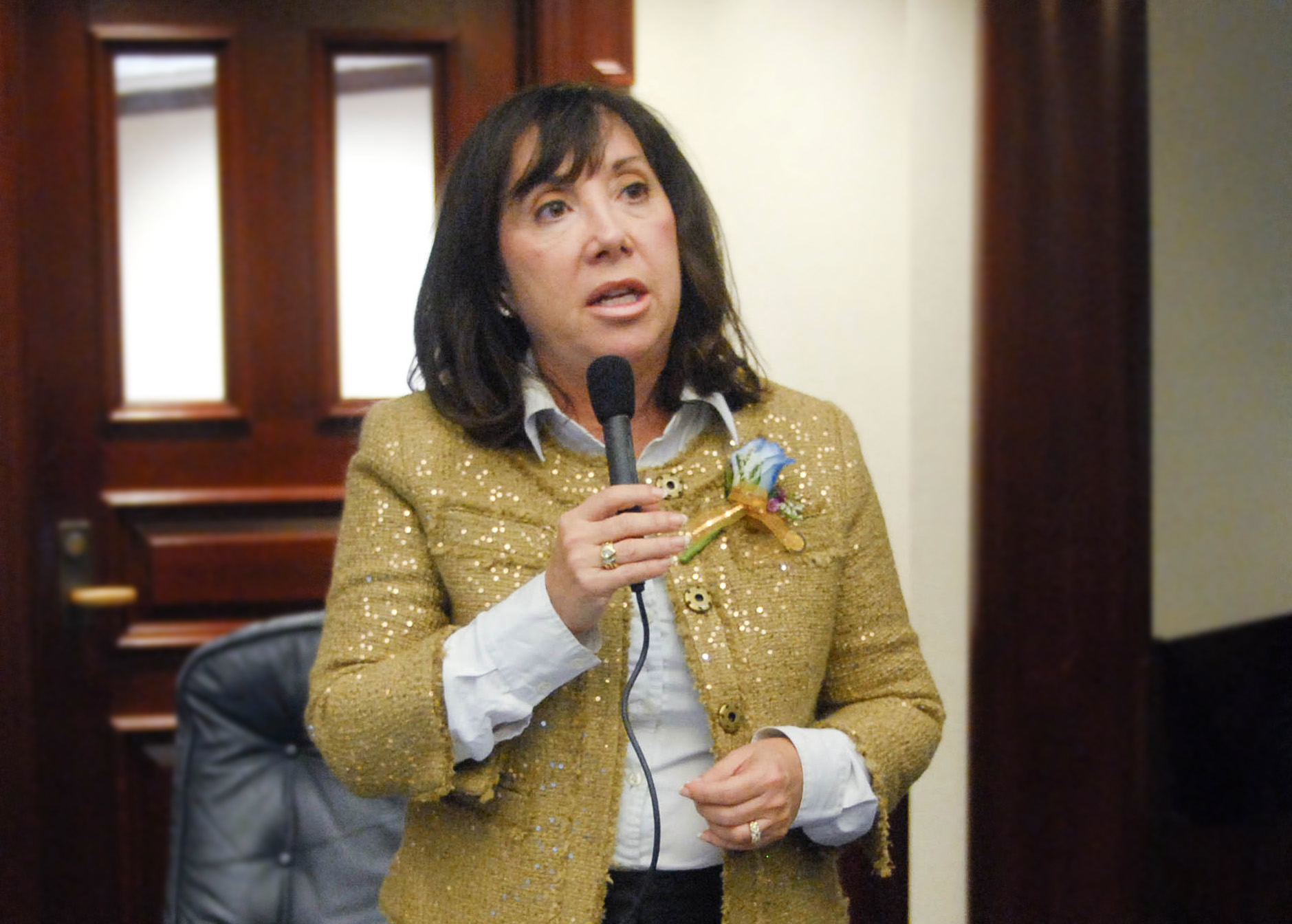 Lantana Democratic Rep. Lori Berman announced Tuesday she will run for the special election in Senate District 31, which opened up Friday following the unexpected and immediate resignation of Jeff Clemens.
"We're in the midst of a watershed moment in the struggle for women's rights across this country and one of the key motivators in my decision to do this is our state's need for a champion on issues ranging from pay equity to health care and reproductive rights to freedom from sexual harassment and workplace discrimination," Berman said in a press release.
"My message is simple: now more than ever, women need a strong voice in the Florida Senate."
Berman also took a jab at the Republican-controlled Legislature, which she said has caused suffering among Florida children and seniors. Although her message calling for more strong women in the Senate will likely resonate more within the safe Democratic district, especially given the nature of Clemens' exit from the Legislature and the focus laid upon sexual harassment in both Tallahassee and the nation over the past month.
Clemens, a Fort Worth Democrat who was slated to become Senate Minority Leader, stepped down Friday after reports surfaced of an affair he had with lobbyist Devon West. The tryst took place during the 2017 Legislative Session and boiled over when West got ahold of Clemens' laptop and informed his wife of the affair.
"I have made mistakes I'm ashamed of, and for the past six months I have been focused on becoming a better person," he said in a statement to the media last week. "All women deserve respect, and by my actions, I feel I have failed that standard. I have to do better."
Berman follows former Democratic Rep. Irv Slosberg in announcing her candidacy, though more Democrats are expected to throw their hats in the ring in the coming days.
Among those speculated to join her are Democratic Rep. David Silvers and Delray Beach Mayor Cary Glickstein.
SD 31 covers part of coastal Palm Beach County, including Lake Worth, Lantana, Boynton Beach and Delray Beach.
Gov. Rick Scott has not yet set dates for the special election, though Palm Beach County Elections Supervisor Susan Bucher proposed Monday that a primary election be held Jan. 30, followed by an April 10 general election.
If Scott picks those dates, SD 31 will go the entirety of the 2018 Legislative Session without representation. The annual session is scheduled to run Jan. 9 through March 9.