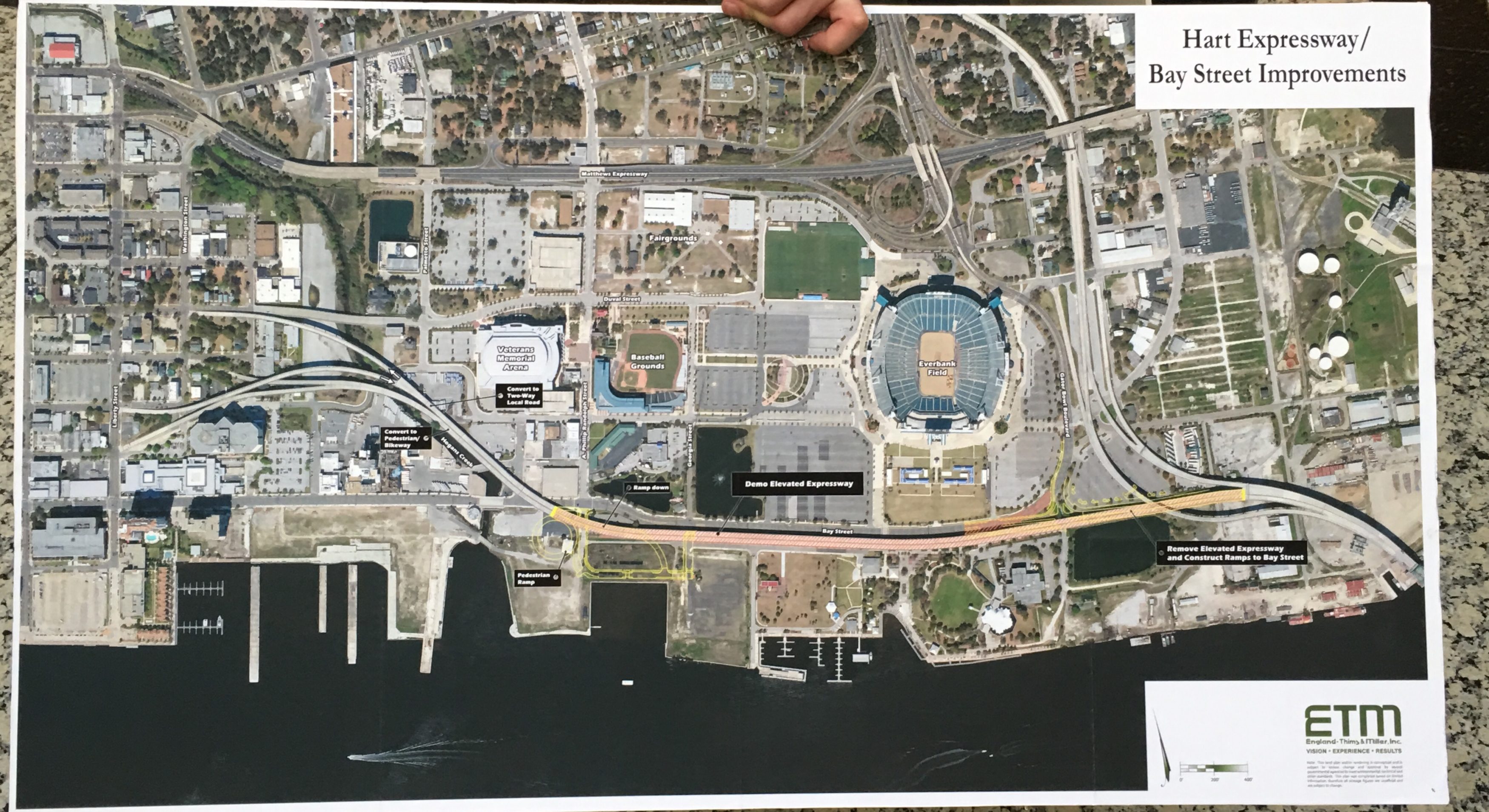 Jacksonville wants to revamp the offramps to the Hart Bridge downtown, routing regular traffic onto Bay Street and freight traffic on surface streets.
October saw the City Council approve $1.5 million for a design criteria study — a prerequisite to getting a federal grant that would help the city accomplish an infrastructure process that will cost at least $50 million.
October also saw U.S. Sen. Marco Rubio craft a letter of support for the project, which would hopefully see $25 million in federal funds via the Department of Transportation's Infrastructure for Rebuilding America program.
"The city's proposal will make needed improvement to the Hart Bridge Expressway in order to relieve congestion, improve traffic flow, and enhance access to the Talleyrand Port Authority," Rubio wrote.
The project would allow "efficient movement of people and freight throughout the region," catalyzing "economic and job growth," Rubio wrote.
The project is deemed necessary by the Curry administration, which has invested in capital projects for the Sports Complex, and which anticipates a ramp-up for the Shipyards rehab project from Jaguars owner Shad Khan.
The city is pursuing a federal infrastructure grant of $25 million, with $12.5 million from the state of Florida in matching money and $12.5 million from the city.
Stakes are high: if the federal money falls through, so does the matching money from the state.