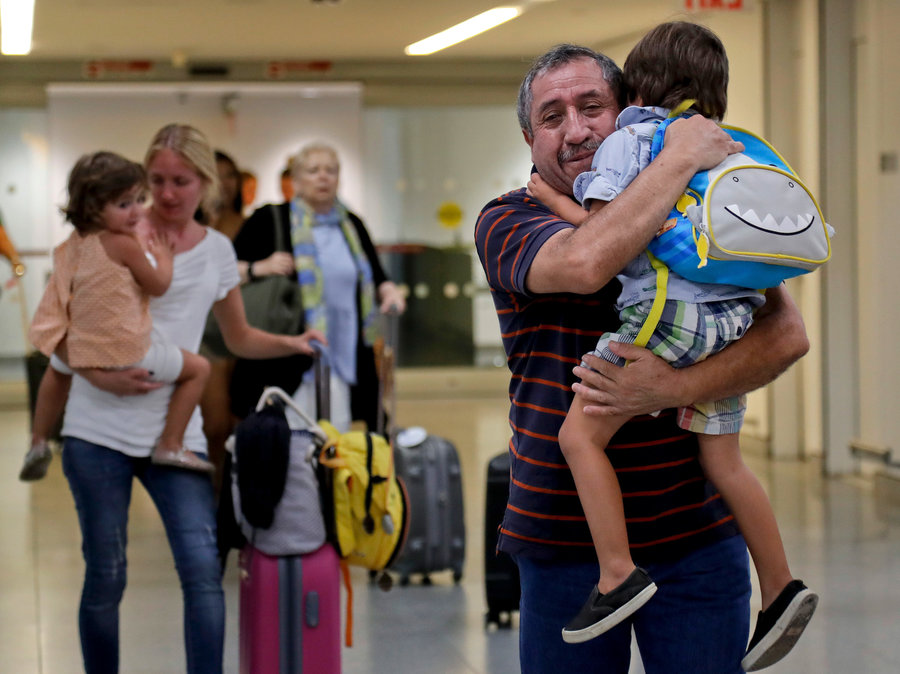 Confusion and concern are mounting as Central Florida governments working with Puerto Rican and Virgin Island evacuees await direction from state and federal officials, leaders of Orange, Osceola, and Seminole counties warned Wednesday.
In a letter Wednesday to Florida Division of Emergency Management Interim Director Wesley Maul and copied to FEMA Administrator William Long and Gov. Rick Scott, Orange County Mayor Teresa Jacobs, Osceola County Chairman Brandon Arrington, and Seminole County Chairman John Horan expressed urgency that state and federal agencies should come up with and share short-term and long-term plans for serving hundreds of thousands of Hurricane Maria evacuees.
"Emergency management staff and several of us personally have been asking for both the short and long term housing plan to no avail. In the absence of a plan, there is the strong potential for chaos and United States citizens from Puerto Rico deserve better," Jacobs, Arrington, and Horan wrote.
The trio also requested a meeting with state and federal emergency management officials "to gain information as to the short and longer term plans to provide appropriate services and accommodations for evacuees from both Puerto Rico and the Virgin Islands."
Florida Division of Emergency Management Alberto Moscoso reiterated the agency's position that sheltering efforts are "a local function." However, he said the agency was ready to meet.
"We have received the letter from Mayor Jacobs and are glad to partner with the mayor, our local partners, and the federal government on this critical issue," Moscoso said in a written statement. "DEM is completely focused on our shared goal of ensuring that we are meeting the needs of every family recovering from disasters in our state, including those who have evacuated to Florida following Hurricane Maria's devastating impact."
The letter expands on concerns that Jacobs has been raising publicly, most recently Tuesday at the Orange County Board of Commissioners meeting, when she stressed that the influx of evacuees, expected to approach 200,000 arriving in Central Florida alone by the end of the year, required planning and coordination of services on a statewide level and that she did not see it yet.
"As communities like ours wait for direction from FEMA and DEM regarding housing for evacuees — many of whom will likely be here for many months as power is restored and their homes are rebuilt — confusion and concern are mounting," Jacobs, Arrington and Horan wrote.