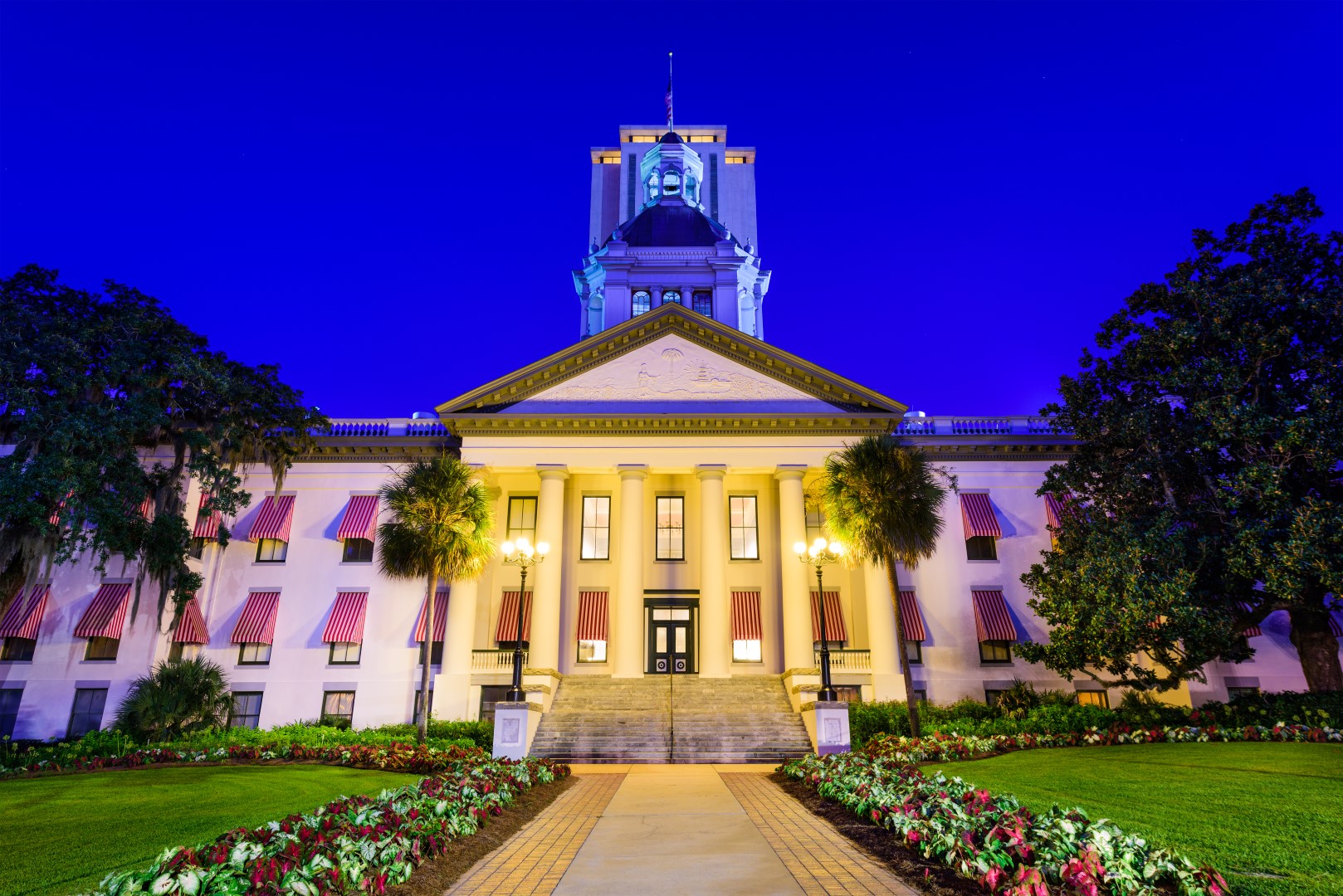 Sunburn – The morning read of what's hot in Florida politics.
By Peter Schorsch, Phil Ammann, Mitch Perry and Jim Rosica.
Michael Auslen is gone. So, too, is Brandon Larrabee.
A bad Broadway play lasted longer than Jessica Bakeman.
Tia Mitchell now has Georgia on her mind.
Other than Mary Ellen Klas, who's left at the Miami Herald?
So many stars of the Florida Capitol Press Corps Press Skits are leaving Tallahassee that one has to wonder: Will the show go on in 2018?
The "sometimes annual" Capitol Press Corps Skits are a good-natured spoof of Florida government and politics, staged in the first half of each Legislative Session by reporters covering state affairs. Proceeds of the show go to the Barbara L. Frye scholarship fund, named for the legendary United Press International bureau chief, who covered Tallahassee for 38 years.
The Skits are described as "sometimes annual" because the Corps have suspended the shows a few times, either for lack of humorous goings-on or some ethical qualms about hitting up members and lobbyists for the ticket price.
Will 2018 be one of those years? Consider:
The Press Corps is, probably, at its smallest size in recent memory, if not ever. It's not only that newspapers like the Palm Beach Post have eliminated a presence in the capital, it's that there are several vacancies in the Corps, including at the Tampa Bay Times where no one has been named to replace Auslen or Jeremy Wallace. And even if their replacements are identified, would they have enough time to get Skit-ready?
Because that's another issue the 2018 Skits are facing. They're suppose to take place January 23, which is two and half months away. Is that enough time to put a show together? Will the players want to practice that much over the holidays?
Which brings me to the final obstacle facing the Skits: the mood in Tallahassee. The scandals engulfing the capital city – FBI probes, sexual harassment – don't exactly make for comedy gold, Jerry.
On the other hand, maybe what Florida politics needs most is a good laugh.
***Today's SUNBURN is brought to you by Spectrum Reach, the marketing platform of choice, connecting you to your target audience on TV, digital and mobile. With access to our powerful data and insights, solutions for every screen, and the best programming content on the top 50+ networks, we'll help you reach the right customers for your business. SpectrumReach.com #NeverStopReaching***
— SITUATIONAL AWARENESS —
— @VP: This weekend I hope places of worship all across America will be filled to overflowing. I hope that Americans of every background & belief will send a chorus of prayers from their hearts into the heart of heaven for these families, for #SutherlandSprings community & for this land
— @KSchultz3580: Four stages of GOP scandal response: 1. As the father of a daughter, I'm outraged. 2. If the allegations are true, he should step down. 3. While I have my differences with him, I support my party's nominee. 4. Look, I'm focused on tax cuts.
— @BrettDoster: Proud to produce the first general election tv ad for @MooreSenate. Military, the flag, and jobs. He's right for America.
— @RyanJReily: In the 10 pm hour, Fox News played an old clip of Barack Obama praising Louie C.K. before getting to the Roy Moore story.
— @MarcoRubio: VERY confident Trump administration will continue to take action against the Maduro regime in response to this & other abuses.
— @LedgeKing: Despite prodding from @marcorubio and @RepChrisSmith , @POTUS has yet to make public splash during his Asia trip on China's human rights record.
— @MattGaetz: Wait till @Alyssa_Milano sees that I'm getting trolled by a real OSCAR winning actress #OneUpped
— @DanaYoungFL: I'm working with @SenReneGarcia to give our Florida Veterans a healthcare option outside the VA. Choices are good and appropriate!
— @THR: John Hillerman, Higgins on 'Magnum, P.I.,' dies at 84
***AGRiMED Industries is a leading medical cannabis company committed to improving the health and wellness of ailing patients. With state-of-the-art greenhouse facilities and over 200 years of collective experience in the agricultural and health care fields, AGRiMED produces high-quality agricultural medicine with tremendous health benefits. Learn more at AGRiMEDIndustries.com.***
— RECOGNIZING VETERANS DAY —
Adam Putnam highlights available veterans' services – Agriculture Commissioner Putnam outlined some of the services available to the states 1.6 million veterans through the Florida Department of Agriculture and Consumer Services: Waiving the fees for honorably discharged veterans and their spouses to enter new professions or open a business that is licensed by the department so that these men and women can jump-start their careers; expediting nearly 90,000 applications for concealed weapon licenses for veterans and active duty military since the summer of 2015; hosting wounded veterans at outdoor recreational events free of charge through Operation Outdoor Freedom; dedicating two of Florida's state forests in honor of our veterans – Peace River State Forest and Prairie Tract State Forest – and reducing forest entrance and camping rates for veterans to enjoy these great places; accepting relevant military training or education when veterans or active military members apply for private investigator and security officer licenses.
Veterans Day means free admission at state parks – Gov. Scott, a Navy veteran, announced that Florida State Parks also will be offering free admission for all families and visitors on Veterans Day, Nov. 11, "to honor all who have served and are currently serving in our U.S. military." Florida State Parks offer year-round discounts on annual entrance passes to those who currently serve or have served in the U.S. military, veterans with service related disabilities and surviving spouses of those who have fallen in combat. In celebration of Veterans Day, several parks are hosting special events this weekend:
—Topsail Hill Preserve State Park is hosting Honoring Veterans: Past, Present and Future on Nov. 11, 2017.
—Highlands Hammock State Park is hosting the 32nd Annual Civilian Conservation Corps Festival on Nov. 11, 2017.
—Fort Clinch State Park is hosting History of the American Soldier on Nov. 11, 2017.
—The Barnacle Historic State Park is hosting The Barnacle Under Moonlight Concert on Nov. 11, 2017.
Veterans to get free night at state forest campgrounds – The Florida Department of Agriculture and Consumer Services' Florida Forest Service is honoring active duty and honorably discharged military veterans with a free, one-night stay at any of Florida's 64 state forest campgrounds when booking a three-night stay. Veterans, active duty and reserve unit members can book their stay between Wednesday, Nov. 8 and Sunday, Nov. 13, to receive a third night free of charge. Veterans must use the code FFSVET17 and book a three-night, consecutive campground stay through the Florida State Forests reservations website or call center at 877-879-3859 (or TDD 800-373-3851). Upon check-in, veterans must provide proof of military service.
— CAPITOL INSIGHT —
"Senate hires Tampa attorney for Jack Latvala investigation" via Ana Ceballos of Florida Politics – The Senate has retained the Jackson Lewis law firm for its investigation into sexual harassment and groping allegations against Sen. Jack Latvala, a top Republican in the chamber. Tampa-based attorney Gail Holtzman will be the lead attorney in the investigation, and Senate President Joe Negron said individuals who want to come forward with complaints against the powerful senator may contact her starting tomorrow. "The Senate has zero tolerance for sexual harassment, sexual assault, or misconduct of any kind," Negron said. "I encourage anyone with any information regarding the anonymous allegations to contact Ms. Holtzman." Negron said sexual harassment victims' information will be confidential.
"Latvala legal team says it's being shut out as intrigue swirls around rules complaint" via Matt Dixon and Alexandra Glorioso of POLITICO Florida – Attempts made by the legal team of embattled state Sen. Latvala to get information about a rules complaint filed earlier this week have been thwarted by Senate Rules Committee staff who have not returned any phone calls to the attorneys representing the Republican lawmaker facing allegations of sexual harassment. The rules complaint was filed ahead of an expected investigation into sexual harassment allegations made against Latvala, one of the chamber's most powerful members, who's running for the Republican gubernatorial nomination. Steve Andrews, Latvala's attorney, has been attempting to contact the Senate Rules Committee for more information, but those calls have fallen on deaf ears, Latvala told POLITICO. "Steve Andrews first tried calling yesterday, and we have not heard back," Latvala said. "I suspect they are being told to not talk to me."
"Latvala claims polygraph test clears him of sexual harassment accusations" via Steve Bousquet and Mary Ellen Klas of the Tampa Bay Times – "Latvala is being truthful," states the polygraph report, which was administered by his legal team. "He passed his examination and would be classified as non-deceptive." Under penalty of perjury, Latvala denied under oath that he ever intentionally touched a woman's private areas, rubbed a Senate staffer's leg while she cried, or touched a woman's breasts or buttocks in the rotunda of the Capitol, three of the more serious allegations in a Nov. 3 POLITICO Florida story quoting unnamed sources. Charles Rose, a law professor at Stetson University College of Law, said polygraph tests should be conducted in neutral settings.
"Florida Insider poll: More legislature sex revelations coming" via Adam Smith of the Tampa Bay Times – More than 200 Florida political pros surveyed in our latest Florida Insider Poll are nearly unanimous: More legislators will face public accusations of sexual harassment or extramarital affairs. A whopping 97 percent said so in the unscientific survey of lobbyists, fundraisers, political operatives, academics, and others. "Safe to say that some former and current legislators and lobbyist are losing sleep waiting for the next sex scandal shoe to drop. There will be many, many more," said a Republican. "However, these are merely manifestations of a widespread cultural problem and lack of morals, ethics and integrity. Doubtful much will change."
"Darryl Rouson wants sexual orientation and gender identification included in Civil Rights Act" via James Call of the Tallahassee Democrat – Eight Democrats and Republican Sen. Dana Young have signed on as co-sponsors for a bill that would prohibit discrimination on the basis of sexual orientation and gender identity. The measure had 70 co-sponsors last year in the House and Senate but was never heard in a committee. It appears the Florida House has never held a public hearing on a bill to extend such protections to LGBTQ citizens. So, Rep. Carlos Guillermo Smith has a new argument: it's a tax-free way to grow an economy. Smith said he supports the efforts of House Speaker Richard Corcoran to end "corporate welfare" by cutting off taxpayer-funded incentives to lure business to Florida. "Amazon is looking to see what policies are in place that treats its workers with dignity and respect," said Smith. Rouson agreed. Flanked by members of Florida Clergy United, Rouson said the extension of civil rights is a business issue as well as a moral issue.
"Lawmakers to consider using tourist taxes for roads, other projects" via Gray Rohrer and Jeff Weiner of the South Florida Sun-Sentinel – Under current law, tourist development taxes, or bed taxes, can only be spent on tourism promotion, which typically involve building or renovating sports stadiums, convention centers or other attractions and tourism advertising campaigns. Rep. Randy Fine's bill, HB 585, would allow local governments to spend the money on roads, sewers, drainage projects and sidewalks. He said he was spurred to file the bill after the Brevard County Commission approved $14.5 million for the construction of a basketball arena, soccer fields and other projects while 19 million gallons of contaminated water was being released into the Indian River Lagoon after Hurricane Irma. "If I saw that they were spending that money on useful things, then maybe I wouldn't propose this," said Fine. "But when you see these kinds of white elephants you say, 'Look we have to do something about it.'"
"Bill would permit trace cocaine amounts in racing dogs" via Jim Rosica of Florida Politics – A draft of a bill is circulating in the Capitol that would, among other things, expressly legalize steroids and trace amounts of cocaine in racing greyhounds, critics say. One lawmaker made aware of the language on Thursday jokingly asked if it was "written by The Onion." But an industry representative said the legislation, backed by his organization, would cement protections for the animals. In Florida, live dog racing is still conducted at 12 tracks. "Animal safety is and always has been our No. 1 issue," said Jack Cory, spokesman and lobbyist for the Florida Greyhound Association, which represents breeders and owners. The proposed bill "moves that one step further." The industry is on the defensive, however, with a proposed state constitutional amendment in the works—backed by GOP state Sen. Tom Lee of Hillsborough County—that would ban greyhound racing in Florida, phasing it out over three years after passage.
Tweet, tweet:
Wow. Only in Tally would the industry solution to the epidemic of cocaine + steroid use in greyhounds be to LEGALIZE COCAINE + STEROID USE IN GREYHOUNDS! These ppl are embarrassing themselves. And we are supposed to trust them w/dogs? #Sayfie https://t.co/CUEQH4v0Vc

— Rep. Carlos G Smith (@CarlosGSmith) November 9, 2017
"Longwood city election spurs bill to strip cities of control of cardroom gambling" via Scott Powers of Florida Politics – The elections for the Longwood City Commission – with three new commissioners elected to office – has spurred state Reps. Scott Plakon and Bob Cortes to file a bill that would strip cities from having any approval of cardrooms at pari-mutuel facilities such as dog tracks. Longwood is home to the Sanford Orlando Kennel Club, a dog track that has been pushing for years for the opportunity to open a cardroom, but which has been rebuffed by the Longwood City Commission. The Seminole County Board of Commissioners also is on record opposing any expansion of gambling in the county. Tuesday's election brought Richard Drummond, Matthew Morgan, and Abigail Shoemaker to the five-member Longwood City Commission. Drummond is security manager at the dog track, and both he and Morgan received $1,000 checks from the Central Florida Greyhound Association for their campaigns. Plakon said he is concerned that, unlike previous Longwood commissioners, Drummond's Morgan's and Shoemaker's positions on gambling expansion are not publicly known.
"Talk about working ahead: Dems readying for 2021 redistricting" via Jim Rosica of Florida Politics – We're just going to rip this line right from Thursday's press release: "To get a head start on the next round of reapportionment in 2021, Florida House Democrats have formed a Working Group on Redistricting that will allow them to be fully prepared to present the citizens of our state with the fair maps they deserve." Yes, the Democratic Caucus is not fooling around with the potential for line-drawing hanky-panky four years from now. The panel, which will be chaired by Rep. Evan Jenne, includes Democratic House members Ramon Alexander, Loranne Ausley, Tracie Davis, Ben Diamond, Nicholas Duran, Al Jacquet, Amy Mercado, Emily Slosberg, and Carlos Guillermo Smith. "With the next round of redistricting just around the corner, House Democrats feel it is important to begin putting in the work now so that we do not get caught flat-footed when the process begins," Jenne said in a statement.
— SSN: ANITERE FLORES PULLS A DAPHNE CAMPBELL —
Anitere Flores used her position as chair of the Senate Banking and Insurance Committee to request favors for her mother's Hurricane Irma-damaged property, including getting a Citizens Property Insurance claims adjuster to put her mother's claim ahead of policyholders with greater damage, writes Nancy Smith of the Sunshine State News.
– Sources in Tallahassee and Miami, who spoke anonymously, say Flores exchanged texts and emails about her mother's insurance with two Citizens top execs – Christine Ashburn, chief of communications, legislative and external affairs; and Candace Bunker, manager of legislative and cabinet affairs.
– As Irma was bearing down on Florida, Flores contacts Ashburn to discuss setting up a catch-up payment for her mother's lapsed property insurance (which Citizens' rules allows).
– Instead of delivering the check to Citizens herself, the senator allows Ashburn to come fetch it from her.
– Flores files a claim quickly on her mother's behalf, after which Bunker tells her a claims adjuster will be at her mother's home within 7-10 days.
– Flores tells Bunker 7-10 days is unacceptable, that she wants an adjuster at her mother's home "within 24 hours."
– Citizens public records partly corroborate the story. They were redacted, Citizens said, to comply with confidentiality provisions in s. 627.351(6)(x), Florida Statutes and the Gramm-Leach-Bliley Act.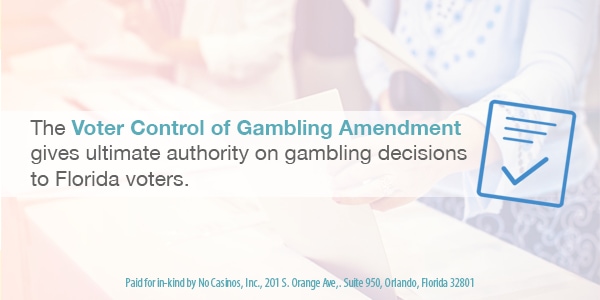 — NOTES FROM THE CAMPAIGN TRAIL —
Gwen Graham tops $4 million; 10,000 supporters – Democratic gubernatorial candidate Graham hit two major milestones in October: topping more than $4 million raised and receiving contributions from over 10,000 individual supporters. Graham raised more than $180,000 for her campaign and over $165,000 for the Our Florida Political Committee, more than $345,000 in total, in October. Graham also added more than 1,000 new donors, bringing her total number of unique donors to more than 10,000 people.
"Jeremy Ring, committee pull in $52,000 for Cabinet race" via the News Service of Florida –  Ring, a candidate for state chief financial officer, raised nearly $52,000 in October for his campaign and an allied political committee. Ring raised just under $17,000 for his campaign account and $35,000 for the Florida Action Fund committee. Ring is the only Democrat in the 2018 race for the Cabinet seat.
Matt Caldwell announces successful fundraising month – In October, Caldwell's campaign for Agriculture Commissioner raised $45,235 and Friends of Matt Caldwell, a Political Committee supporting his bid, will report $66,000. In addition to another strong month of fundraising, the campaign and Political Committee have raised $1.37 million to date.
Lois Frankel endorses Debbie Mucarsel-Powell for Congress – Representative Frankel announced her endorsement: "Debbie is a leader in her community, working to expand health care access to underserved communities and provide scholarships for first-generation college students … She understands firsthand the challenges that our communities and our country face and has the know-how to be a part of the solution. I am proud to stand with Debbie in her campaign and look forward to serving with her in Congress." State Sen. Annette Taddeo added: "I am proud to support Debbie Mucarsel-Powell in her run for Congress. The 26th Congressional District needs a leader who will put residents and their families first."
"David Rivera hires attorney in FEC case" via Patricia Mazzei of the Miami Herald – Former U.S. Rep. Rivera has hired an attorney to defend him in a lawsuit brought by the Federal Election Commission. Court records show Rivera retained Miami attorney Roy Kahn … The FEC wants Rivera to pay $486,000 in penalties for failing to report at least $69,000 in secret cash he funneled to a ringer candidate in 2012. Kahn said the defense will soon respond to the feds' July filing. "Not a complicated case," he said. "Pretty simple."
"Polk County Commissioner John Hall to run for Neil Combee's House seat" via John Chambliss of the Lakeland Ledger – The Combee announcement followed by Hall's plans have created two additional elections that may leave the County Commission with an open seat for several months until November 2018. Once Combee resigns from his House position, the state Division of Elections would likely announce a primary election would be held about 80 days from the day of Combee's resignation. Then, a special election would take place about 140 days from the day of his resignation, said Polk County Supervisor of Elections Lori Edwards. But Edwards said the Division of Elections could push back the election so it wouldn't occur during the 60-day session. Hall would be required to announce his resignation from his County Commission seat 10 days before the qualifying day for the House seat. But Edwards said Hall would be allowed to set the resignation date for a future date up until the general special Election Day for the House seat. If the dates play out accordingly, the county may not have a fifth commissioner for five to six months.
Happening Saturday – State Rep. Rene Plasencia puts the "fun" in fundraising beginning 10 a.m. at the UCF Softball Field, 4000 Central Florida Blvd. in Orlando. The first-term Republican from Titusville is running for re-election to House District 49.
— STATEWIDE —
"Marco Rubio says Roy Moore should be disqualified from the Senate if allegations are true" via Alex Daugherty of the Miami Herald – The Washington Post reported that Moore had multiple relationships with underage women decades ago, including a relationship with a 14-year-old that began when the young girl's mother let Moore look after her outside a courthouse. "Today's report in The Washington Post raises allegations against Mr. Moore that are deeply disturbing and, if true, disqualifying," Rubio said in a statement. Rubio never endorsed Moore after he won the Republican nomination, in contrast to some of his Senate Republican colleagues. His campaign had no plans to speak or raise money on Moore's behalf. Disavowing Moore could lessen the GOP's advantage in the Senate, which currently stands at 52 Republicans and 48 senators who caucus with Democrats.
Spotted: Matt Gaetz in a Vanity Fair story on Robert Mueller. The northwest Florida Congressman "took the House floor to emphatically call for (Mueller's) resignation, arguing that the former F.B.I. director has 'indisputable conflicts of interest' that prevent him from objectively leading the rapidly escalating Justice Department investigation into whether the Trump campaign colluded with the Russian government."
"Corrine Brown prosecutors recommend prison time, decry 'culture of fraud'" via AG Gancarski of Florida Politics – Brown and her co-conspirators, Ronnie Simmons and Carla Wiley, may want to avoid prison time for their One Door for Education hustle. But federal prosecutors don't appear to be moved, per a 50-page sentencing memorandum …The feds contend that in the history of "public corruption" … "no court sentenced any of these defendants to a probationary sentence." The government also has tabulated the cost of restitution, offering a "conservative estimate" of $452,515.87, itemized per donor. The memo is blunt from the outset: "Society expects courts to punish convicted and corrupt politicians. If the legal system does not do so, our system of justice loses credibility, and the public is left with the impression that there are some citizens who are truly above the law. This cannot be the case."
"Jorge Labarga's latest hot mic issue not first brush with controversy" via Matt Dixon of POLITICO Florida – The hot mic comments that have Florida Supreme Court Justice Labarga at odds with Gov. Scott is not the first time a live mic has gotten the state's most powerful jurist in hot water. As a Palm Beach County judge in 2007, Labarga was caught on audio hammering an attorney who tried to have him removed from a case. Labarga's comments at that time also implied that judges seek retribution when crossed by attorneys. "When you pick a fight with a judge, ultimately, you are gonna lose. Not today, but five years from now, 10 years from now, six years from now," said Labarga. "That judge is going to remember you, always, always … And, you know, when you do — there is an old saying that 'if you go after a judge, you better kill him.' Because, like I said, it's true."
"No 'Trump tourism slump' here" via Jim Turner of the News Service of Florida – VISIT FLORIDA President Ken Lawson said Florida, even with the lingering impacts from Hurricane Irma on the Keys, is getting a "Trump bump" when it comes to travelers. Lawson's comments were reported by London-based TTG Media, which covers travel professionals in the United Kingdom and Ireland. Lawson's talk of a "bump" came during the World Travel Market "WTM" event in London, days after he traveled with Scott to Toronto to try to entice people from Canada to spend money in the Sunshine State. "He said Brexit was `not a concern' and that UK visitors were still coming, though a weak pound meant they were more likely to stay in a lower priced hotel than before," TTG Media reported about Lawson's comments. The United Kingdom accounted for 1.7 million visitors in 2016, the second highest for Florida's international travelers behind Canada.
"Some nursing homes erroneously targeted on power rules" via Christine Sexton of News Service of Florida – Six nursing homes were erroneously included in an announcement by Gov. Scott's administration that 23 nursing homes had not complied with an edict about having generators to keep residents safe. Two of the state's largest nursing-home associations are asking that the state print a retraction after facilities faced media inquiries about their power capabilities following a news release issued by the Agency for Health Care Administration … AHCA spokeswoman Mallory McManus, acknowledged the state had incorrectly included two nursing homes on the list of facilities and said the state would update its website "as soon as possible." The news release was updated on the website later, but it still contained the name of at least one facility that the industry associations say is in compliance with the requirements. Additionally, the updated news release was not redistributed to the press, and there was no indication on the release that it had been corrected.
"University system looks for construction money" via The News Service of Florida – The Florida Board of Governors agreed Thursday to ask lawmakers for $228 million in university-system construction projects and $48.6 million for maintenance in the next state budget. The Public Education Capital Outlay, or PECO, proposal makes maintenance funding the top priority as lawmakers head into the 2018 session. The construction projects are broken into two groups, with 13 higher-priority projects totaling $123 million. A second list includes seven projects totaling $105 million. Major projects on the first list include $12.6 million for the University of South Florida's Morsani College of Medicine and Heart Health Institute in downtown Tampa and $13 million for Florida State University's Earth Ocean Atmospheric Sciences building. The top priority on the second list is $27.5 million for a Data Science and Information Technology building at the University of Florida.
"More hits to citrus: Forecast portends further decrease" via Jim Rosica of Florida Politics – As Florida's citrus industry "seeks consideration for federal emergency funding," a U.S. Department of Agriculture forecast Thursday "confirmed a continuing decline in production due to Hurricane Irma's impact on this season's crop," the Florida Department of Citrus said in a press release. "The report predicts Florida orange production for 2017-18 at 50 million boxes of oranges, a 27 percent decrease over last season," it said … "Unfortunately, I don't think this will be the last decrease we see," said Shannon Shepp, the department's executive director.
— WEEKEND TV —
Black Almanac with Dr. Ed James on WWSB, ABC 7 in Sarasota: "Black candidates claim victory in state and local races across the country" with political analyst Dr. Lawrence Miller.
Facing South Florida with Jim DeFede on CBS 4 in Miami: The Sunday show provides viewers with an in-depth look at politics in South Florida, along with other issues that affect the area's citizens.
Florida This Week on Tampa Bay's WEDU: Panelists this week include Republican political consultant Chris Ingram, Tampa Bay Times writer Steve Contorno, University of South Florida Emeritus Professor of Government Darryl Paulson, Democratic former state Rep. Ed Narain.
In Focus with Allison Walker-Torres on Bay News 9: A discussion on medical care and support programs for veterans with Republican state Sen. Greg Steube, Tarpon Springs Mayor Chris Alahouzo, retired Lieutenant Colonel Glenn Sutphin Jr. of the Florida Department of Veterans' Affairs; and veteran Elizabeth Even.
Political Connections on CF 13 in Orlando and Bay News 9 in Tampa/St. Pete: Republican state Rep. Mike Miller of Orlando talks about the upcoming legislative session, the climate in Tallahassee, and his campaign for Congress; PolitiFact's Truth-O-Meter rates a House Leader Paul Ryan claim about tax laws and overseas money.
The Usual Suspects on WCTV-Tallahassee/Thomasville (CBS) and WJHG-Panama City (NBC): Host Gary Yordon will speak with attorney Sean Pittman, Miami Herald reporter Mary Ellen Klas and Dr. Ed Moore.
This Week in Jacksonville with Kent Justice on Channel 4 WJXT: This week's guests are Democratic gubernatorial candidate Gwen Graham, followed by several local sailors to discuss Veterans Day weekend.
This Week in South Florida on WPLG-Local10 News (ABC): Co-hosts Michael Putney and Glenna Milberg hold a weekly roundtable with newsmakers.
— MOVEMENTS —
"Coral Gables city attorney leaving for post with Trump administration" via Doug Hanks of the Miami Herald – Craig Leen is leaving his post to take a senior position at the Labor Department under President Trump. Leen, 42, will serve as senior adviser to Labor Secretary Alexander Acosta, a Cabinet secretary from the Miami area
Florida associations pump $3.7B into state economy – A recent study broke down Florida's 1,000 largest associations' annual spending. Total budget expenditures came in at $1.53 billion, meeting expenses totaled $1.65 billion and travel costs racked up another $529 million. Vicki Long, chair of the Florida Society of Association Executives, said these numbers show the not-for-profit sector has a major impact on local businesses and associations should be recognized as a "major component in the state's economic engine."
Appointed – Patrice Vance to Florida Center for Nursing board of directors; Dr. Jeffrey Mesaros and David Wright to the state Board of Pharmacy.
Reappointed – Les Daniels to the Health Care District of Palm Beach County; Daniel "Danny" Ryals to the Chipola College District board of trustees; Gary Wendt to the Florida Polytechnic University board of trustees; Joe Wright to the South Florida State College District board of trustees.
New and renewed lobbying registrations:
Jason Allison, Foley & Lardner: U.S. Imaging Network
Jose Bermudez, Ellyn Bogdanoff, Jose Fuentes, Becker & Poliakoff: WestCare Foundation
Lawrence Block Jr., Lance Block PA: Charles Pandrea c/o Michael Ryan, William E. Johnson
Jim Boxold, Capital City Consulting: HNTB Corporation
Dean Cannon, Chris Spencer, GrayRobinson: Florida Institute for the Commercialization of Public Research, Charlotte County
Erica Chanti, The Rubin Group: Trilogy Integrated Resources
Kloee Ciuperger, Martin County Board of County Commissioners
Randy Enwright, Enwright Consulting Group: Farivena
Nicole Graganella, Colodny Fass: Feeding South Florida
Douglas Holder, The Legis Group: Sarasota Manatee Airport Authority
Kirk Pepper, GrayRobinson: Hendry County Board of County Commissioners
William Rubin, Melissa Akeson, Amy Bisceglia, Christopher Finkbeiner, The Rubin Group: ServiceMaster
Meredith Woodrum Snowden: FCCI Insurance Group
Victoria Vangalis Zepp, Clarity 1st Consulting: Florida Coalition for Children
Happy birthday to one of the true rising stars of the government affairs profession, Samantha Sexton.