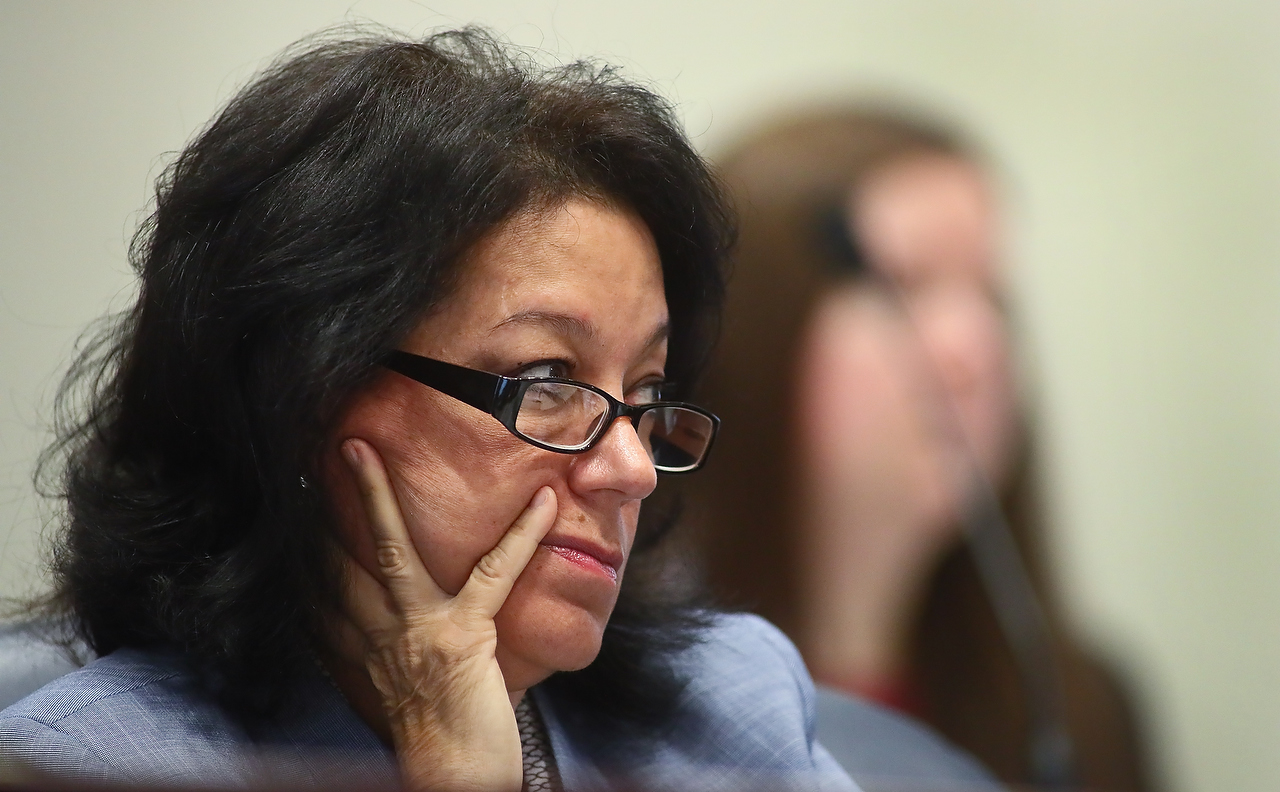 Gov. Rick Scott's office announced Thursday evening that he had signed the executive order setting a special election to replace Democratic Rep. Daisy Baez in Miami-Dade's House District 114.
A special primary election will be held on Feb. 20, 2018, with the general election to follow on May 1.
Baez resigned her House seat on the first of the month and is expected to plead guilty in a criminal case over her residency in House District 114.
Baez's plea agreement would slap her with a misdemeanor perjury charge that requires her to leave office, pay a $1,000 fine, and take an ethics course. She will also have to serve one year of probation during which she will be banned from running for elected office.
An email included with Scott's special election order shows the Republican governor picked the special election dates with input from Dade Supervisor of Elections Christina White, who said in a Wednesday email that due to a Jan. 23 election in the county, a Feb. 20 special primary election would be "in the best interest of voters."
"Past practices of the Elections Department have been not to conduct overlapping elections within the same jurisdiction to avoid voter confusion between multiple election ballots arriving in the mail," White wrote.
She said HD 114 overlaps with the local election for about 1,200 voters, and if any of them were to mistakenly place the wrong ballot in the mail, it could not be counted for either election.
"The opportunity for this occurring with overlapping elections will be greater as voters will have two ballots at the same time," she wrote.
State Democrats earlier this week filed a lawsuit in Leon County circuit court asking a judge to force Scott to set special-election dates in HD 114 and Senate District 31, which was vacated when Lake Worth Democrat Jeff Clemens resigned after acknowledging an affair with a lobbyist.
HD 114 covers a strip of the Miami-Dade coast including Cutler Bay and Coral Gables, with a nook that extends northward and inland to cover parts of South Miami, West Miami and Coral Terrace.
So far, Democrat Ross Hancock and Republicans Andrew Vargas, Jose Pazos and Liz de las Cuevas are filed to run for the seat. All four have opened campaign accounts for the 2018 regular election, but will likely switch over to the special in the coming days.
White's email is below.