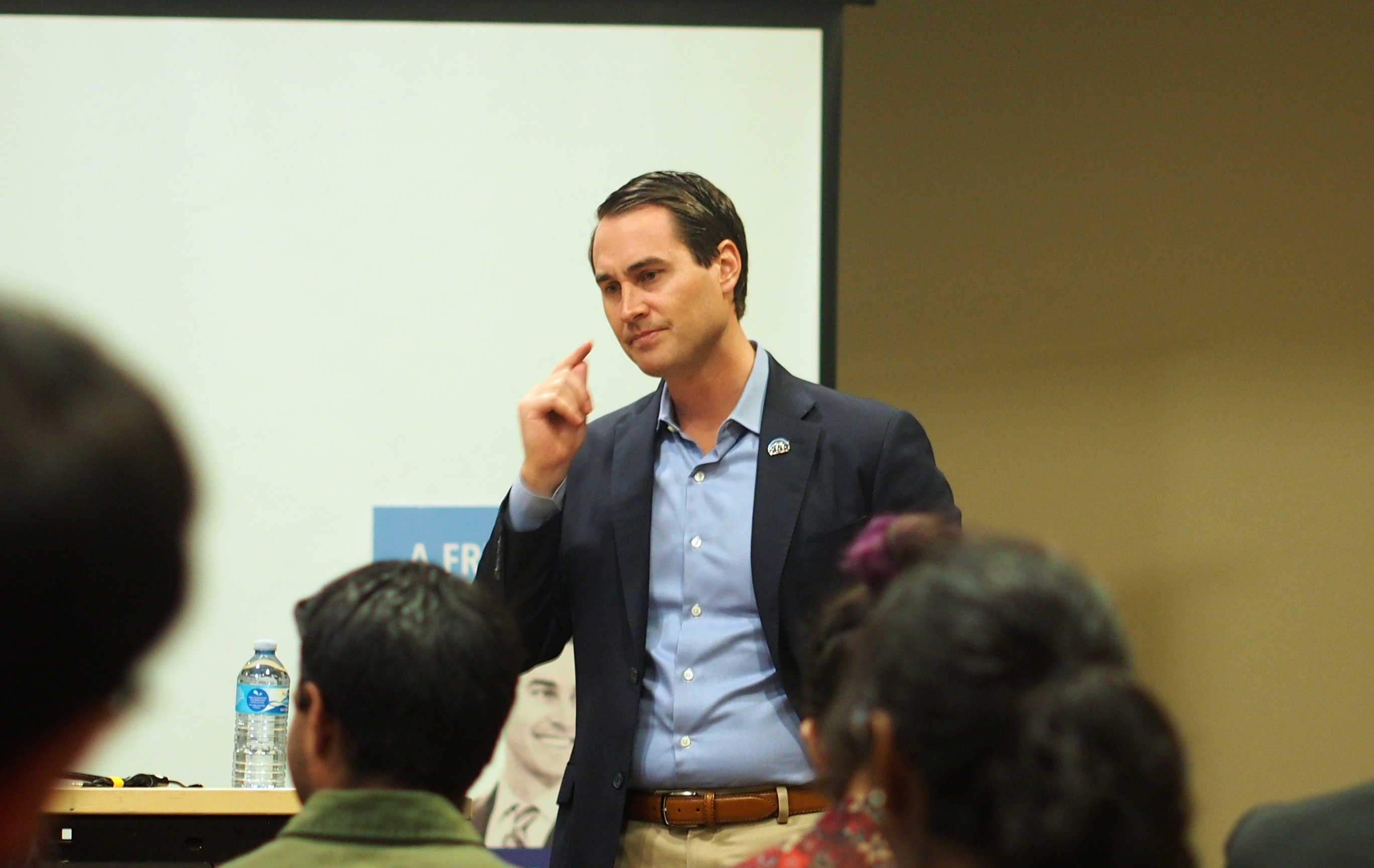 Drawing a parallel to President John Kennedy's pledge in 1962 to put a man on the moon by the end of the decade, Democratic gubernatorial candidate Chris King told a gathering of University of Central Florida students that addressing climate change should be this generation's great challenge in Florida.
King continued the effort he demonstrated last week speaking to the AP gathering of Tallahassee press to try to draw sharp distinctions between himself and his vision, and those of Republicans, particularly frontrunner Agriculture Commissioner Adam Putnam.
He punctuated that with climate change, contending that its an issue that sets him apart from any other gubernatorial candidate, though his Democratic rivals, Gwen Graham, Andrew Gillum, and particularly Philip Levine, the Miami Beach mayor who entered the race last week, also have been pushing the issue.
"We are doing something very different than any other gubernatorial candidate now or in the recent past. We take the position that the environment, rising seas, climate change is a historic challenge to the state of Florida," King said.
He then reminded the students of Kennedy's "We choose to go to the moon" speech, which might have sounded like a preposterous commitment in 1962, considering how far America was from developing the technologies to do so.
"We didn't have any idea how we were going to do it. But he brought the best minds together, to Florida, to figure out how to do, and you know what happened. Imagine how that relates to rising seas, climate change," King said.
"This is our generation's opportunity," he continued. "I see it as an incredible opportunity, not a problem, for today, not for tomorrow, not to be kicked down the road for another generation to solve, to create the businesses and the products and the services that will allow this peninsula to survive. And we will address that big change."