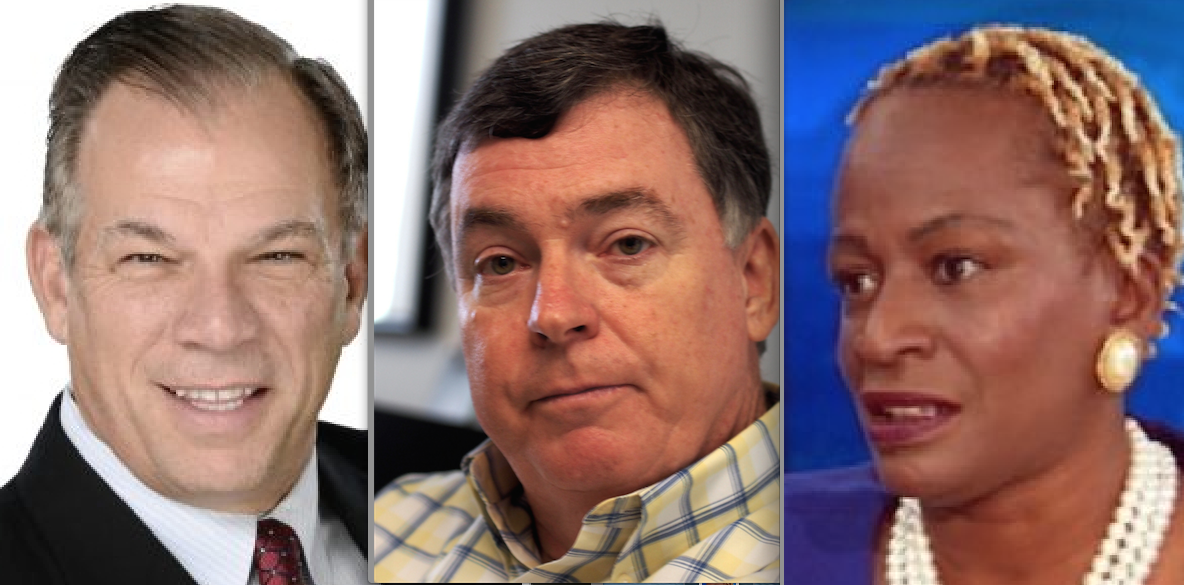 Orlando is virtually a boomtown city and voters are seeing it that way, returning all three incumbent city commissioners, Jim Gray  Robert Stuart and Regina Hill to new terms on the City Council.
With all but provisional ballots counted, Gray easily won a second term, strongly defeating challenger Tom Keen in District 1, 53 percent to 40 percent.
In what turned out to be an expensive, high-profile battle that has drawn a huge voter turnout in their district, Orlando City Commissioner Stuart squeaked to victory  over challenger Asima Azam, 51 percent to 49 percent, a difference of 122 votes.
Hill had the biggest lead over any individual challenger but needed to win 50 percent plus one vote in a crowded field of seven. She did so, barely Tuesday, grabbing 50.2 percent of the vote, well ahead of second-place Ericka Dunlap who drew 25 percent.
Stuart and Gray ran campaigns touting that the city was doing well and their districts were doing well, and they deserved re-election. Both of their opponents had charged that the incumbents had not been responsive, and the districts needed new ideas and new commitments.
Voters agreed with the incumbents.
"I'm excited about it. I think it sends a signal that our community is going in the right direction and we're thrilled about it," Stuart said. "We asked our citizens to remember the things that are important to our community and how we move them forward. I think that's important."
Hill's return to office was in a race that involved strong opinions about how the low-income, largely African-American District 5 should respond to development and gentrification issues, as downtown Orlando creeps westward.
Voters gave Hill a vote of confidence, with only Dunlap, a former Miss America who runs a public relations firm, able to break double percentage figures. Among other challengers, Sarah Elbadri, Cynthia Harris, and Jabreel Ali, all grabbed 7 percent; Betty Gelzer, 3; and Ondria James less than 1 percent.