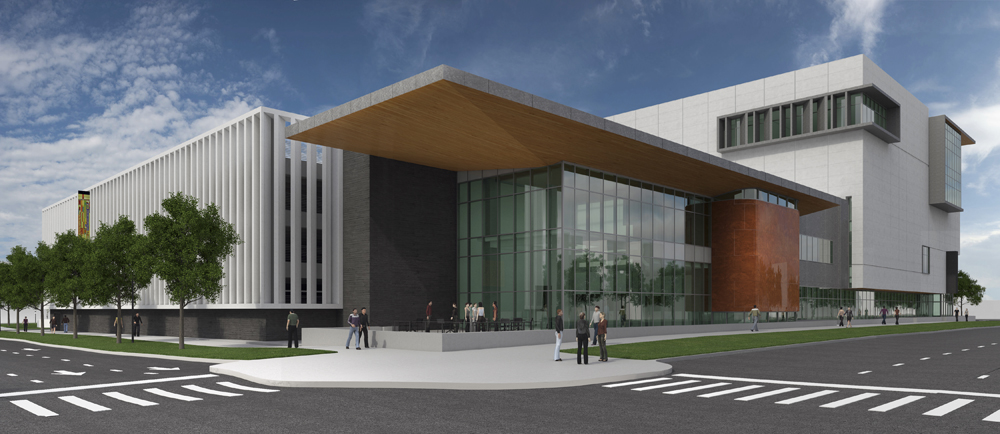 A border dispute in St. Petersburg is breaking out between a massive museum project under construction and its next-door neighbor, a long-established downtown bank.
In 2013, Tarpon Springs businessman and art collector Rodolfo "Rudy" Ciccarello announced plans for the Museum of the American Arts and Crafts Movement in downtown St. Pete.
The next step came in February 2014, when Synovus Bank subdivided a parcel it owned at 3rd Avenue N in downtown St. Pete, selling part of it to the American Craftsman Museum for $4.875-million. The bank retained ownership of the remainder, which will remain a Synovus branch.
The museum would be a home for Ciccarello's extensive collection – owned by his Two Red Roses Foundation – of furniture, pottery and other works from the arts and crafts movement, dated from about 1900 to 1920.
Initial estimates put the massive museum opening by 2016. The future address of the Museum of the American Arts and Crafts Movement will be 350 3rd Ave. N.
However, construction of the museum experienced several delays since then, mostly due to a considerable expansion in its planned size. In May 2017, Ciccarello revised estimates, saying construction will begin soon and likely be completed by mid-2019.
In a lawsuit filed Nov. 2 in Pinellas County Circuit Court, Synovus claims that when it sold part of the parcel to American Craftsman in 2014, Craftsman agreed to keep a northern alley open to traffic for bank staff and customers two access drive-thru lines, parking and — at some point — Craftsman's soon-to-be-completed parking garage.
But recently, Synovus says Craftsman "unexpectedly" declared that unless the bank made a "substantial payment" – as well as agreeing to future restrictions – the museum would block the alley by erecting a fence.
Synovus, which refused Craftsman's demands, is suing for breach of contract, seeking to "protect its property and access rights."
In the filing, Synovus does not say how much the Museum needed in exchange for continued use of the alley, nor the future restrictions it demanded.