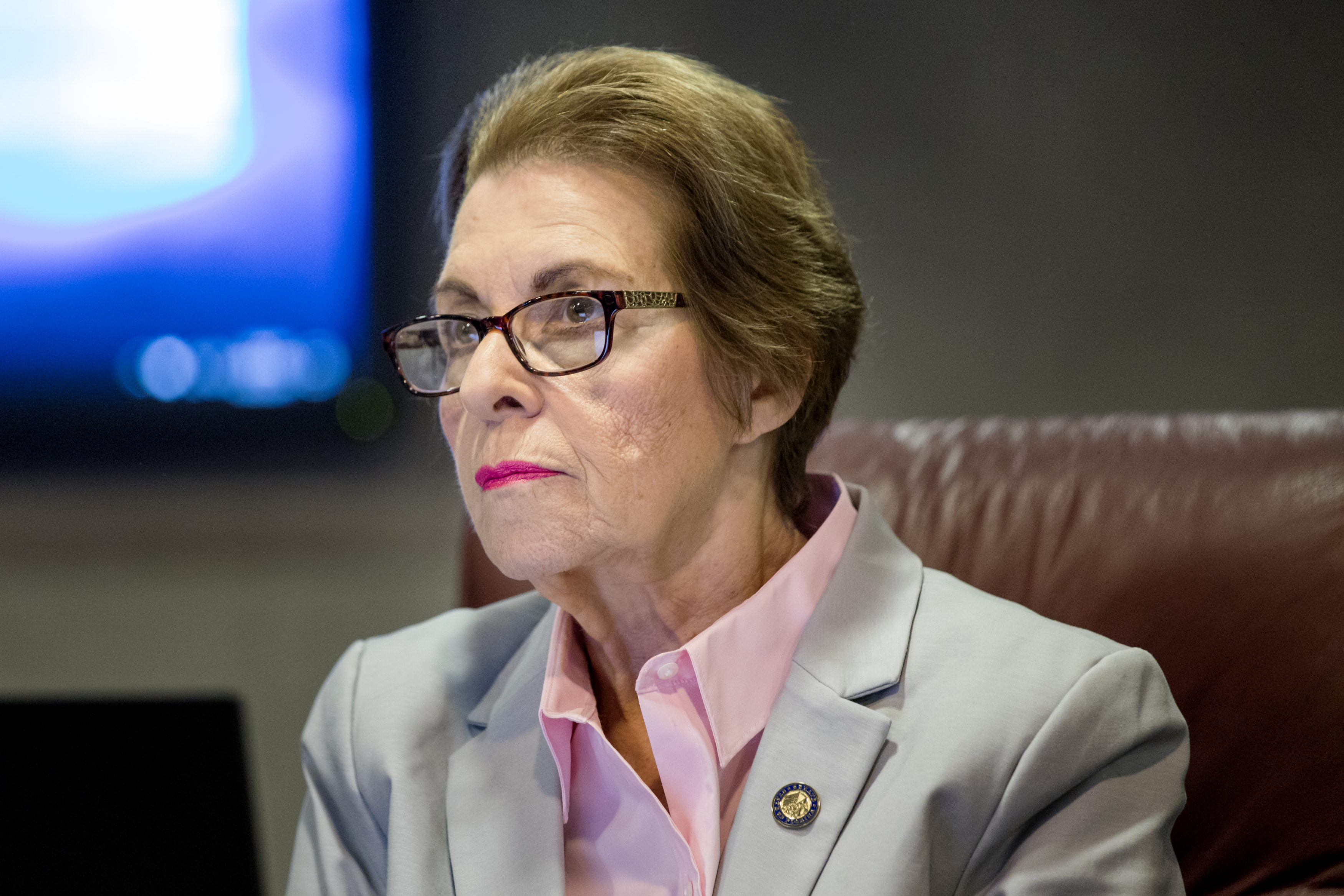 State Sen. Dorothy Hukill reported raising more than $30,000 in October toward her 2018 re-election bid in Florida Senate District 14 in the northern Space Coast.
Hukill's haul was her biggest one-month total yet, and brings her contributions to $84,700. After expenses the Port Orange Republican had $57,400 in the bank at the end of October, according to reports posted on the Florida Division of Elections website.
Her opponent, Democrat Melissa Martin of Cocoa had a decent month herself, but remains far behind in the money chase. Martin reported raising $2,900 in October, bringing her three-month total to $8,300. After expenses, she reported having just under $8,000 in the bank.
The big difference thus far has been that virtually all of Martin's contributions have come from individuals. She has collected but one $1,000 maximum donation, and only another 10 checks for more than $100, among her 105 donations. Meanwhile, all but a dozen or so of Hukill's donations have come from political action committees, corporations, and lobbyists. Of Hukill's 92 campaign donations, 47 were for the $1,000 maximum, and only one was for under $100.
Similarly to Hukill, state Sen. Dennis Baxley reported raising more than $33,000 in October, virtually all of it from political action committees, corporations and lobbyists. That brings the Ocala Republican's fundraising total to $65,350 in his 2018 Florida Senate District 12 re-election campaign, leaving him with about $49,800 in the bank.
His Republican primary opponent, Keasha Gray of Ocala, has not reported raising any money since entering the field five months ago.
In other Central Florida state Senate contests, State Rep. Jason Brodeur's 2020 bid to succeed state Sen. David Simmons in Seminole County's Florida Senate District 9 seat continues to roll three years out from the election, with another $17,150 raised in October, the most he's collected in a month since his big start early this year.
That gives Brodeur, the Sanford Republican, $177,125 raised in his official campaign fund for the 2020 election, and he has another $1 million raised in his Friends of Jason Brodeur political committee. After expenses, Brodeur has $70,000 in his campaign fund and about $270,000 in his unofficial political committee.
The SD 9 race has one other candidate, Democrat Frederick Ashby of Oviedo, who reported raising no money last month. He's raised $425 total since filing for the seat in May, and has lent his campaign $1,100.
State Sen. Victor Torres reported raising $6,500 in October giving him a donations total of about $31,000 for his 2020 Senate District 15 re-election campaign. Torres has about $23,000 cash on hand. He does not yet have an opponent.
State Sen. Randolph Bracy's campaign finance reports for the month of October have not yet been posted in Florida Senate District 11. He also does not yet have an opponent. Neither state Sen. Linda Stewart nor anyone else has yet filed paperwork for the 2020 election in her Senate District 13.