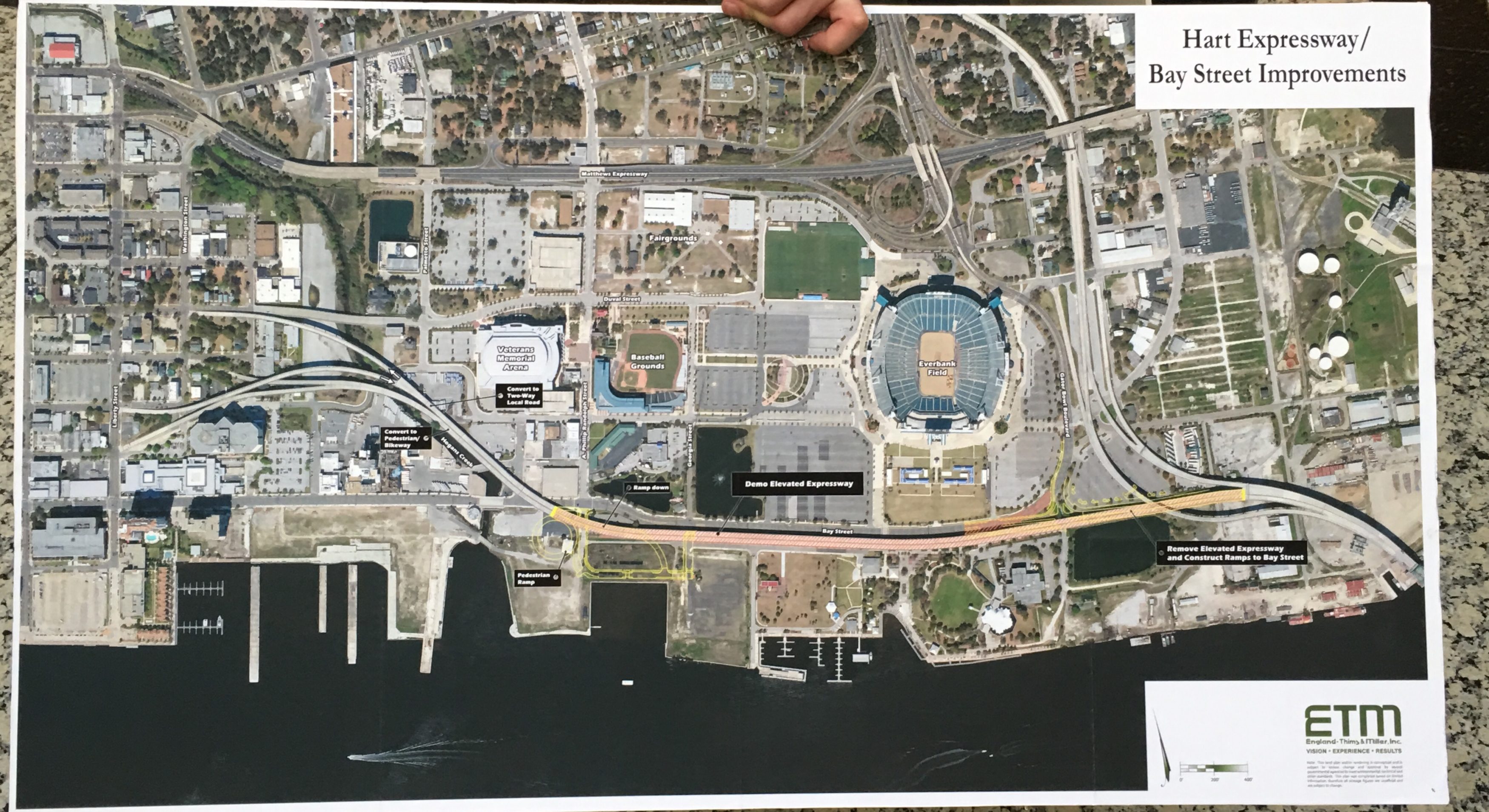 Florida Politics caught up with Jacksonville Mayor Lenny Curry on Monday, and the main topic of conversation was his trip last week to Washington, D.C.
Curry met with Transportation Secretary Elaine Chao, as well as Billy Kirkland and Justin Clark, who handle intergovernmental affairs for the White House, U.S. Reps. John Rutherford and Mario Diaz-Balart, and Sen. Marco Rubio.
The main goal of that trip: discussing the $25 million grant from the Department of Transportation that would allow the city to reconfigure off ramps from the Hart Bridge onto surface streets, allowing for more efficient movement of goods to and from the port.
And Curry, along with his team, made the pitch.
The in-person meeting, Curry said, had invaluable advantages, as a "face to face meeting" with the right people is inherently more meaningful than just presenting paper with project specs and scope.
Curry recounted the case he made against the current configuration.
Its age makes it a "dinosaur" in terms of design, one with safety issues that mandate changes.
The FDOT Study of the bridge conducted this year revealed the benefit to the port, another key benefit to the project.
The economic development for Bay Street the new traffic pattern would spawn, Curry said, was "gravy" — not the primary purpose for the project that some have suggested.
But the trip was about more than selling the project, Curry said. It's about "long-term relationship building" as well, on this issue but others.
Curry often uses the phrase "relationship building" to describe meetings like this; in fact, he used the same phrase to describe his last trip to the White House, in June for a infrastructure summit with President Donald Trump.
As his administration moves through its third year, one can see the benefits of putting the work into relationships, with Curry being able to tout successful pension reform, including a tough collective bargaining process after a tough sale to state lawmakers.
Relationships were indispensable there, as well as to Curry's recent re-org of children's programs, the Kids Hope Alliance, which the mayor and his team sold to — and negotiated revisions with — the Jacksonville City Council.
Will relationships secure this much-needed infrastructure grant? Time will tell.