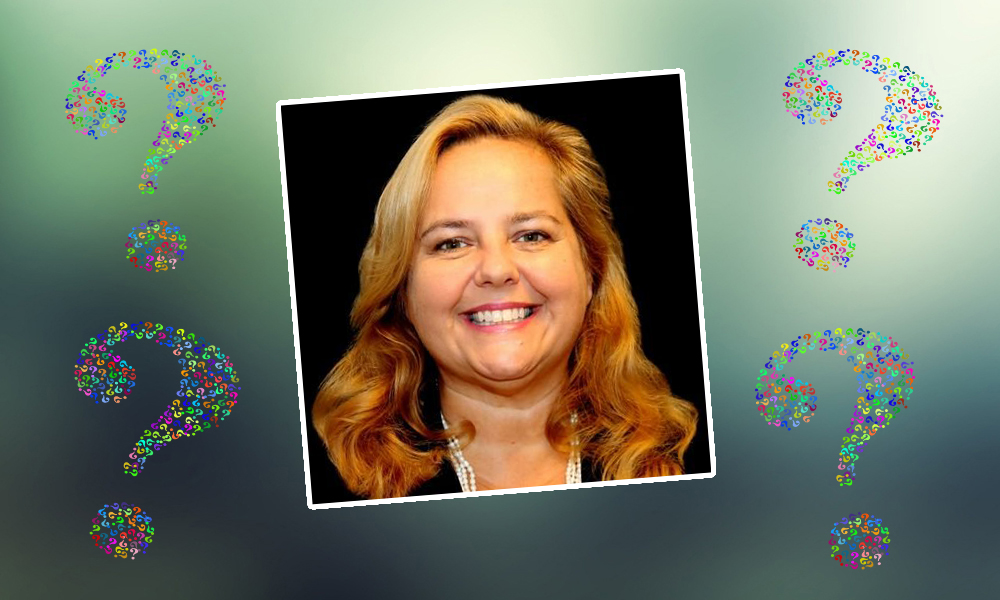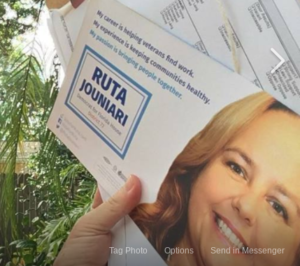 Ruta Jouniari is the second Democrat seeking the House District 72 seat vacated when Sarasota Republican Alex Miller abruptly resigned after less than a year in office.
But with a series of sloppy, rookie mistakes, it is becoming increasingly clear that Jouniari, a community activist, may not be ready to serve, suggesting she has little-to-no understanding of the process.
These actions show an aimless campaign that cannot win — for instance, her political committee website is currently down — as well as some things that could be considered a violation of state election law.
Journiari's basic competency comes under question when campaign materials she features prominently — shirts and literature, among others — have no corresponding financial records of expenditures listed either in her political committee or campaign account.

Also, the campaign issued official electioneering communications to voters without the proper legal disclaimer — the "Paid for by X" part — required of all candidates.
On Nov. 2, Jouniari sent an email (poorly designed, at least from a visual standpoint) through the MailChimp distribution service that expressly advocates her campaign — titled "Ruta Jouniari Democrat for House District 72" — making it a political advertisement as defined in Section 106.011(15) of Florida Statutes Section 106.143(1).
Florida law requires all political advertisements paid for by a candidate to include one of the disclaimers listed in Florida Statutes section 106.143(1)(a)1 or 2.
Jouniari's email does not include either of the approved disclaimers, a clear violation of the state's campaign law.
Unquestionably, these gaffes are a function of a campaign failed to raise the cash — taking in less than $7,500 to date — necessary to mount a serious campaign against Republican James Buchanan, a Realtor who has boosted his coffers as the son of influential Congressman Vern Buchanan.
Further belying a political naiveté, Jouniari is quick to blast "establishment" support for fellow Democrat Margaret Good, a first-time candidate not tied to any major interest, party or otherwise.
All this goes to create a convincing portrayal: Ruta simply does not have her s**t together for winning the HD 72 race.