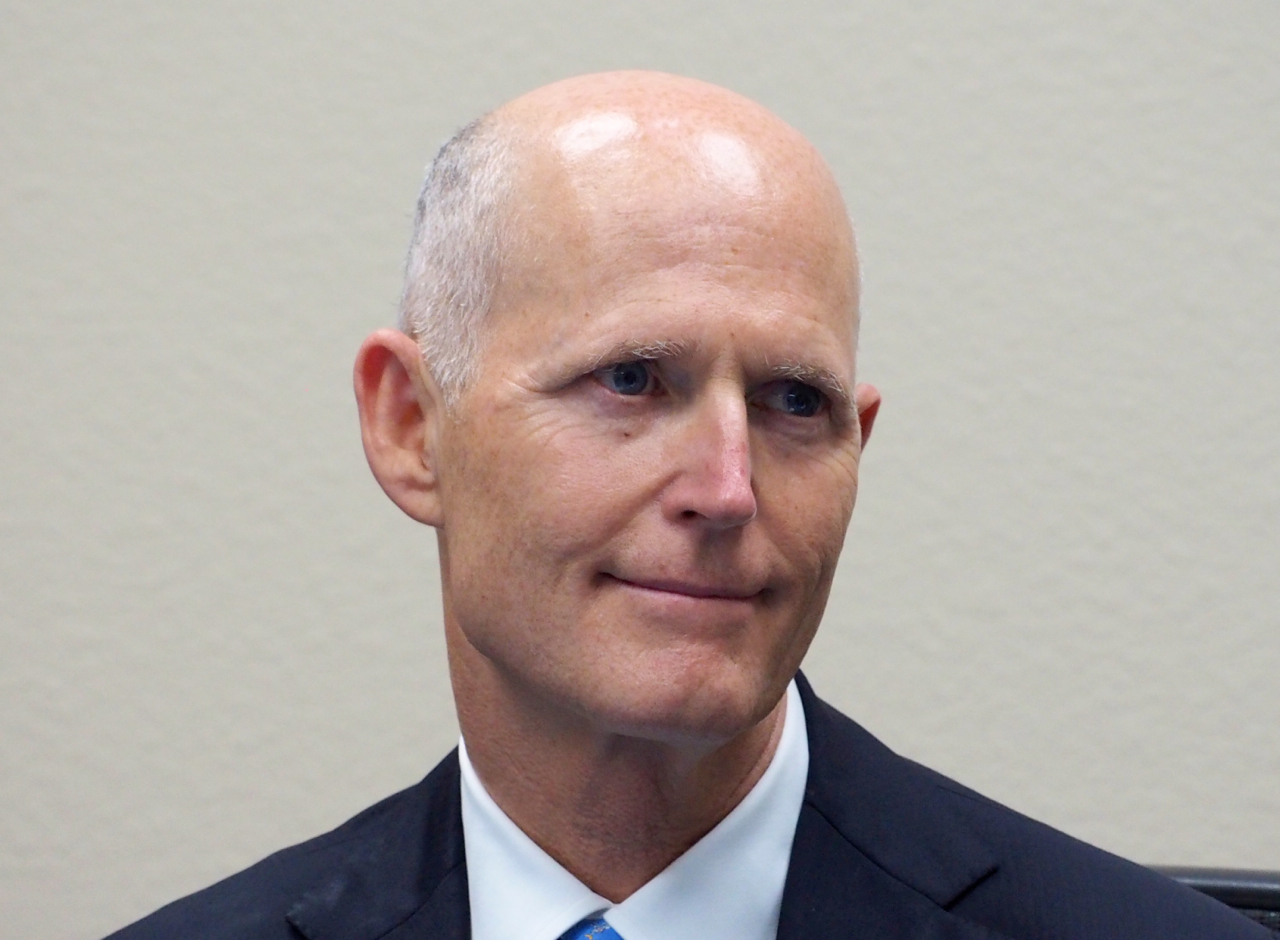 Gov. Rick Scott's new $87.4 billion proposed budget has been welcomed by some major Republicans and state agencies.
House Speaker Richard Corcoran, who pushed legislation combating the Governor's job incentives and tourism priorities last year, said he welcomes working with Scott to do what "is right for Florida taxpayers."
"We are confident that together with the Governor and Senate we can produce a budget that cuts taxes, imposes accountability and transparency and ensures the future fiscal health of the state," Corcoran said in a statement.
The Florida Department of Children and Families (DCF) sang praise for the Governor's proposed budget, which includes a $10 million investment for an additional 130 child protective investigators and Florida Abuse Hotline counselors, $2.2 million to expand care for victims of human trafficking and $15 million to enhance substance abuse service capacity statewide, along with other items helpful to DCF's core mission of protecting the vulnerable.
"Governor Scott's proposed budget shows his commitment to Florida's most vulnerable citizens and the importance of providing resources to allow DCF to ensure the health and safety of Florida's families," said DCF Secretary Mike Carroll in a statement.

Florida Agriculture Commissioner and gubernatorial candidate Adam Putnam thanked Scott for his proposed raises to wildland firefighters and law enforcement officers. The proposed budget specifies $2.4 million for a 10 percent raise to all Florida Forest Service Firefighters.
"These proposed raises will help us recruit and retain the best law enforcement officers and wildland firefighters to keep Floridians and visitors safe," Putnam said.
The Florida Department of State (DOS) — with nearly half a million dollars and five staff positions proposed on the budget to create a cyber-security section for mission critical systems and $14.3 million in grant funding for cultural, historical and library grant programs — also lauded Scott.
"Governor Scott's commitment to investments in library grants, cultural programs, and historic preservation support cultural heritage tourism and economic development, ensuring Florida continues to be one of the world's best places to live and visit for generations to come," Florida Secretary of State Ken Detzner said.
The Florida Department of Education applauded Scott, too. K-12 public schools received a proposed budget of $21.4 billion in state and local funding, an increase of $769.6 million; Florida colleges received $1.24 billion in state operating funds, an increase of $31.9 million; College students got a proposed continuation of  Bright Futures' funding for 100 percent of Florida Academic Scholars' fees and tuition.
Education Commissioner Pam Stewart said the proposed budget demonstrates Scott's dedication to Florida students.
"This continued investment in our state's public education system will help to maintain the momentum to the benefit of current and future generations," Stewart said.
But, despite the praise from his party colleagues and agencies, the term-limited Republican Governor hasn't won the hearts of Florida Democrats.
The Florida Democratic party denounced the budget as "self-serving politics"
"At every turn, Scott is proving he's only ever looking out for himself," the Democratic Party of Florida said in a statement. "And he can't run away from seven years of budgets that have left hardworking Floridians worse off than when he took office."
Tallahassee Mayor and Democratic gubernatorial candidate Andrew Gillum called the budget an attempt to "cover up seven years of failed policies."
"Budgets reflect our values, and for seven years we've seen just what the Governor's values are: cuts on top of cuts to programs that are critical for working families," Gillum said.
Former Congresswoman Gwen Graham, who also is a Democratic gubernatorial candidate, pointed to the budget as last-ditch effort to make up for prior education cuts.
"In his first year as governor, Scott cut more than $1 billion from Florida's schools and we still haven't recovered from those massive cut," Graham said. "Adjusted for inflation, per-student funding would still be less under Rick Scott's new budget than it was when he took office."