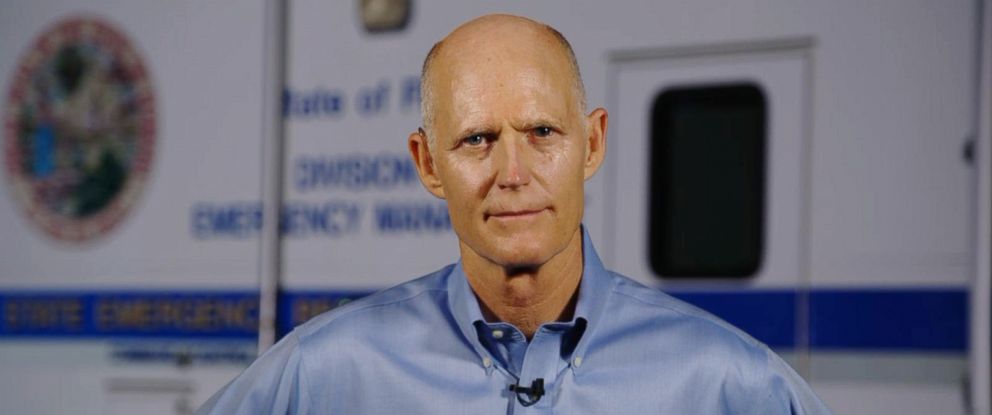 There is a bipartisan effort in the Legislature to prevent the sweeping of the state's affordable housing trust fund, but Gov. Rick Scott's newly unveiled proposed budget suggests doing the opposite.
Scott released his recommended budget on Tuesday in Jacksonville, suggesting a $91.8 million sweep to Florida's affordable housing trust. Meanwhile, in Tallahassee, Naples Republican Sen. Kathleen Passidomo held a news conference to introduce SB 874, which seeks to prevent sweeping Florida affordable housing trust dollars to fund unrelated budget items or deficits. Joining Passidomo was Rep. Sean Shaw, a Tampa Democrat who earlier filed the House version of the bill, HB 191.
Florida's affordable housing trust is funded by the Sadowski Affordable Housing Act of 1992. The Act established documentary stamp tax revenues as a funding source for Florida's affordable housing programs, including the State Apartment Incentive Loan Program (SAIL) and the State Housing Initiatives Partnership Program (SHIP).
But the Act does not safeguard the dollars from being repurposed, making the fund a target for legislators looking to fund other items. Shaw said almost $1 billion was diverted from the trust fund in the past decade. For this reason, he said, any housing crisis in Florida is "self-inflicted."
Florida Housing Coalition President and CEO Jaimie Ross said the coalition of groups supporting the Sadowski fund span the entire state and represented many interests.
"There's virtually no one that's not included," Ross said. She said the sheer number and diversity of supporters conflicts with the "norm" of using the Sadowski dollars for other purposes.
Passidomo, a real estate lawyer, said she maintains a trust fund for her clients' purposes, and, on a much larger scale, the Legislature should do the same — but there might be exceptions.
"If we were using the trust funds for a related purpose that was affordable housing, that's fine," Passidomo said.
The Governor's suggested sweep, however, moves the Sadowski dollars to the General Revenue Fund. 
The Governor proposed a total of $130 million for affordable housing this year and an additional $100 million for affordable housing and workforce needs of Floridian's impacted by Hurricane Irma. The $91.8 million proposed sweep is $132 million less than that proposed for FY 2017-2018.
While Scott acknowledges the need for post-hurricane affordable housing, the budget does take into account — because the issue is still unfolding and migration numbers likely will change — potential affordable housing needs for the more than 143,000 Puerto Ricans displaced by Hurricane Maria who already opted to migrate to Florida.
Rep. Amy Mercado, an Orlando Democrat, was at the news conference in support of the bill. She said she expects the influx of Puerto Ricans to continue and affordable housing should be a priority.
"(Puerto Ricans) will be here, they're trying to establish here, they're trying to work, they're trying to get their kids enrolled in school, they're trying to find a safe environment and a place to live," Mercado said. "We are failing them if we're not doing the job here trying to navigate those (affordable housing) funds for their intended purpose." 
The Governor's proposed sweep of all trust fund amounts to around $161 million.