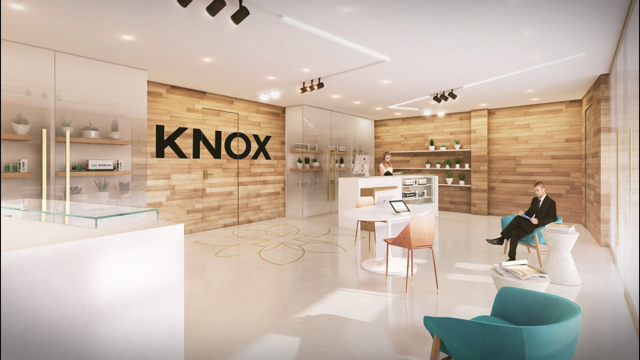 Medical marijuana dispensaries will be allowed anywhere in unincorporated Orange County that pharmacies might go, thanks to a unanimous vote Tuesday evening by the Orange County Commission.
After hearing scores of people testify in favor of allowing the dispensaries Tuesday and at a previous commission public hearing on Oct. 31, the board of commissioners decided that the 73 percent of Orange County voters who approved the statewide medical marijuana initiative last year can't be wrong.
The vote came in part out of frustration as Mayor Teresa Jacobs and several of the six commissioners bemoaned the directive given them by the Florida Legislature last spring that they could either approve them without restrictions or ban them entirely. And they weren't interested in banning them entirely, not after hearing from veterans suffering from PTSD, caregivers telling of loved ones needing something other than opioids, and assurances that the dispensaries look more like doctor's offices than California pot shops.
Still, many of them said they must urge the Florida Legislature to give them more authority to limit where they might go. Currently, they can go in anywhere a pharmacy can be located, which includes all commercial districts, a few industrial districts, and a handful of planned developments. Jacobs suggested that the bans might wind up being ruled unconstitutional anyway, and said she wants the issue put on the county's legislative to-do list for this Legislative Session.
With Tuesday's approval, Orange County becomes the first in the immediate Central Florida area to allow the dispensaries. Lake County has banned them. Seminole and Osceola counties have temporary moratoriums and will take up the prospect of ban or allow later. And in Orange County, the cities of Winter Garden, Winter Park, Apopka, Windermere, Ocoee, and Oakland have banned dispensaries, while Edgewood, Maitland, Eatonville, and Belle Isle have moratoriums. Orlando has not, and it hosts the county's first dispensary, located just north of downtown.
"There are very compelling reasons to do this," said Commissioner Pete Clarke, who made the motion to allow them. "One is, it's the law of the land, it's the law of the state of Florida."
He and the other commissioners had listened to several hours of testimony and almost all of it came from proponents. Much of the pro-effort had been organized by state Rep. Carlos Guillermo Smith, an Orlando Democrat, who spoke at the Oct. 31 hearing, but was in Tallahassee for the Tuesday's hearing and so sent an envoy with additional testimony.
"This is a major victory for cannabis patients in Orange County," Smith said in a written statement afterwards. "As cities and counties across Florida are moving to ban dispensaries in their area, it's good to see that our local efforts to mobilize cannabis patients and advocates actually made a difference. The public spoke out, and Orange County officials listened."
Perhaps the most compelling argument for allowing the dispensaries came from Commissioner Jennifer Thompson, who said two years ago she watched her step-father go through fatal stage 4 colon cancer, and then her [now ex-] husband suffer a heart attack, on top of PTSD symptoms. Both of them would have benefitted from medical marijuana, she said, but instead her father-in-law went on opioids to control his end-of-life pain, while her husband went on a long list of drugs.
"I made up my mind on this two years ago," Thompson said.
Even with the approval, there were concerns, mainly about the on/off choice the commissioners were forced to make. Commissioner Betsy VanderLey raised images of dispensaries popping up in Orlando's tourist district, saying she had real concerns about "what that does to the family-friendly brand. There has to be some discussion about our ability to limit where it can be located."
Clarke noted he grew up in the 1960s and '70s and knew plenty of people who used marijuana, and said it destroyed some lives. But he said the only people he heard from who were opposed were hiding behind the Internet.
Commissioner Victoria Siplin said that for her it came down to numbers: those who voted in favor of Amendment 2 last year. She checked the vote in the precincts in her district.
"About 78 percent of my voters voted for the medical marijuana amendment," she said. "I had one district that voted 100 percent for it. What the Legislature handed to us, it has issues. But besides that, I have to look at the numbers."