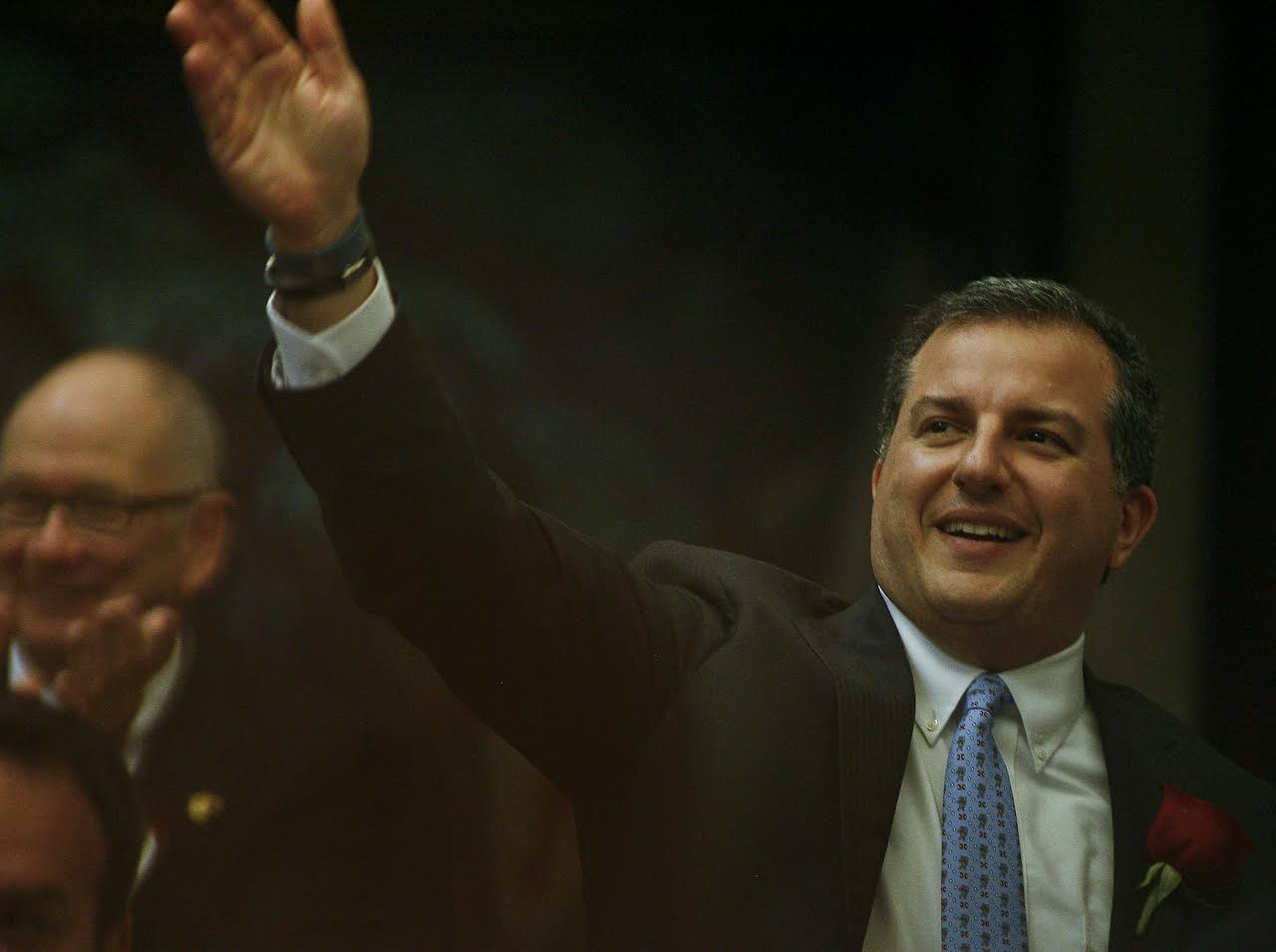 CFO Jimmy Patronis added another $431,100 to his political committee last month surpassing his only major competitor, Margate Democrat Jeremy Ring, in cash on hand.
Treasure Florida's October numbers bring the committee to $653,850 raised since Patronis opened the account in August.
Spending last month came in at just $2,306, leaving the committee with $642,639 on hand at the end of the month. That figure nearly doubles Ring's on-hand total through six months in the race.
Ring, a former state Senator, spent more than he raised last month and had about $193,000 on hand in his campaign account at month's end. He also has another $135,723 on hand in his political committee, Florida Action Fund, for a combined total of $328,723.
A lot of Patronis' committee money came in through large checks, the biggest of which was a $50,000 contribution from Florida Jobs PAC, a committee tied to the Florida Chamber of Commerce.
Treasure Florida picked up another eight checks at the $25,000 level, including one from former House Speaker Allan Bense.
Two donors chipped in at the $15,000 level, followed by a half dozen at $10,000 with dozens more cutting checks for the GOP candidate at or below the $5,000 level.
Patronis' only primary opponent so far is Antoanet Iotova.
She lost to Democrat Gary Farmer in the SD 34 last year and is surely outmatched in the GOP primary for CFO – especially considering she was arrested last fall and charged with two counts of grand theft.
She hasn't reported any contributions since filing in September.
Patronis may end up facing a real primary challenge if Brandon Sen. Tom Lee decides to step in the race. The former Senate President tacked on an even $211,000 for his political committee, The Conservative, in October. He has more than $2.28 million on hand.
Lee lost to Democrat Alex Sink in the 2006 CFO race, which was the Democrats' lone win in a Cabinet race this century, and has had his eye on another run since.