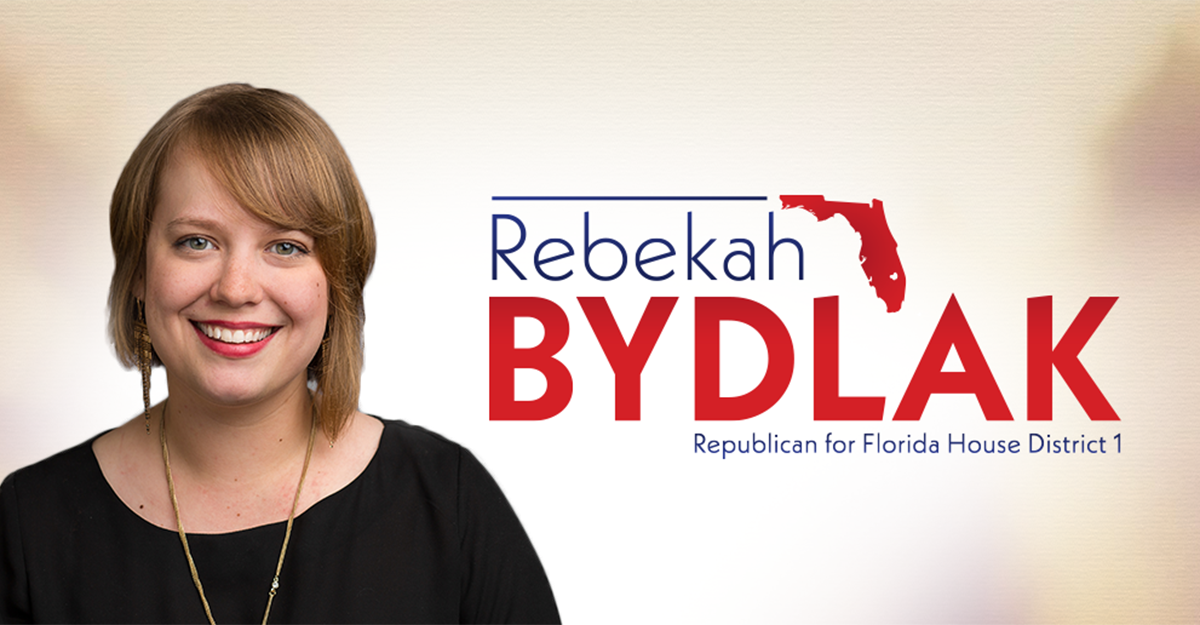 October campaign finance reports show Republican Rebekah Bydlak holding onto her lead in the three-way race for House District 1, currently held by term-limited Rep. Clay Ingram.
The Cantonment Republican added $7,240 to her campaign account last month for a to-date total of $71,512. Bydlak also spent $8,387, leaving her with $63,125 in the bank heading into November.
On Bydlak's donor roll last month was former Senate President and prominent North Florida Republican Don Gaetz, as well as Ingram.
Bydlak ran against Gaetz' son, U.S. Rep. Matt Gaetz, in the Republican Primary for Florida's 1st Congressional District last year. In 2018, she faces former Republican Rep. Mike Hill in the GOP primary for the Pensacola-based seat.
Hill gave up his HD 2 seat in 2016 to run for Florida Senate, but lost to then-Rep. Doug Broxson in the primary. Despite current HD 2 Rep. Frank White opting to run for Attorney General rather than re-election, Hill held in the HD 1 race.
Hill's fundraising was sluggish when he entered the race in September and in October he raised $6,925, an improvement of $1,000 over his first-month effort. To date, he has raised $12,820 and has $11,063 on hand.
While still far behind Bydlak, Hill has surpassed Vikki Garrett, the lone Democrat in the race. After tacking on $3,400 last month she has $9,133 on hand.

House District 1 covers the western inland portion of Escambia County, including Brent, Bellview, Ensley, Ferry Pass, Gonzalez and Molino.

The seat is among the most heavily Republican in the state. Ingram went virtually unopposed in 2012 and 2016, and in 2014 defeated Democrat Gloria Robertson-Wiggins with nearly 70 percent of the vote.