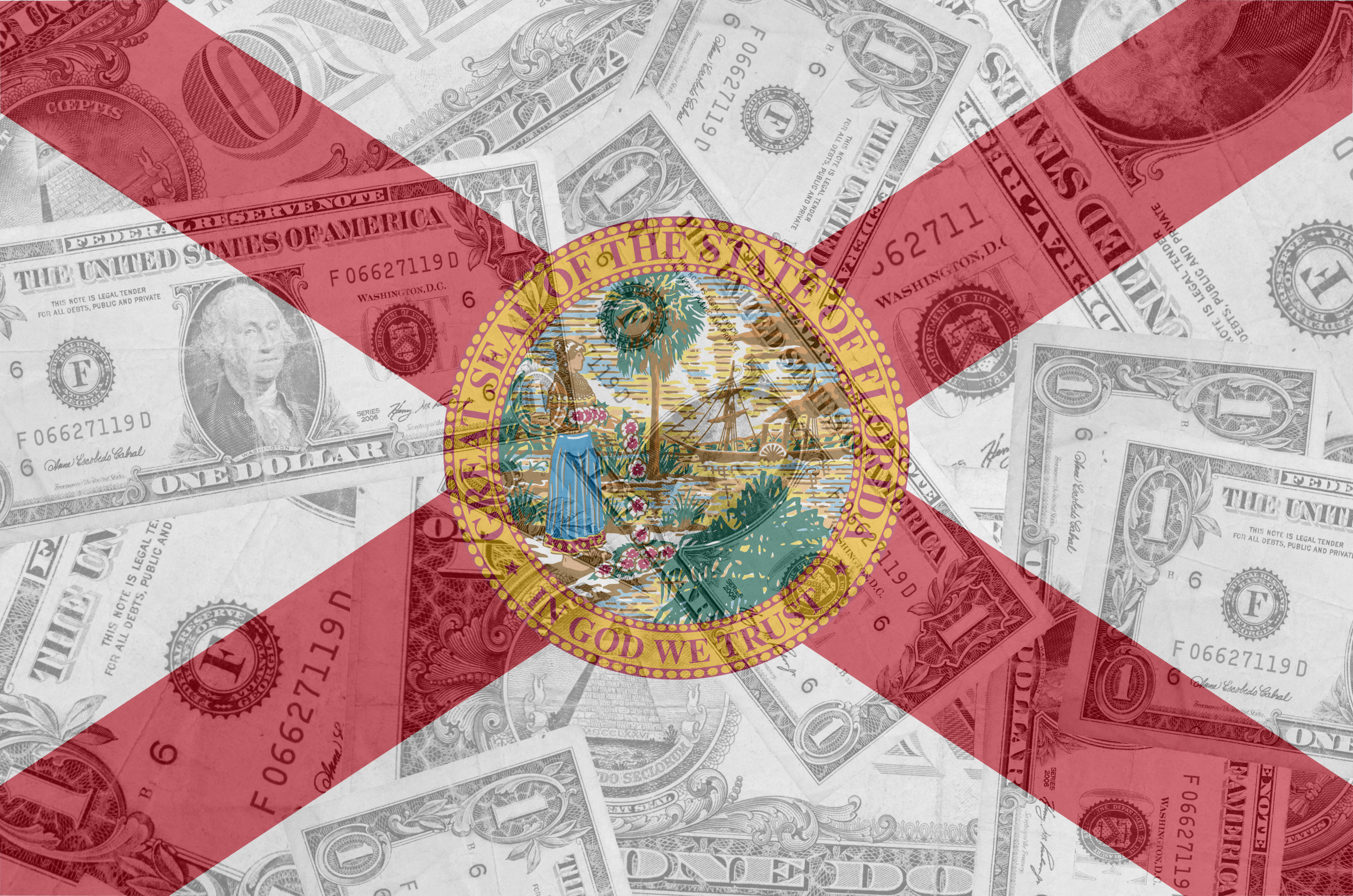 Gubernatorial candidates raised big bucks last month, none more so than Agriculture Commissioner Adam Putnam who added $1.2 million between his campaign and committee accounts.
Putnam raised $571,932 of that sum through his campaign account and another $616,235 through his political committee, Florida Grown.
The former congressman and state lawmaker spent a combined $466,801 from the two accounts to leave him with nearly $14.7 million in the bank with a to-date fundraising total of $20.4 million.
Putnam's campaign account received dozens of checks for $3,000, the maximum contribution for statewide races, with several donors doubling down with checks through their company's subsidiaries or from their family members.
The October donor roll includes a political committee tied to Florida Transportation Builders Association, the Florida Restaurant & Lodging Association and insurance company GEICO, among many others.
Florida Grown, which passed $17 million raised last month, picked up a $150,000 check from the Associated Industries of Florida on the last day of the month as well as $50,000 contributions from California Republican David Jenkins, Dallas-based Tenet Health, real estate group Rayonier Inc., and GMRI, an Orlando-based subsidiary of Darden Restaurants.
Among the expenditures were $115,755 in payments to Harris Media for digital advertising and web development, 17 payments combining to over $75,000 for Lakeland-based Silloh Consulting, and $43,430 to Tallahassee-based Forward Strategies for fundraising consulting.
As reported last week, Miami Beach Mayor Philip Levine brought in nearly $1 million for his political committee, All About Florida. With all candidate reports in, that total puts him in second place behind Putnam for October.
Levine filed as a candidate on Nov. 1, so he has yet to file a finance report for his campaign. His committee account is flush, though, due to him plunking down $2.6 million of his own money.
The committee had about $5.4 million socked away at the end of the month, earning Levine the No. 2 spot in cash on hand.
Embroiled Clearwater Republican Jack Latvala's October numbers came in at $513,101 raised between his campaign and political committee, Florida Leadership Committee, putting him in a distant third place among the declared major-party candidates.
The new money was offset by $152,147 in spending, leaving Latvala with a little over $5 million in the bank, good enough to put him in third place for cash on hand as well.
Campaign donors included a committee tied to the Florida Automobile Dealers Association, hotel company Marriott, and North Palm Beach attorney James Williams Jr. and his wife, Maureen Williams.
On the committee side, Latvala picked up $25,000 checks from American Traffic Solutions, a political committee tied to the Florida Chamber of Commerce, U.S. Sugar and public employee trade association AFSCME Florida.
Expenditures included a $50,000 contribution to the Republican Party of Florida, which paid that back with more than $60,000 worth of "in-kind" contributions last month, $30,000 to Champion Digital Media for advertising, and $20,000 to St. Pete mayoral candidate Rick Baker's political committee. Baker lost that election to incumbent Mayor Rick Kriseman earlier this month.
Former congresswoman Gwen Graham, who touted her fundraising efforts earlier this month, came in behind Latvala with $346,573 raised between her campaign and committee, Our Florida. Heading into November, the North Florida Democrat had raised more than $4 million between her campaign and committee and had $2.66 million of that money on hand.
Winter Park businessman Chris King, running as a Democrat, tacked on $151,834 through his campaign and committee, Rise and Lead Florida, while Tallahassee Mayor Andrew Gillum came in last place among the major candidates. His campaign announced last week that it had raised $80,107 in October, though his committee, Forward Florida, saw negative fundraising last month.
King's fundraising total to-date clocks in at about $2.7 million, with about $1.7 million on hand. Gillum has raised nearly $1.6 million to date, and had $557,571 on hand at month's end.
House Speaker Richard Corcoran, who has not officially declared for governor, brought in $267,200 in October through his political committee, Watchdog PAC, making it the committee's slowest month yet.
AIF's Voice of Florida Business political committee gave the Land O' Lakes Republican $50,000 last month, while Auto Glass America, the Seminole Tribe of Florida, and a couple other donors chipped in with $25,000 apiece.
His $4 million on hand total would currently put him in the No. 4 position if he were to enter the race.