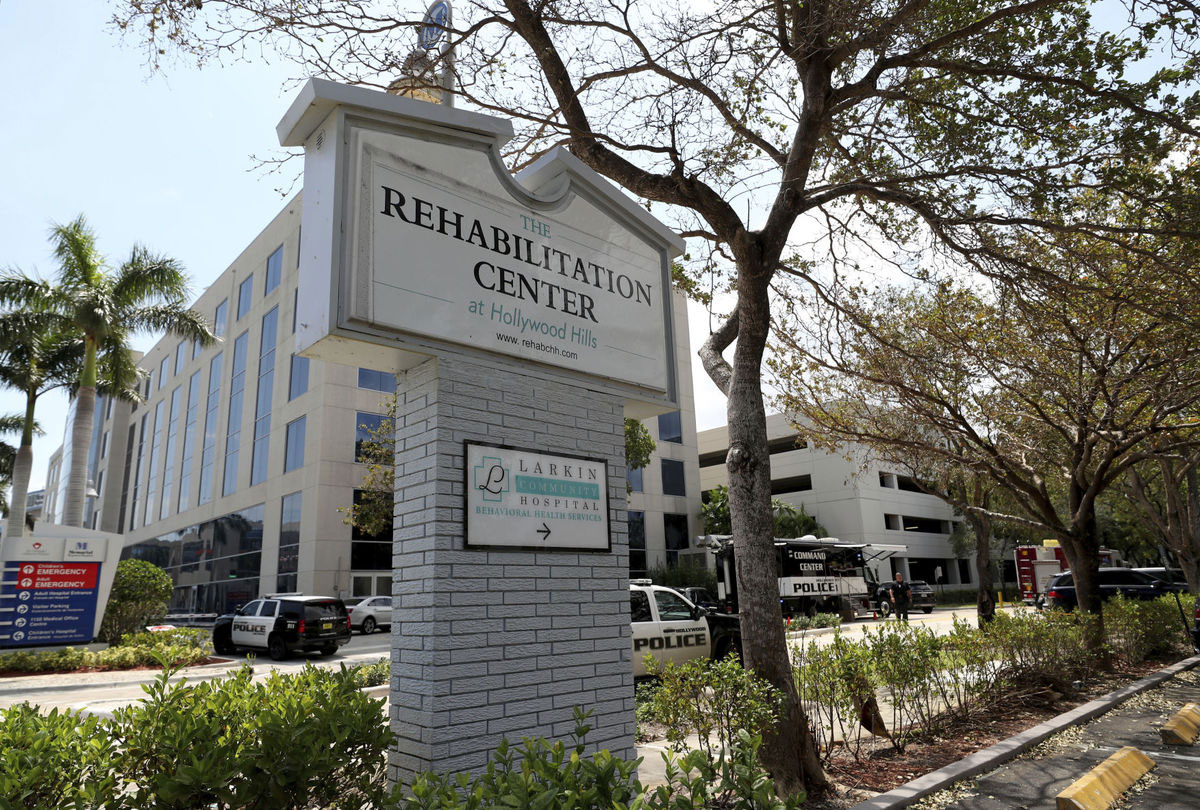 South Florida Democrats are aiming to better nursing homes through legislation including tighter regulations and the unrestricted use of electronic monitoring devices, also known as granny cams, by patient family members.
Rep. Katie Edwards and Sen. Gary Farmer filed the similar bills (HB 655 and SB 896) on Tuesday and held a conference Wednesday morning.
Both lawmakers had nursing home incidents post-Hurricane Irma. Farmer represents Broward County, where 14 tragic deaths occurred at the Hollywood Hills Rehabilitation Center after Irma's damage left the facility without power.
"I think everyone knows about the tragic events that occurred, particularly at the Hollywood Hills Rehabilitation Center — which is in my district," Farmer said.
Edwards, of Plantation, said she had to follow up repeatedly with multiple officials in her county to ensure a nursing home in Sunrise did bed checks following the storm. She said it catalyzed her to move forward with the proposed laws.
"You want to say who is in charge," Edwards said. She added that it would require legislation to ensure common sense does not fall short in nursing home management.
Farmer said much of what's been done so far — like Gov. Rick Scott's executive order mandating generators be purchased by nursing homes (which must be done by Wednesday) — focuses solely on power restoration, not regulations.
"Unfortunately most of that conversation has centered around the issue of generators and the need for power for nursing homes and ALFs (Assisted living facilities) in the wake of an emergency," Farmer said. 
While generators are a definite need, Farmer said, the tragic events at the Hollywood Hills Nursing Home "underscore and highlight deeper systemic problems" in Florida's regulatory framework. 
Farmer first highlighted the provision of allowing family members to purchase and use granny cams to "check-in" on nursing home residents.
"If we can do them in the field of daycare, why can't we do them in nursing homes," Farmer said.
The proposed legislation also includes mandatory compliance with federal regulations. Violation of federal law currently does not necessitate an immediate declaration of negligence upon a nursing home, Farmer said.
"That's contrary to the law in almost every other area," Farmer said.
Patient safety reports — which will include programs coordinating care and resident safety, and documentation of frequency and cause of incidents in a facility — also are  included, along with safety and risk prevention training for non-physicians and nursing home 'report cards.'
The legislation also provides for undercover evaluations through the State Long-Term Care Ombudsman, with other provisions that Farmer said will "restore the authority and autonomy" of the Ombudsman's Office. Farmer said the Ombudsman should serve as the "town crier or watchdog" over the industry, but that the office has been "gutted" over the last decade. Nursing homes also will have to inform patients of negative ratings, should the legislation pass. 
Farmer's and Edwards' bills specify complaints to the Ombudsman must be filed publicly online.
If passed, deaths in nursing homes identified as having systemic problems will require a medical examiner's investigation. Should the examiner conclude the death is the result of neglect or abuse, the case will immediately be referred to the State Attorney's Office.
Farmer said the legislation provides measures for increased accountability. Citing the practice of Capitalism, Farmer said when accountability lacks, so does responsibility. To increase accountability, the bills would require nursing homes to have liability insurance — a provision not currently in place. Farmer said this would do away with limitations on punitive damages in cases of terrible misconduct.
Both lawmakers said they expect the legislation to get widespread support, but it already has garnered criticism.
Florida Health Care Association (FHCA) Director Emmett Reed called the legislation "ill-advised" in a statement Wednesday. Reed said, "only trial attorneys would be so over reactive and overreaching with their proposals."
Reed added: "For trial lawyers to aggressively seek to capitalize on genuine human tragedy is unwelcome, unseemly, and unhelpful."
Reed said FHCA's focus is on finding workable solutions that include procedures for backdrop generators and prioritize restoration of power. He also said FHCA will continue to oppose the legislation.