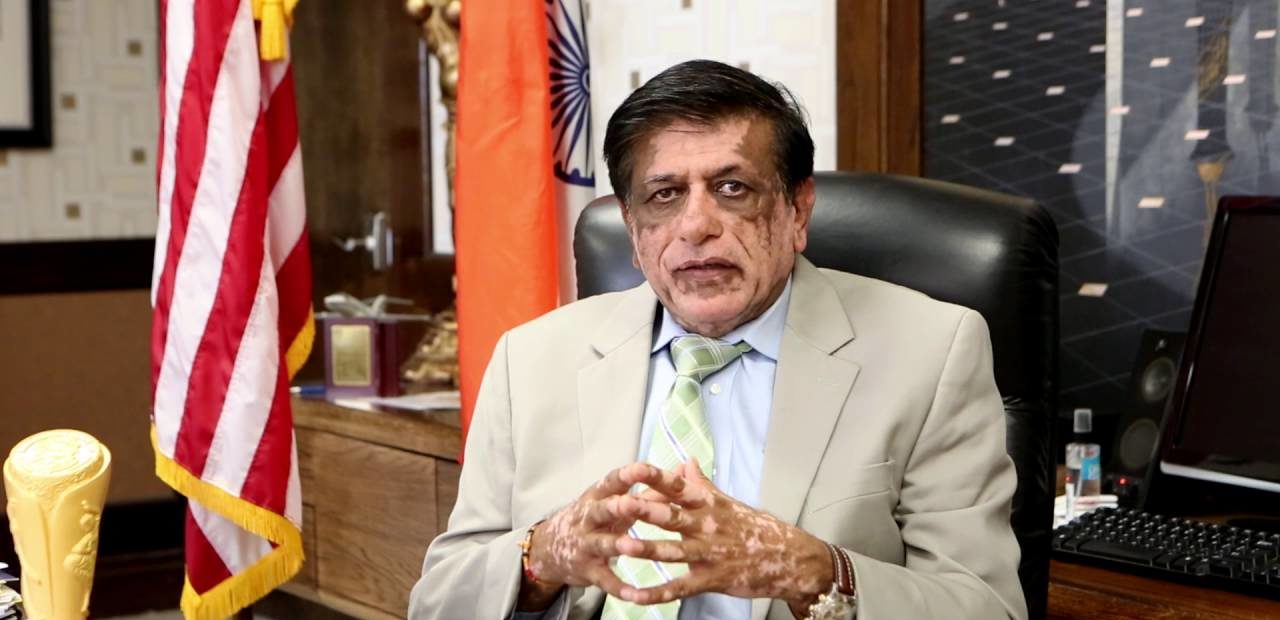 Dr. Kiran Patel, Tampa's renowned entrepreneur and philanthropist, has confirmed he was one of the previously anonymous investors in the Tampa Bay Times.
Patel, 68, and his wife Dr. Pallavi Patel, 62, are former cardiologists, and natives of India. Kiran Patel is also a health care executive and a real-estate developer.
In September 2017, the Patel's announced they would spend $200-million to create a Clearwater campus for Nova Southeastern University.
In July 2017, the Tampa Bay Times announced that a group of eight local investors had agreed to lend the newspaper $1.5-million apiece through an entity called FBN Partners. The $12-million loan was secured by a mortgage on "the buildings and 27 acres of land at the newspaper's printing facilities" in St. Petersburg.
On Nov. 10, Patel told local legal website Baylawsuits that Tampa Bay Times chairman and CEO Paul Tash approached him about investing. Patel said it was an easy decision, made "five minutes" after Tash began his pitch.
FBN's investment — which the Times said could grow to as much as $15-million, provided the paper found two more investors — helped the Times refinance some higher-interest loans.
Afterward, the Times published the names of four of the eight investors — Tampa business executive Frank Morsani and his wife Carol, Tash and his wife Karyn, developer Ted Couch, and investment company chair (and part owner of the Washington Redskins) Robert Rothman — but the remaining investors wished to remain anonymous.
A short time later, Tampa Bay Lightning owner Jeff Vinik identified himself as an FBN member, leaving three investors unidentified.
One of those three was Kiran Patel, who was among the $1.5-million FBN Partners investors. Baylawsuits did not ask if Pallavi Patel another in the group.
While there the investment did carry some risk, Kiran Patel said investing always involves risk. However, in the case of FBN Partners, there is collateral — the Tampa Bay Times and its holdings.
More important for Patel was the opportunity to support his local newspaper, which he said is an important institution in large metropolitan areas.
Understanding that the Times (and other papers) are struggling to secure conventional loans, Patel knew of the need to pursue innovative alternatives. He told Baylawsuits the only reason he asked for anonymity was because he did not like to flaunt his wealth.
Among those approached who did not join the FBN investment group were husband and wife Leslie Muma and Pamela Muma, also well-known as Tampa Bay-area philanthropists. Les Muma, 73, earned his fortune as president and CEO of Fiserv, a Wisconsin-based financial services company.
Earlier this month, the Muma's announced they were donating an additional $15-million to the University of South Florida, bringing their total donations to the school to more than $56-million.
University of South Florida President Judy Genshaft was in charge of the school when both the Patels and the Mumas made their substantial contributions.
In an interview, Mumas said: "I don't think newspapers are a real sound investment. I think they're going backward, and it just didn't make sense to me."
As with Kiran Patel (and others interviewed for this report), Muma was also approached by the Times' Paul Tash.