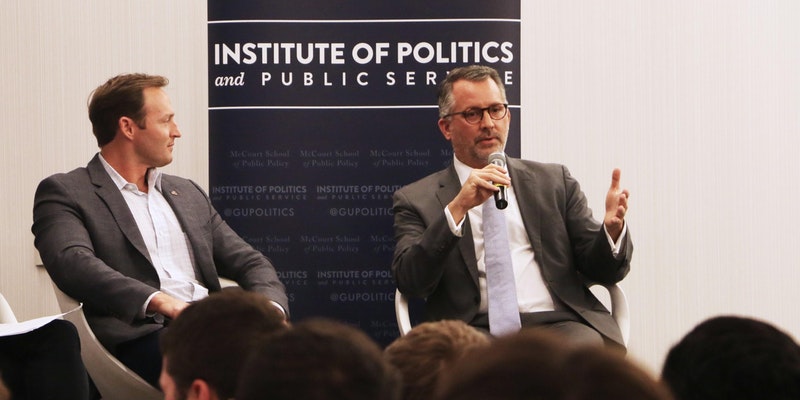 Former Florida Congressmen David Jolly and Patrick Murphy resume their fall college speaking tour in St. Petersburg.
The tour — called "Why Gridlock Rules Washington" — continues Tuesday, Dec. 5 at 7 p.m. on the 2nd floor at the University of South Florida St. Petersburg Student Center. It will be televised live in the Tampa Bay area and Orlando markets.
Over the past couple of months, Jolly and Murphy have been holding public discussions about the state of chaos in Washington D.C., and what can be done to fix politics.
The one-hour event will be broadcast on Bay News 9 in Tampa Bay and Bay News 13 in Orlando, and will be moderated by Bay News 9 anchor Holly Gregory.
The two former lawmakers appeared on the USF Tampa campus last month, where Jolly repeated his comments from a year ago that part of the job as a member of Congress is to spend 20-30 hours a week raising money, and only 10 hours a week doing their actual jobs.
"I truly was taken aback by the fact that consumes every single minute," the Pinellas Republican said. "If any member tells you that they spend more time on policy than fundraising, they're lying."
Attendees are asked to arrive at the ballroom on the 2nd floor of the University Student Center by 6:45 p.m. on December 5th. Those interested in attending must RSVP through Eventbrite.