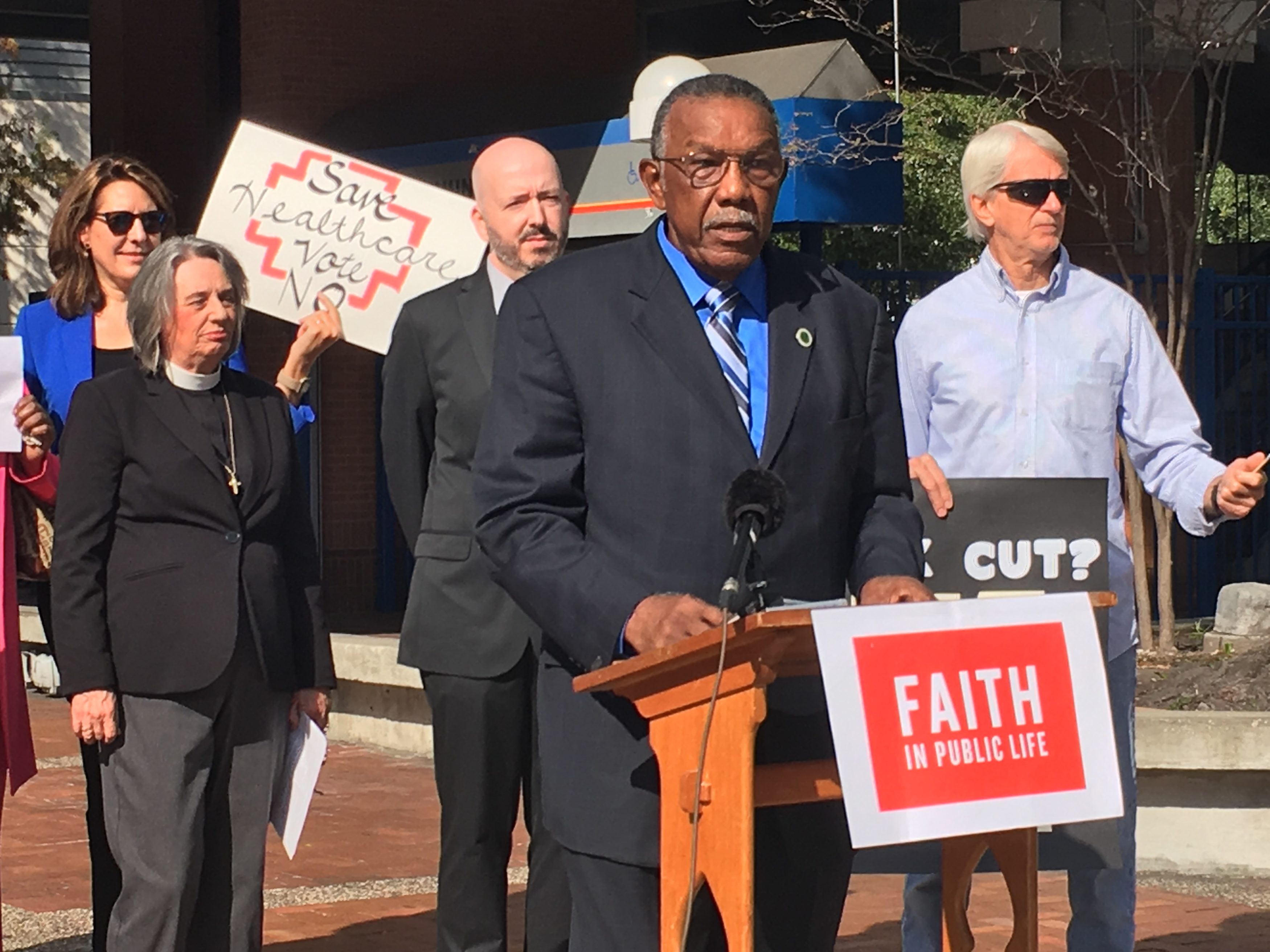 Steps away from Sen. Marco Rubio's Jacksonville office, a group of Jacksonville preachers thundered against the "immoral" tax bill in the U.S. Senate Tuesday.
The clergymen, brought together under the aegis of the "Faith in Public Life" group, called for Rubio and Sen. Bill Nelson to vote against the tax bill based on "religious" values.
Nelson has objected for weeks to the plan, saying that it needs "tremendous revisions" because it privileges corporate interests over those of small businesses and working families.
Rubio also has said he wanted to see more done for working families.
"Unless America's tax code and our broader public policy does not begin to account for the struggles of working Americans who put in eight to 10 hours a day, five days a week, I think our political process will continue to become more raucous and more divisive," he said earlier this month. "And America will struggle to solve not just its economic problems, but many of its other problems as well."
The case the preachers made against the tax plan: it could cause 873,000 Floridians to lose health care, could boost the deficit by $1.5 trillion and could cut social programs.
The rhetoric they used was trenchant.
Rev. Linda D. Girouex called the plan "economic genocide."
Elder Lee Harris of the of the African-American Ministers Leadership Conference expressed similar sentiments, saying the plan "will destroy certain people," including poor people and people of color.
Calling the plan "neo-slavery" and saying it amounted to "ethnic cleansing of people of color," Harris likened it to "chattel slavery … Jim Crow … mass incarceration" in its impact, which would include cuts to Medicaid and food stamps, while removing the ability to deduct student loan interest payments.
"Plantations grow bigger, and only the plantation owners reap the benefits," Harris said.
Pastor Avery Garner described the "unholy contract" as an "attack on American families," before making a direct appeal to Sen. Rubio.
"I have seen that you have your own doubts about this legislation," Garner said. "You can vote no."