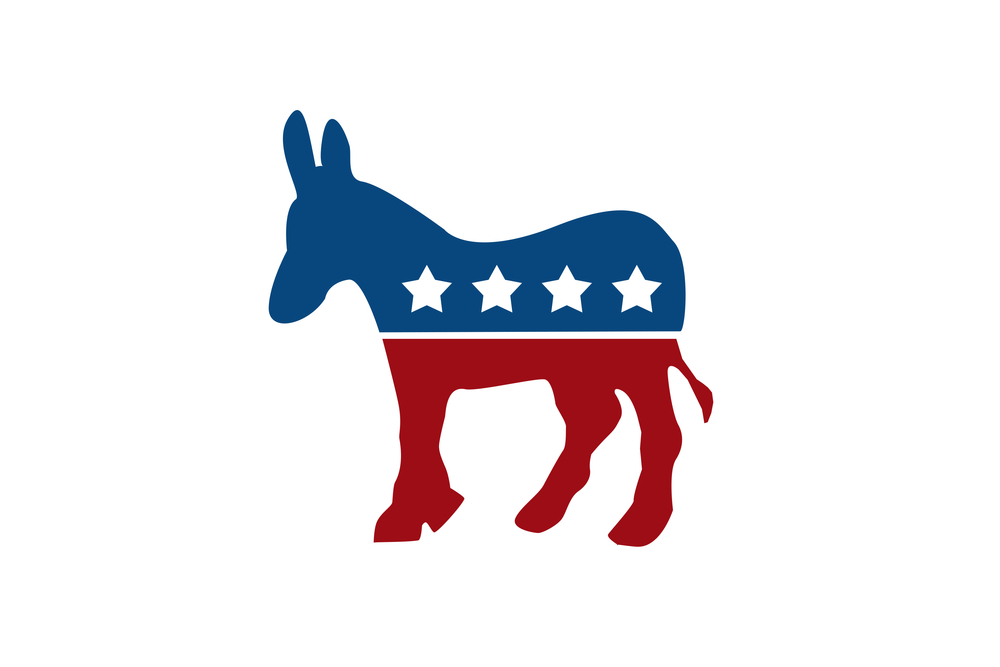 Ahead of the Florida Democratic Party Chair election this Saturday, where 182 electors will cast their vote, Palm Beach County Chair Terrie Rizzo said Monday she has secured the endorsements of 51 of them.
Under the weighted system, there are a total of 1,237 possible votes to be distributed among the three eligible candidates: Rizzo, Hillsborough County State Committeewoman Alma Gonzalez and Brevard County Democratic Executive Committee Chair Stacey Patel.
While Monica Russo, the current president of the Service Employees International Union (SEIU), has announced her bid to be the next party leader, she is not eligible to run, under current party rules. However, rumors have swirled among party members on her attempts to circumvent those rules ahead of the election.
So far, in the all-female chair race, Rizzo holds the lead.
"We have 70 percent of the votes needed to win the nomination based on the numbers of votes held by endorsements committed to use divided by the total votes available," Rizzo said.
But Juan Cuba, the chairman of the Miami-Dade Democrats, said it's early to tell who the projected winner will be.
"It's a Byzantine process," he said.
Cuba will cast the 62 votes of ousted party chair, Stephen Bittel — the most of any other party member other than Miami-Dade State Chairwoman Francesca Menes, who also has 62 votes. While Bittel is out as party chair, he has not yet stepped down from his committeeman post. He will do so once his successor is elected, Cuba said.
Cuba has asked members to vote their preference electronically on Friday, a day ahead of the election. And based on what the majority of the membership wants, he says he will cast his votes.
Here is a list of the new endorsers:
Orange County State Committeewoman, Lorraine Tuliano
Manatee State Committeewoman, Cornelle Maxfield
LGBTA Caucus President, Terry Fleming
Pasco State Committeewoman, Jocelyn Dickman
Veterans Caucus President, Philip Giorno
Glades County Committeewoman, Mary Giddens
Glades County Committeeman, John Capece
Hernando County State Committeewoman, Rebecca Fones
Hernando County State Committeeman, Raymond Fones
Citrus County State Committeewoman, Susan Reeder
Citrus County State Committeeman, Joseph Adams
Okeechobee State Committeeman, Weston Harvey
Hamilton State Committeewoman, Shauna Adams-Farries
Clubs, Orgs and Caucuses Chair, Beth McMillen
Broward County DEC Chair, Cynthia Busch
Washington County State Committeeman, Dale Metcalf
Nassau County State Committeeman, Phil Morton
Washington County State Committeewoman, Gina Metcalf
Prior endorsements include:
Congressman Alcee Hastings
Congresswoman Lois Frankel
Congressman Ted Deutch
St. Lucie County State Committeewoman, Margaret Benton
Volusia County DEC Chair, Jewel Dickson
Holmes County State Committeeman, Charles Smith
Hendry County State Committeeman, Ramon Rodriguez
Hendry County State Committeewoman, Sofia Rodriguez
Sarasota County DEC Chair, JoAnne DeVries
Senior Caucus President, Travis Bridges
Sumter County State Committeewoman, Ellen Cris Anderson 
American Muslim Democratic Caucus, Junaid Akther 
Seminole County Chair, Rob Bial 
Martin County State Committeewoman, Cristina De La Vega
Clay County State Committeeman, Bobby Poole
Hillsborough County State Committeeman, Russ Patterson
Hillsborough County DEC Chair, Ione Townsend
Student Caucus, Justin Atkins
Orange County State Committeeman, Doug Head
Osceola County State Committeeman, Casmore Shaw
Palm Beach County State Committeewoman, Deidre Newton
Palm Beach County State Committeeman, John Ramos
Pasco County State Committeeman, John Ford
Polk County DEC Chair, Shawn Kinsey
Charlotte County State Committeewoman, Lucy Garner
Charlotte County State Committeeman, Tom Garner
Collier County Chair, Yudy Barbera
Marion County State Committeewoman, Joyce Blake
Marion County State Committeeman, Marc Bruzdziak
Escambia County State Committeeman, Keith Hardy
Escambia County State Committeewoman, Dianne Krumel
Martin County State Committeeman, David Dew
Disability Caucus Chair, Bill Rettinger
Jewish Caucus Chair, Mark Winer
Small County Coalition Chair, Wendy Williams