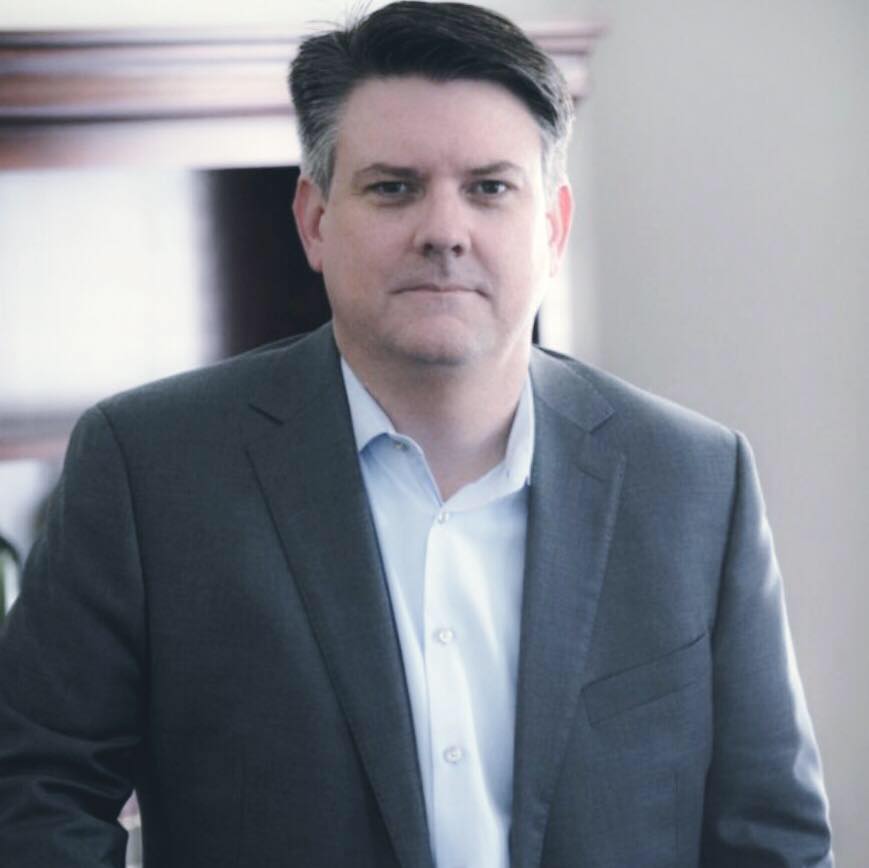 Jacksonville Mayor Lenny Curry brought his political adviser into the administration Wednesday, naming Brian Hughes as his Chief of Staff.
Hughes begins in his new position January 2, 2018.
"To me and dozens of other elected officials, Brian Hughes has been a senior adviser on important matters of public policy and communications," said Curry.
"Working with me, Brian has already put a powerful imprint on our city's future. From the pension solution to restructuring how we serve Jacksonville's children with the Kids Hope Alliance, Brian applied his strengths to benefit this great city. I am honored to have him join my administration in a leadership role to help manage this successful team as we continue to accomplish big things," Curry added.
Indeed, Hughes has been an influential figure, shaping stories and narratives both in Curry's campaign and as a post-election political adviser who has helped Curry refine messages to sell initiatives, such as those mentioned.
Hughes' motto as a political consultant: Track. Flack. Attack. Hack.
In an interview with this writer for INFLUENCE Magazine, Hughes described himself as the "the bad boy of comms."
"Some people feel I'm overly aggressive," said Hughes, a "motorcycle guy who cusses and gets angry."
Hughes, a native of Upstate New York, cut his teeth in politics as an intern for his local congressman, moderate Republican Sherwood Boehlert for one "magical summer."
The job wasn't glamorous: a lot of formulaic "snail mail" responses on hot-button issues of a bygone era, such as NAFTA and the Russian Republics. But Hughes "emerged with a skill in writing" and an ability to process an "unfathomable amount of info about policy and politics."
Hughes ended up in Florida, working for former U.S. Rep. Mark Foley, before taking a sabbatical from politics to pursue interest in film, then serving in the Gulf War.
But politics was always there.
Hughes, motivated by his own Gulf War experience, traveled to Afghanistan to research a documentary on military chaplains. However, the siren call of politics in the Sunshine State was too much to resist.
By the end of the last decade, Hughes was back in the game, with work for Jeff Atwater and Lizbeth Benacquisto. And he met his second wife in Tallahassee, which provided further incentive for the itinerant Hughes to put down roots in Florida.
In that timeframe, Hughes also met Curry via the Republican Party of Florida, setting the stage for an association that vaulted Curry to the mayor's office and Hughes and his chief collaborator, Tim Baker (with whom he overlapped in work with Benacquisto and Atwater), to the famed Data Targeting firm, and ultimately toward a platform in which Hughes and Baker revolutionized political communications in Jacksonville.
Indeed, Baker and Hughes had an impressive array of candidates, both local and statewide, before this hire.
In the Jacksonville market alone, Hughes and Baker handled the 2018 bid of Wyman Duggan for State House District 15, and 2019 bids of Rose Conry, Rory Diamond, Randy DeFoor, LeAnna Cumber and Ron Salem for Jacksonville City Council.
The two also did committee work for Mayor Curry, Sheriff Mike Williams and State Attorney Melissa Nelson.
On the state level, Agriculture Commissioner candidate Baxter Troutman and Attorney General hopeful Frank White are among the candidates the two worked for.
What happens now?
Hughes told Florida Politics that "all clients are informed and have made appropriate plans. I continue working with them until December is concluded. And as a civilian I will continue to be a fan rooting for these great people to reach the goals we shared."
Indeed, informed sources tell me Baker will have new collaborators and it will be full steam ahead on these campaigns — the culmination of an eight year run, including a radical reshaping of how politics was done in Northeast Florida.
City Council members — who will now have to work with Hughes in a different capacity — had reaction.
Council President Anna Brosche said that "it's my understanding that this is just formalizing how things have functioned for quite some time."
Finance Chair Garrett Dennis, often the sole voice of opposition to Curry's initiatives, expected a different hire.
"I thought Ali Korman Shelton was a shoo in for the job. She has served the Mayor and our city well. As a council member, I look forward to working with Mr. Hughes," Dennis said.
Councilman Bill Gulliford described Hughes as "very good in the campaign business and there are a lot coming up. That seems to be his passion so I am surprised he would take a 'desk job.'"
The hire was "a little surprising," but Hughes is "smart and capable."
"I suspect he will keep it interesting," Gulliford added.
Council Vice President Aaron Bowman said he has a "high respect" for Hughes, whom he expects to be a "strong asset to the Mayor and the administration."
And Councilman Tommy Hazouri — a former mayor himself — had a favorable reaction.
"Hobson's choice. The mayor trusts him, and the mayor has the right, of course, to make his i- house appointments, among others. Hughes is certainly politically savvy. Even with his very partisan background," Hazouri said, "I find he works well with both sides of our aisle as, while we have party affiliations, our Council recognizes that there are no Republican or Democratic potholes."
Indeed, Hughes had an amazing run as a political communicator.
Able to play the heavy easily, Hughes made what could be called a "babyface turn" in helming Nelson's primary election knockout of Angela Corey.
But he will be best known for the 2015 mayoral race, and the aftermath.
Hughes was so out front for his client that, even as Hughes was discussed as an official hire after the election, people told this writer that Hughes would be a deal breaker.
Hughes discussed that triumph with this reporter on election night.
"For all the hype, the thing that made the difference was Democrats crossing over." Their data had told them that was a viable target, and in communicating his message to "all of Jacksonville, people heard it."
Hughes has worked in the system and has transformed the system. Now, along with Chief Administrative Officer Sam Mousa and CFO Mike Weinstein, he will run the system.