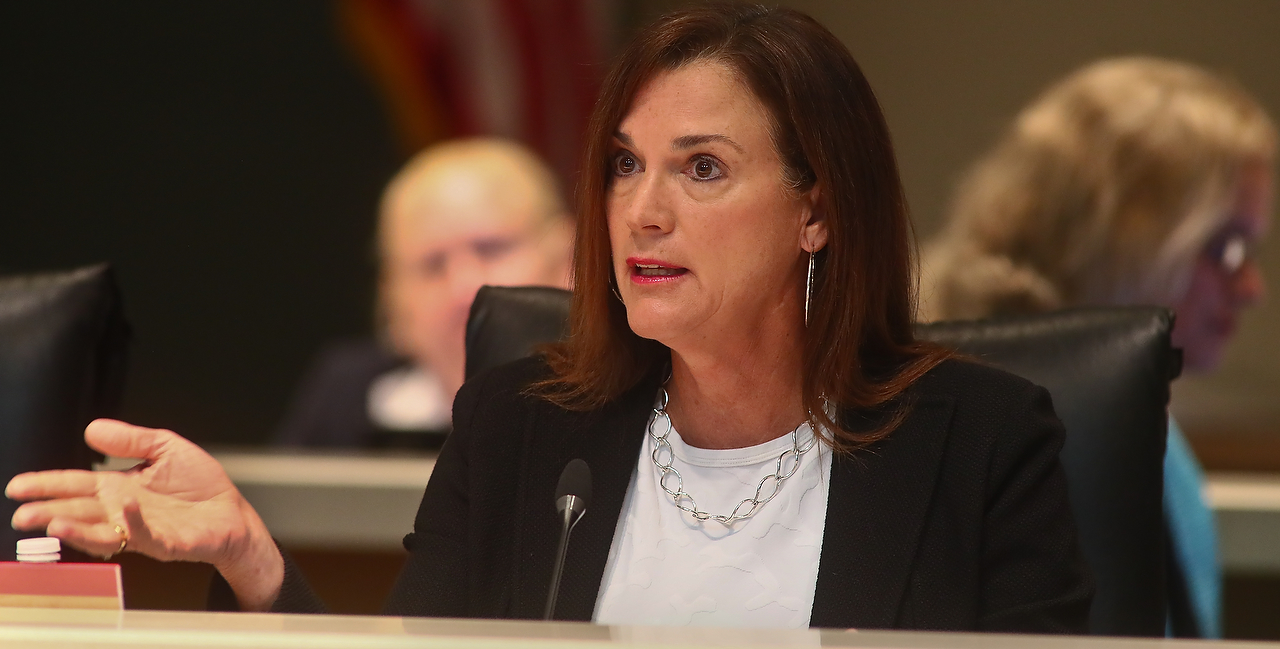 State Sen. Dana Young is defending her fantasy sports bill for 2018, saying the Seminole Tribe's criticism of her measure and related legislation is "off point."
On Wednesday, the Tampa Republican referred to a February legal opinion by former Florida Supreme Court Justice Ken Bell for DraftKings, a leading fantasy sports website.
The day before, the Tribe sent a letter warning lawmakers that fantasy sports bills filed for the 2018 Legislative Session, if approved, would violate the Seminole Compact. (An earlier story is here.)
In sum, Bell said "the passage of legislation authorizing online fantasy sports should have no effect on the payments due to the State of Florida under the Compact."
That's the gambling agreement struck by the state and the Seminoles that, among other things, promises them exclusive rights to certain games. In return, the Tribe pays the state over $200 million a year.
But any violation of the exclusivity deal "would allow the Tribe to cease all revenue sharing payments to the State," the Tribe's letter said. The implication is that the bills would impinge on that exclusivity by allowing an expansion of gambling.
In an interview, Young was incredulous when told of the Tribe's concerns. Her bill (SB 374) exempts fantasy sports play from state gambling regulation. Similar measures (SB 840, HB 223) have been filed for the upcoming Legislative Session.
"This issue has been around since 2015 and this is the first time the Tribe has raised the Compact as it relates to fantasy sports," she said.
Fantasy sports fans have argued their hobby is a game of skill and not of chance, and shouldn't be considered gambling—a position with which Young said she agrees.
Such contests "are games of skill in which prizes are offered, and are not gambling," Young said. "The Tribe's letter is therefore off point and not relevant to this legislation."
In the opinion letter, Bell—now with the Gunster law firm—says "fantasy sports should not be considered internet/online gaming or casino-style gaming."
"Fantasy sports competitions, such as those sponsored by DraftKings, should not be classified as internet gambling (because) they do not constitute an online bet or gamble," he wrote.
"It can be reasonably argued that … fantasy sports are themselves a form of sport, requiring skill to be played, and do not constitute wagering on an athletic competition."
The Tribe's objections happened to come one day after the U.S. Supreme Court heard argument in the state of New Jersey's challenge to a 1992 federal law that prohibits states from allowing gambling on sports.
Updated 2:15 p.m. — Young has filed a strike-all amendment on her bill, which can be read here.
It defines a "fantasy contest operator" as a "natural person who is a participant in the fantasy contest, serves as the commissioner of not more than 10 fantasy contests in a calendar year, and distributes all entry fees for the fantasy contest as prizes or awards to the participants in that fantasy contest."
*                              *                              *