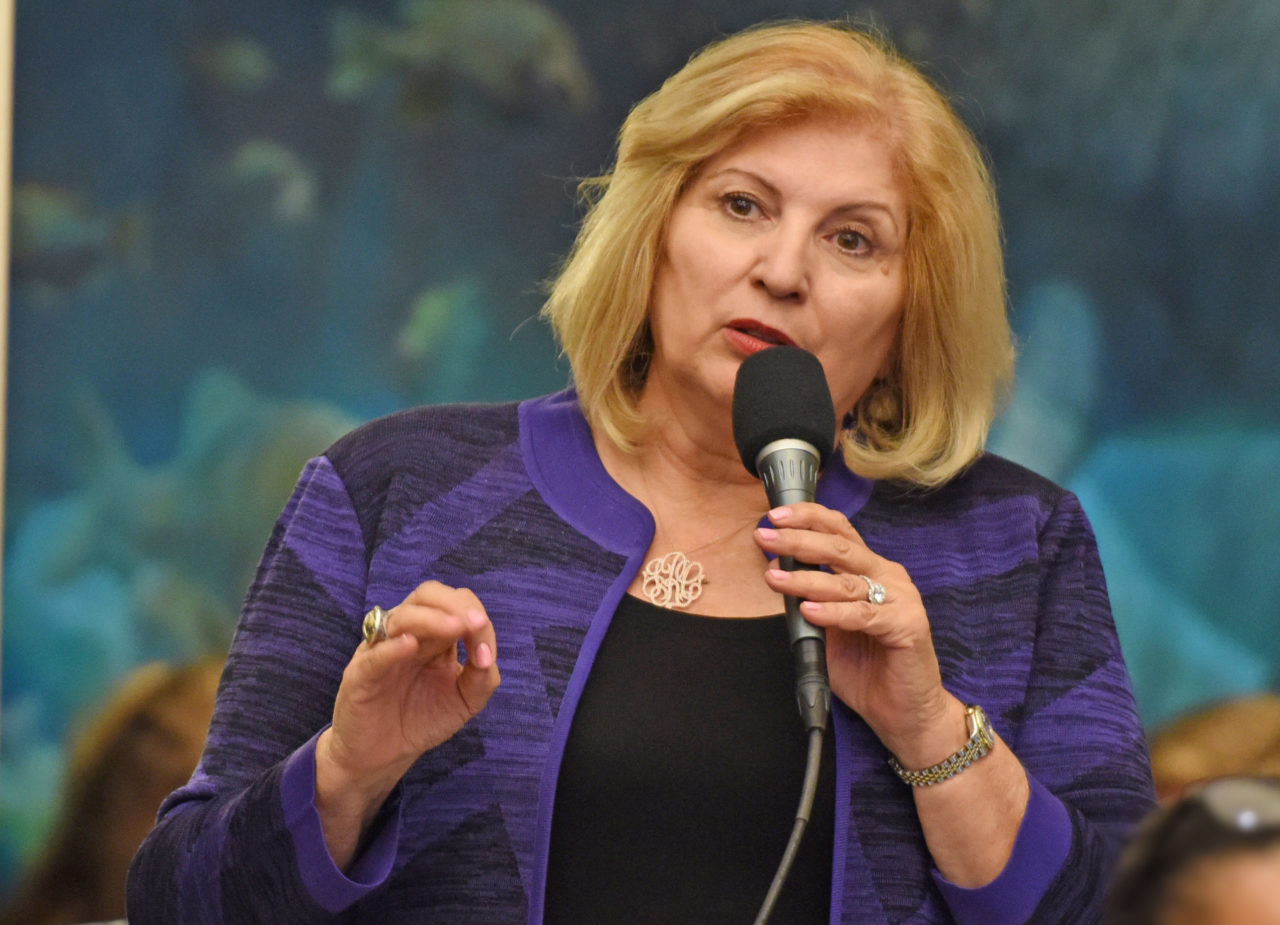 Janet Cruz came out Wednesday in support of fellow Hillsborough County Democrat Alma Gonzalez in Saturday's election for Florida Democratic Party chair.
"Alma's experience and background will make her a strong voice for Florida's working families, women, minorities and young people who feel threatened and uncertain by what they see coming out of Tallahassee and Washington," said Cruz, who serves as Florida Democratic House Minority Leader.
"As Democratic Leader, I have watched too many legislators embrace the extremist agenda of Rick Scott and Donald Trump. Floridians need more Democrats in Tallahassee to preserve our environment for future generations, provide quality health care, and ensure that our public schools are fully funded," Cruz said. "As chair, Alma Gonzalez will be the leader our party needs."
Cruz gets 10 weighted votes. She also has 5 additional appointments from the House Democratic Caucus, each getting one vote.
A maximum of 1,237 votes are up for grabs Saturday, distributed among 182 physical voters, who will choose between Gonzalez, Palm Beach County DEC Chair Terrie Rizzo and Brevard County DEC Chair Stacey Patel. 
The SEIU's Monica Russo dropped out of the race earlier Wednesday.
Fifty-one voters publicly stated they are backing Russo, though Gonzalez believes the race remains extremely fluid.
Cruz joins Florida's Democratic Black, Hispanic and Caribbean caucuses, which are each supporting Gonzalez's bid. If elected, Gonzalez would become the Florida Democratic Party's first female Hispanic chair.
"Leader Cruz has been fighting in the trenches on behalf of hardworking people across Florida who want a government that understands the issues they face every day. She is a fierce leader and advocate for all Floridians," Gonzalez said. "I am deeply honored to have her support."