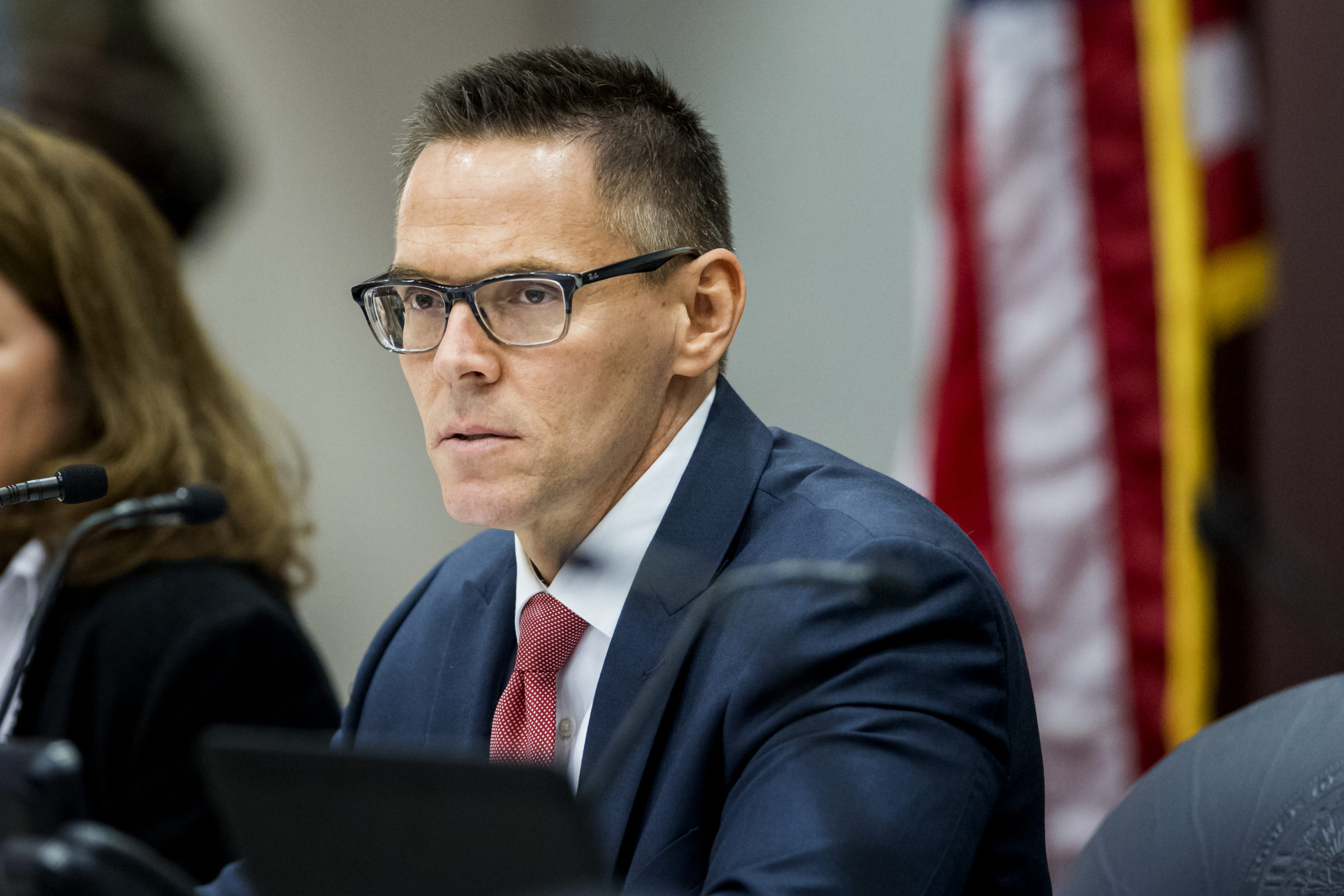 If found guilty of murder, the accused Seminole Heights killer should receive the death penalty, so say Republican attorney general candidates Ashley Moody and Ross Spano.
In a letter Wednesday to Hillsborough County State Attorney Andrew Warren, Spano, who also serves as the chair of the House Criminal Justice Subcommittee in the Florida Legislature, says the facts in the case "warrant a prompt decision to seek the death penalty."
Warren previously declared he could seek the death penalty against Howell "Trai" Donaldson III, who is suspected of shooting four people over 51 days.
He repeated that Wednesday night while speaking to the media.
"If there is a legal basis to seek the death penalty, and it's consistent with the wishes of the victims' families, we intend to seek the death penalty," Warren told reporters in Tampa. He was not available to comment on Spano's letter later in the day.
Spano isn't satisfied with that response, and he asked what legal basis Warren would need to refuse to seek the death penalty.
"It is time for you to decisively pursue justice," the Dover Republican wrote.
Spano is involved in a four-way race for the Republican nomination for attorney general against Moody, a former Hillsborough County circuit judge, and state Reps. Jay Fant and Frank White. 
Moody said she would also call for the death penalty.
"If I were in State Attorney Warren's shoes I would seek the death penalty for anyone found guilty of these heinous acts," she said in a statement. "This is exactly the type of premeditated murder case that would merit the death penalty, and the victims and their families deserve justice."
Tampa Mayor Bob Buckhorn said last week that he too would like to see Donaldson executed if found guilty in a court of law.
Ryan Torrens, the lone Democrat running for attorney general, said he would not dictate what Warren should do.
"I've said the attorney general's office needs to decide these cases on a case-by-case basis, and I would not want state attorney try to tell me how to do my job," he said. "I do not feel it appropriate for me to try to tell Andrew how to do his job. This is his decision, and I'm going to live it to him to make that decision."
Donaldson III, 24, was arrested last week and accused of the killings, seemingly at random, in the Seminole Heights neighborhood of Tampa in October and November. Anthony Naiboa, Monica Hoffa, Benjamin Mitchell and Ronald Felton were all shot and killed in separate incidents while walking alone at night or in the early morning in the neighborhood.
Donaldson's father, Howell Donaldson Jr., refused to answer questions posed to him by Hillsborough County prosecutors earlier this week. A hearing has been scheduled Thursday before County Judge Margaret Taylor on whether Donaldson's parents, Howell Jr. and Rosita Donaldson, should answer such questions.