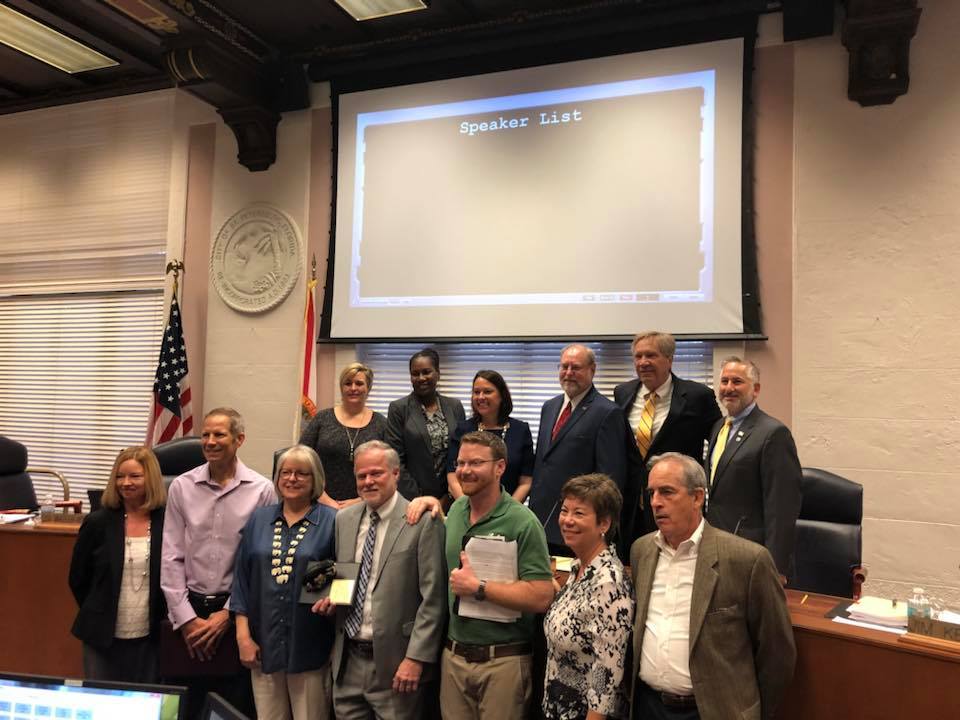 Long before he was a member of the St. Petersburg City Council, Karl Nurse was an environmental activist. So it's no surprise during his time in office he's built a long and distinguished record on the environment.
With just weeks left in his Council career, the local lawmaker was surprised Thursday when he was feted by members of the Florida Suncoast Sierra Club, which gave Nurse its highest honor, the Black Bear Award, at the beginning of the Council meeting.
While giving a short speech, Nurse grew emotional, saying that "dramatic progress" has been made locally on environmental issues, and that he was extremely optimistic about his successor, Gina Driscoll, keeping up his legacy.
But he also fears for his country.
"I wake up every morning and read The New York Times, and I'm horrified by what's happening in Washington," Nurse said, referring to the actions of the Trump administration.
"This is the worst environmental administration in our nation's history, and there is a militant desire to destroy our natural lands, but happily, all across the country and in our communities, people are moving to protect our environment," he said.
He quoted what his father told him when he became a Boy Scout: Leave the place better than the way he found it.
"I have good colleagues who will continue the work, and I love you all," he said in signing off.
"What an inspiration you are for all of us," responded Council Chair Darden Rice.
Nurse was appointed to serve on the Council to replace the late Ernest Williams in April 2008. He was elected for the first time in 2009 and re-elected in 2013. His term expires January 2.