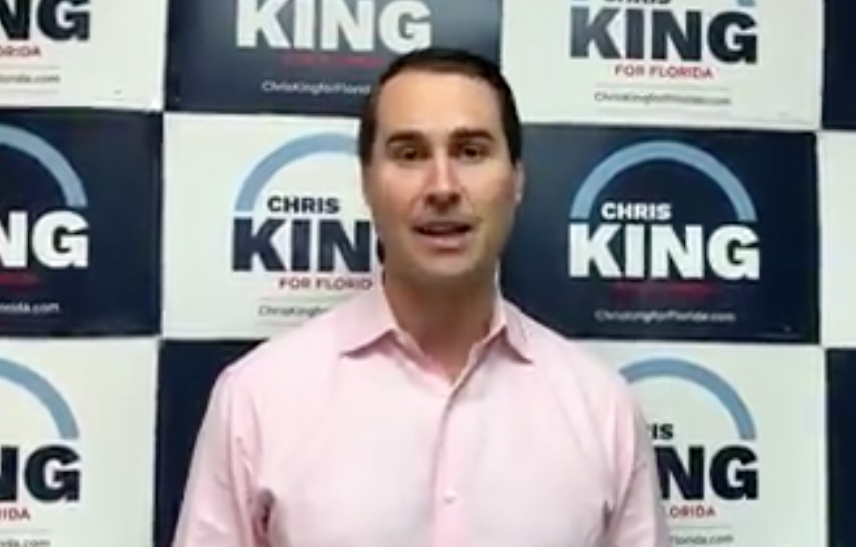 Declaring again that it's time to "change the toxic culture in Tallahassee," Democratic gubernatorial candidate Chris King on Thursday laid out a plan to address sexual misconduct allegations including the creation of a victims' advocacy program.
In a video he launched on his campaign's Facebook page Thursday, King declared it is time to end "the abuse of power against women in politics in Florida."
He did not name any names, but King decried the state of affairs that has resulted in several recent reports of sexual misconduct against public officials, and expressed awe of the courage of the women coming forward. Among those being accused are one of his opponents, state Sen. Jack Latvala of Clearwater, a Republican candidate for governor. Sexual misconduct allegations also cleared out the leadership of the Florida Democratic Party last month.
King first faces several Democratic rivals for the 2018 primary nomination: former U.S. Rep. Gwen Graham of Tallahassee, former Miami Beach Mayor Philip Levine and Tallahassee Mayor Andrew Gillum. The leading Republican candidate is Florida Agriculture Commissioner Adam Putnam.
King said his plan is intended to make it easier for women to come forward. Among the points:
– Require that sexual misconduct lawsuit settlements involving legislators, cabinet secretaries, and municipal and county elected officials be made public, including the accusations of what was done, and how the settlements were paid.
– Create an office of victim advocacy under the Florida Division of Ethics, set up specifically to handle sexual harassment and assault cases.
– Require that any allegations be reported to that office within 48 hours of being reported to any other governmental unit.
– Shielding victims' identities from being made public so they never have to choose between their careers and reporting misconduct.
The sexual misconduct proposal follows King's statement Wednesday regarding revolving-door politics, including a proposal for an eight-year ban on former lawmakers lobbying the Florida Legislature.
"We've got to start holding our leaders accountable for bad behavior. This is not a partisan issue," King said of sexual misconduct. "This is not about left or right. This is about right or wrong,
"I am deeply, deeply appalled at the behavior of folks that are in positions of power that are abusing women. That's why we need new ideas to address it," he said.