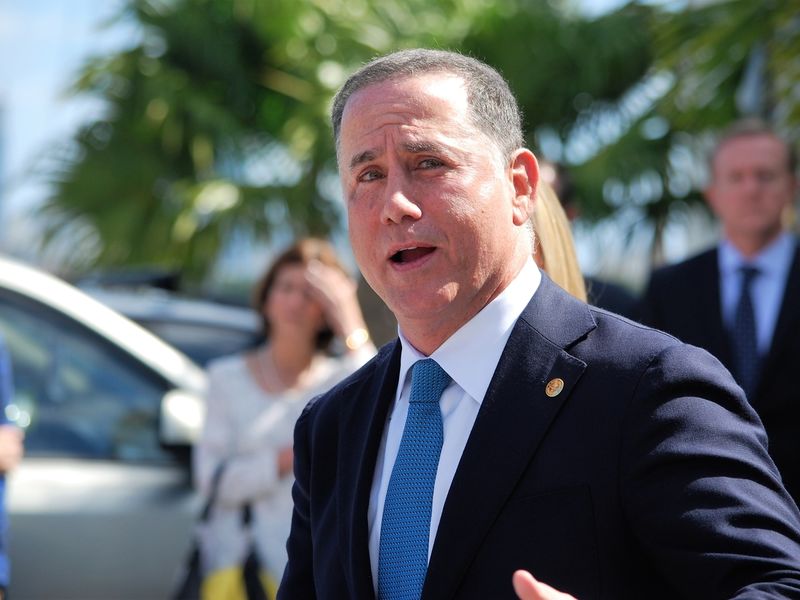 Gubernatorial candidate Philip Levine maintained his huge fundraising lead in the Democratic Primary with another $1 million raised last month between his campaign and committee accounts.
"In a big state like Florida, with over 20 million residents and ten media markets, resources are a key benchmark for running a successful statewide campaign. In his first month as a declared candidate for Governor, Philip Levine has shown he will aggressively meet those benchmarks," senior adviser Christian Ulvert said in a press release.
"With this level of support, in the months ahead, we are confident that we will have ample resources to take Philip's progressive vision for Florida's future directly to voters in all 67 counties, from the Panhandle down to the Keys. Florida Democrats need a candidate with a vision and mission to do the right thing by getting things done, and Philip Levine is well-positioned to earn the support of Democratic voters in the coming months."
Levine hadn't uploaded his November finance report to the Florida Division of Elections as of Thursday afternoon, nor had his political committee, All About Florida, though the campaign said the two accounts "brought in over $1 million in November, with over $800,000 raised by the campaign and political committee."
The difference could be made up through checks from Levine himself, who through October had already dumped $2.8 million of his personal fortune into his committee account.
November marks Levine's second million-dollar month in a row, and he has now raised somewhere in the ballpark of $7 million for his gubernatorial bid. The October haul came in before he officially declared his candidacy.
That level of funding puts him far ahead of his closest primary competitor, former congresswoman Gwen Graham, who had raised a total of $4 million by the end of October. Through the same date Winter Park businessman Chris King had raised $2.7 million and Tallahassee Mayor Andrew Gillum had $1.6 million in total fundraising.
One of the few who could have financially overshadowed him in the primary race, Orlando attorney John Morgan, announced the day after Thanksgiving that he wouldn't run for governor as a Democrat.
Still, Levine is far behind Republican front runner Adam Putnam, who had raised more than $20 million by the end of October with nearly $14.7 million in the bank.