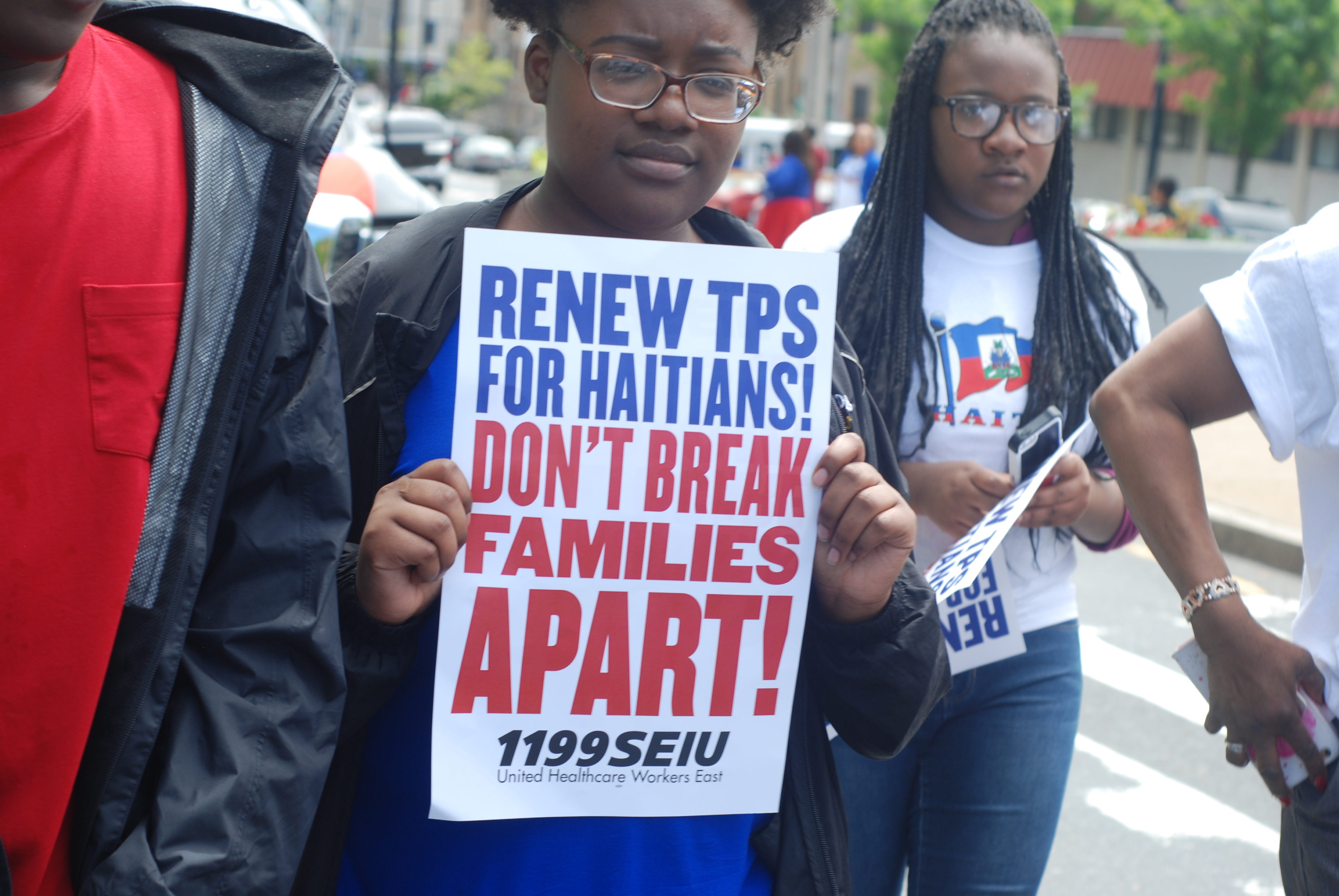 Last month, the Trump administration decided to sunset a humanitarian program in 18 months that allowed some 59,000 Haitians to live and work in the United States after a 2010 earthquake ravaged their country.
In response, several members of South Florida's congressional delegation (from both sides of the aisle) sponsored legislation to address the issue.
Marco Rubio wasn't one of them.
"Sen. Marco Rubio, we need to hear your voice, and we need to hear it right now," said Marleine Bastien, executive director with Haitian Women of Miami, during a Friday conference call.
Congress set up the Temporary Protected Status (TPS) in 1990 to protect foreign nationals from being returned to their countries amid instability and precarious conditions caused by natural disasters or armed conflict.
In November, Secretary of State Rex Tillerson sent a letter to acting DHS secretary Elaine Duke informing her that conditions in Central America and Haiti used to justify the protection no longer necessitate a reprieve for migrants. Based on the president's directive, Haitians with TPS will be expected to leave the United States by July 2019 or face deportation.
Rubio wrote a Miami Herald op-ed and said again on CBS Miami last weekend that TPS needs to be extended for Haitians.
" … I continue to urge the administration to extend Haiti's TPS designation for 18 more months," Rubio wrote. "As Chairman of the Senate Foreign Relations Subcommittee on the Western Hemisphere and as a member of the Senate Appropriations Committee, I continue to strongly support U.S. initiatives that promote good governance and security, combat poverty and health epidemics, and advance economic opportunities for the people of Haiti."
South Florida U.S. Representatives Carlos Curbelo, Frederica Wilson, Ileana Ros-Lehtinen and Alcee Hastings introduced bipartisan legislation in late October to grant legal permanent resident status to over 300,000 qualified Nicaraguan, Honduran, Salvadoran and Haitian migrants.
Related legislation was filed the following month in the Senate by Maryland's Chris Van Hollen and Ben Cardin and California's Diane Feinstein allowing qualified TPS recipients to apply for legal permanent residency.
"The decision to terminate the TPS ignores the law, ignores the hard facts on the ground, ignores the wide bipartisan support that this issue has had left and right," added Bastien. "This decision destroys families, split countries and harms our economy."
Wendi Adelson is executive director of the Immigration Partnership and Coalition (IMPAC) Fund, a nonprofit political organization created to provide legal services to unauthorized immigrants facing removal from the U.S. The Fund was formed by Coral Gables billionaire Mike Fernandez.
Adelson says there are 21,900 Haitians working in Florida who are TPS holders, and along with TPS holders from El Salvador and Honduras, they contribute $1.2 billion to Florida's GDP.
Yet both lawmakers have resisted signing onto any of the bills proposed to address the problem.
"I don't know if we have the votes to do it," Rubio told CBS Miami's Jim DeFede last Sunday about a legislative solution.
Referring to the political and financial instability in both Haiti and El Salvador at the moment, Frank Mora, a professor in the Florida International University Department of Politics & International Relations, was baffled by the decision of the Trump administration.
"Much of this is driving the violence and the drivers of migrations from those counties, doing exactly what I think is counterproductive," he said.
A spokeswoman for Rubio's office directed Florida Politics to the senator's op-ed and CBS Miami appearance but did not say why he has not signed onto any of the proposals in Congress on the situation.